The 1988 film Deadbeat At Dawn is one of the best examples of an independent, passion project film you will ever see. Taking years to complete, it is the product of Jim Van Bebber who also happens to be the writer, director, editor, and star of the film.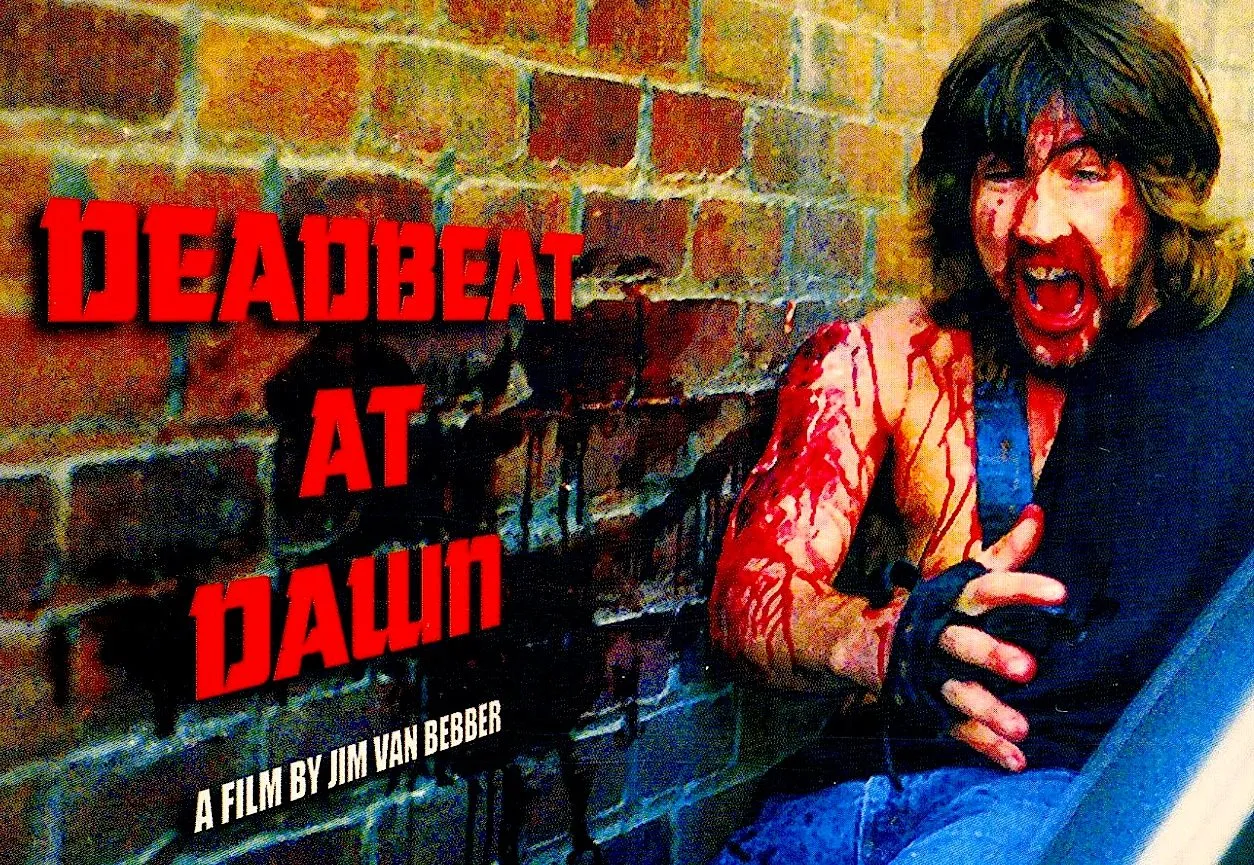 The story takes place in Dayton, Ohio in the 1980s and concerns "Goose", played by Van Bebber, the leader of a local gang called The Ravens.  His gang is always into it with the rival gang, The Spiders. Violent street fights between them are always taking place.  Goose's girlfriend wants him to stop as she fears he isn't going to be walking the streets much longer in this line of work.
Goose decides to quit the street gang life and settle down in the much safer occupation of drug dealer long enough to get enough greenbacks to take himself and his girlfriend out of their life of poverty.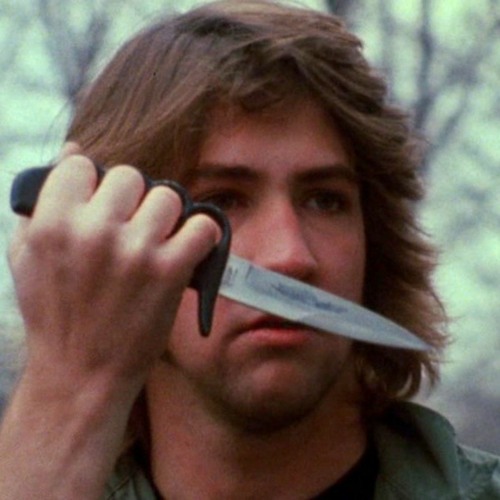 While he is out making a drug deal a couple of the Spiders break into their house and play a round of golf using Goose's girl as the fairway.  Goose comes home to what's left of his beloved and doesn't take it too well.
After dropping her into a garbage compactor, he slides into suicidal depression. Getting into a fit with his nutcase Dad, gets drunk and kicked out of a bar. Finally he ends up in an alley while a crack head laughs at him and encourages him to shoot himself.
Goose is brought out of his suicidal slide into depression by some of his old gang members telling him that the Spiders want to put aside their differences long enough to pull off a huge robbery.  They pull off the robbery and meet back together at a place that turns out to be a trap. All of the Ravens are killed except Goose, who expected as much.
He gets away from the ambush and manages to make off with all the ill-gotten gains.  Goose intends to give the money to his dead girl's sister and take his revenge on the rival gang.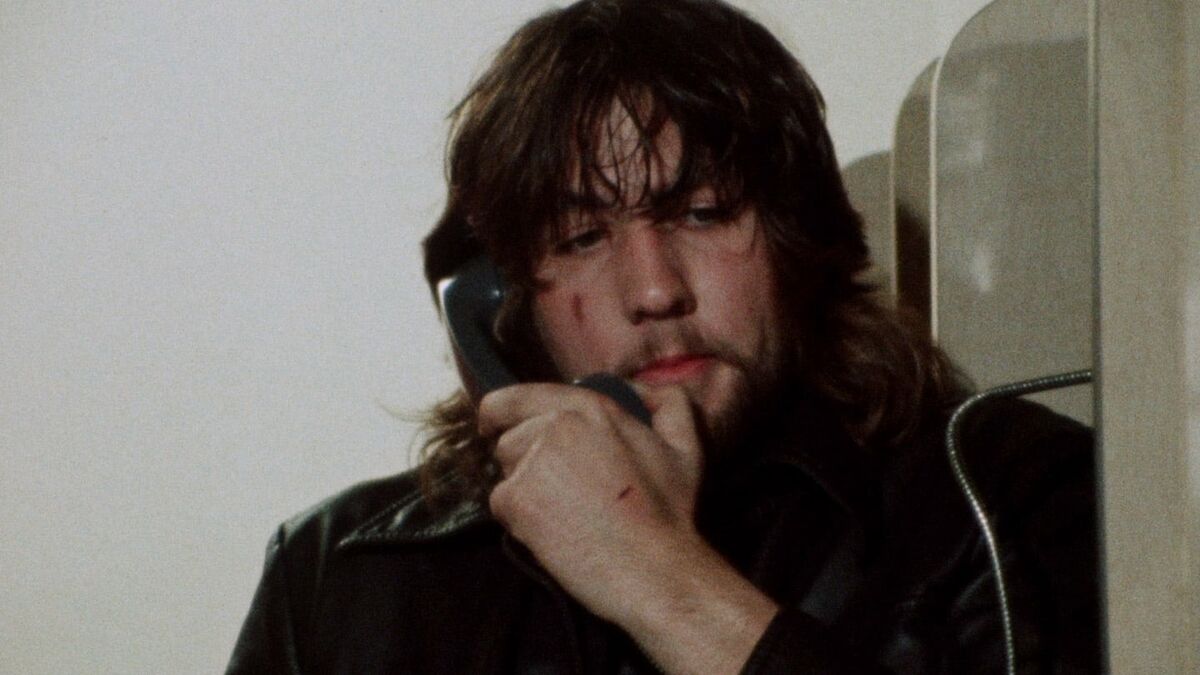 The way is clear to build to the explosive, action-packed ending. This takes place right on the dirty, sleazy streets of Dayton and will make you wonder if the film inspired 80s and 90s video games like Double Dragon.
What follows is a masterpiece in gritty, sleazy, low-budget, bloody violence and it is magnificent. With what appears to be about 12 bucks of budget, Van Bebber and his crew pull off a miracle.
Deadbeat At Dawn was not easy to find for a long time. Synapse released a DVD of it several years ago which I paid 40 Yankee greenbacks for. Luckily back in 2019 Arrow gave it the attention it deserves and released it on Blu-Ray.
Deadbeat At Dawn is a triumph of small-time indie filmmaking and despite its low budget, it is a masterpiece. It was made at a time before irony and meta bullshit took over. It has the two things that make exploitation films great – heart and earnestness.
I recommend it to everyone if you like blood-soaked, action-exploitation films. If you fancy yourself a filmmaker or you want to be, you will really appreciate what was pulled off with this movie.
From Arrow Video:
Jim VanBebber's notorious, blood-drenched cult classic Deadbeat at Dawn rises again on the advent of its 30th anniversary, newly restored for the first time on Blu-ray. Locked and loaded with a raft of new extras, see Deadbeat as you've never seen it before – in all its head-busting, bone-crushing glory!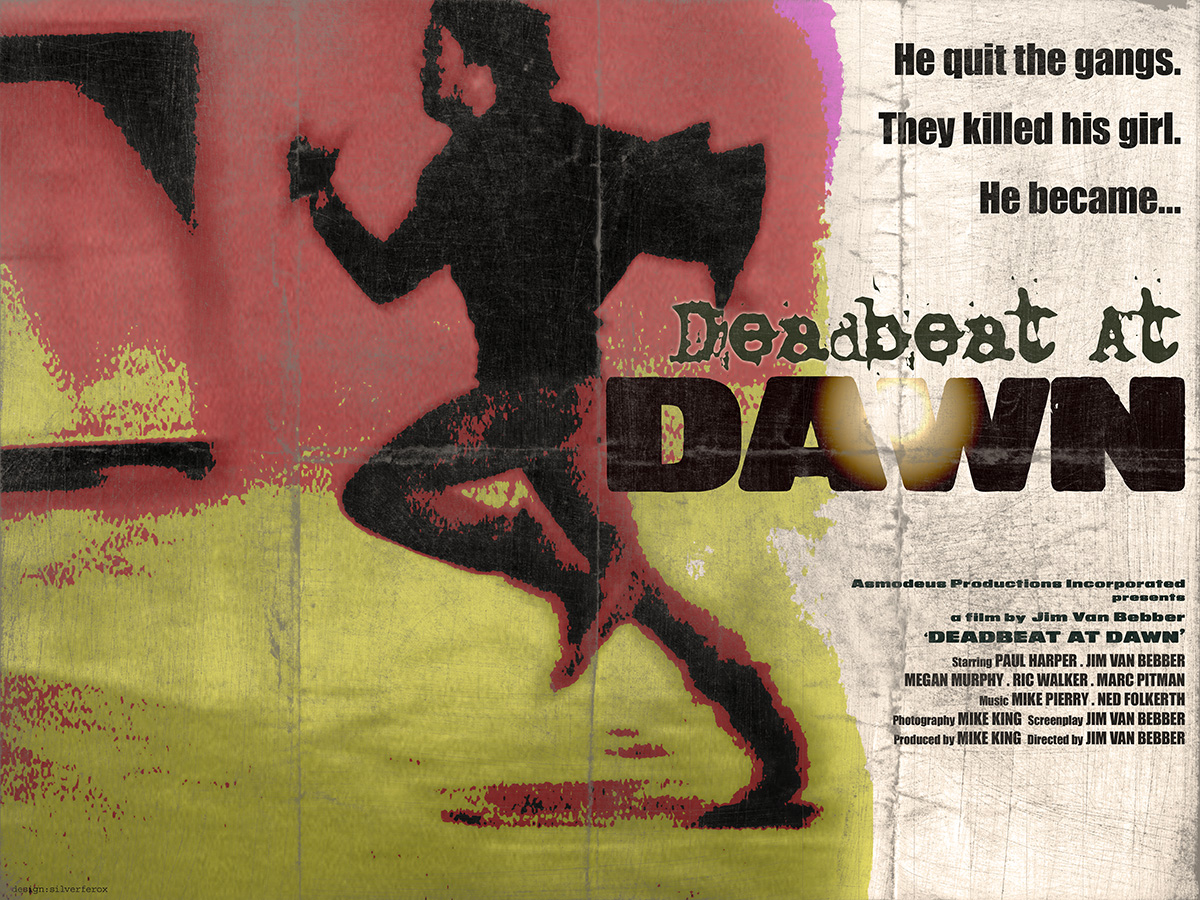 Written by, directed by and starring VanBebber, Deadbeat follows the story of Goose – a gang leader whose girlfriend is brutally slaughtered when he attempts to leave the thug life behind. Pulled back into the gang, who've now formed an uneasy alliance with the thugs that butchered his girl, Goose sees an opportunity to exact his brutal, deadly revenge.
The very definition of DIY, independent filmmaking (VanBebber quit film school after his first year and used his student loan to fund the movie), Deadbeat at Dawn surpasses its low-budget origins to create a revenge movie that delivers more thrills and bloody spills than all of Chuck Norris' films combined.
Special Features
Brand new free-wheeling audio commentary with Jim VanBebber ('Goose', The Ravens' Gang Leader), actor Paul Harper ('Danny Carmodi', The Spyders' Gang Leader) and guest Cody Lee Hardin, moderated by filmmaker Victor Bonacore (Diary of a Deadbeat: The Story
Jim VanBebber, Deadbeat Forever! – a brand new retrospective documentary on VanBebber and the Deadbeat legacy by Filmmaker Victor Bonacore, featuring first-time interviews, super-rare footage, VanBebber's college films and much, much more!
Archival 1986 behind-the-scenes documentary – Nate Pennington's VHS documentary on a failed Deadbeat shoot
Outtakes, newly transferred in HD
Four newly-restored VanBebber short films – Into the Black (1983, 34 mins), My Sweet Satan (1993, 19 mins), Roadkill: The Last Days of John Martin (1994, 14 mins) and Gator Green (2013, 16 mins)
Jim VanBebber Music Video Collection, featuring never-before-seen Director's Cuts
Chunkblower – promotional trailer for an unfinished Gary Blair Smith-produced gore-soaked feature film
Extensive Image Gallery – Never-Before-Seen Stills!
Reversible sleeve featuring newly commissioned artwork by Peter Strain