Nothing but Trouble is a new one for me. I had honestly never heard of it before. However, Chevy Chase, Dan Aykroyd, and John Candy, it's got to be good, right? Read on and find out.
The movie stars Chase, Aykroyd, Candy, Demi Moore, Taylor Negron, Raymond J. Barry, Brian Doyle-Murray, and Valri Bromfield. It was written and directed by Aykroyd and written with his brother, Peter Aykroyd. The story is straightforward:
A businessman and his friends are captured by a sadistic judge and his equally odd family in a bizarre mansion in the backwoods.
The Story
Chevy Chase is a financial publisher who lives in Manhattan. He's well to do and everyone is friends with him since he makes them all a lot of money. He bumps into Demi Moore, who's a lawyer, and agrees to drive to Atlantic City with her to meet a client. For some reason, two of Chase's clients go with them.
While driving through a small town, they run a stop sign and get chased by the local Chief of Police, John Candy. Chase can't buy his way out of this one and is taken to the local judge, the 106-year-old grandfather of Candy.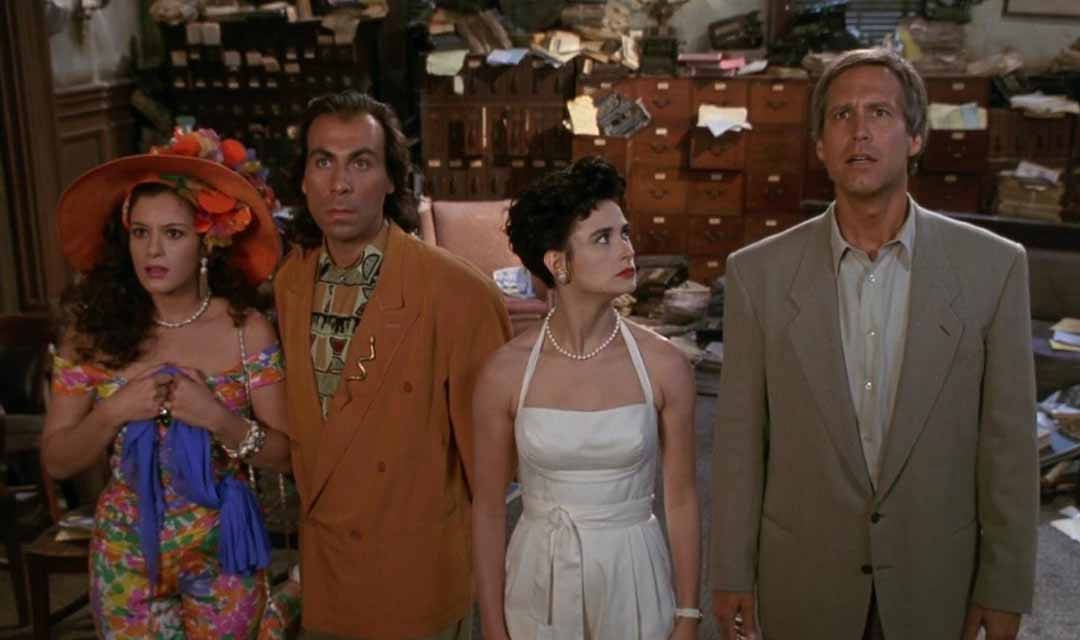 The group are locked up for the night, for sentencing the next day. During the night, they overhear the judge sentence some drug dealers to death. They are put on a rollercoaster called Mr Bonestripper and, well, have their bones stripped. Chase and the group know they have to get out.
That evening, Chase and the rest of the group are invited to dinner with the Judge and the rest of the family. This includes a mute John Candy dressed up as a lady, looking for a husband. The rest of the house is full of secret rooms, spinning beds, and one of those pictures where the eyes are real.
The movie just gets stranger and stranger as it goes on, but still tries to keep one foot in some form of reality. I won't spoil the ending, but I liked it, even though you could see it coming a mile away.
WTF?
Genuinely, I haven't seen anything like this before. It was the weirdest movie I have seen in a good long while. It was like the Texas Chainsaw Massacre was a comedy. Wrenage said:
Nothing But Trouble is nuts. Pretty sure everyone involved would not have passed a single drug test between them.
It was interesting to see it was written by Aykroyd and his brother. Both of them must have been in a very "smoke-filled" room with a typewriter for a while. I can't understand how the movie was even finished and then sold to a company to produce and release out into the world. I imagine no one could say "no" to comedy great Aykroyd. I'll bet they did after this.
I didn't even mention the hip-hop rappers that turn up at the judge's place, perform a song and you see the 106-year-old judge grooving with the party girls in the entourage. I must remember to never download the soundtrack to this.
Overall
If you know Nothing but Trouble, you know what this movie is like. If you don't know it, I would say try it, at least once, because it's just so bizarre. There are moments of comedy in there. The cast is great, but the laughs are few and far between.
What was good was the make-up. Well, I say that, in some of the close-ups, you can clearly see that Aykroyd is covered in rubber, but it was still good. The two fat baby blacksmiths were odd, and there's a sentence that doesn't come up very often.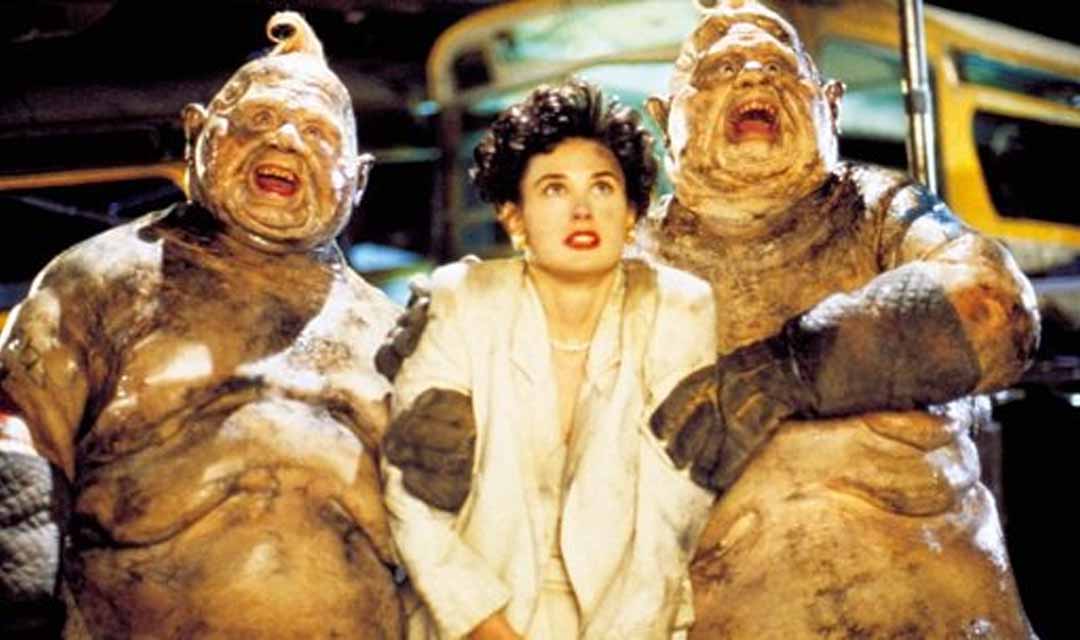 Nothing but Trouble is very odd, mildly funny, but a must-see at least once in your life. I can guarantee you've never seen anything like it before. I know I haven't. I liked the ending. I can't say I'll watch it again in a hurry though.

---
Check back every day for movie news and reviews at the Last Movie Outpost