Savage Sisters is a 1974 exploitation film. It was made in the Philippines and directed by the awesome Eddie Romero.  The film was one of many pure exploitation movies to come out of the Philippines.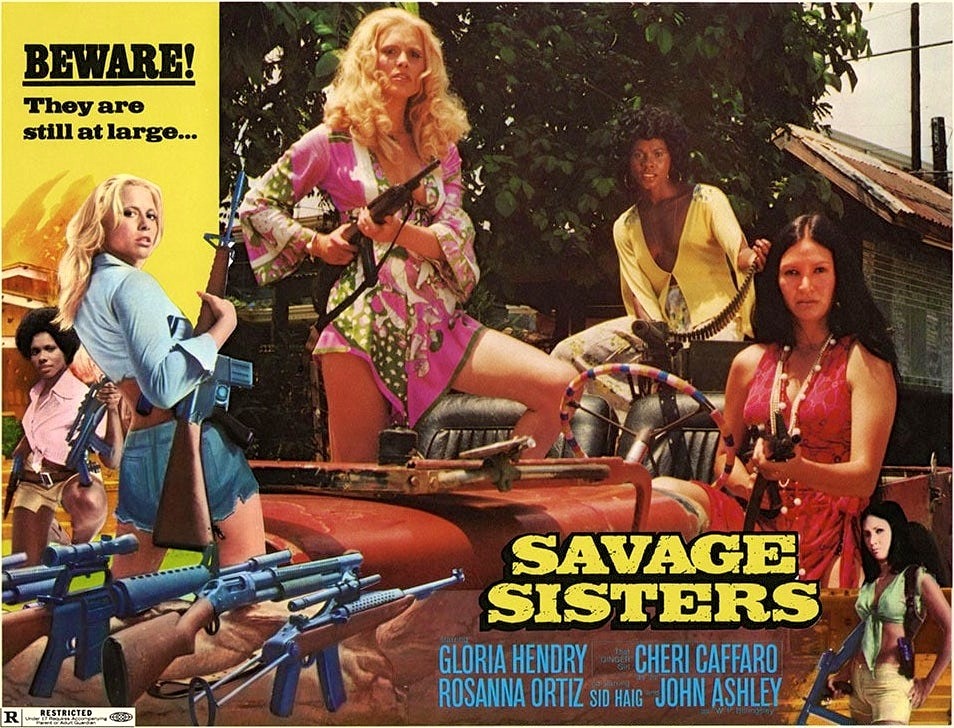 The plot is pure fun. Set in an unnamed, dictator-controlled country that looks suspiciously like the Philippines, two women are part of a group of revolutionaries who set out on a mission to blow a bridge and swipe a million Yankee greenbacks to pay for the cause. They are betrayed and tossed into a women's prison. Another woman who runs the prison learns of the money and breaks the other two out.
They hook up with an American con man to get away with the money.  During all this time they are chased by the authorities of the corrupt regime, and the criminal gang members who betrayed them. The movie is a mix of action, comedy, and pure exploitation. It's a hell of a lot of fun.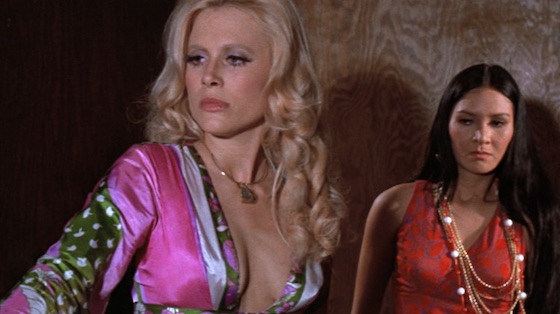 Sid Haig plays the crazy gang member after the girls. You can tell he was having a blast in the part. The conman is played by John Ashley and his character alone justifies watching the film. The three broads are played by Rosanna Oritz, Gloria Hendry, and Cheri Chaffaro. The Ebony, Ivory, and Jade of the original title. Last but not least is the incomparable Viv Diaz as "One Eye".  If you have ever seen The Bird Cage, Vic is the gay prison guard in that film's women's prison. He is awesome in everything he was ever in.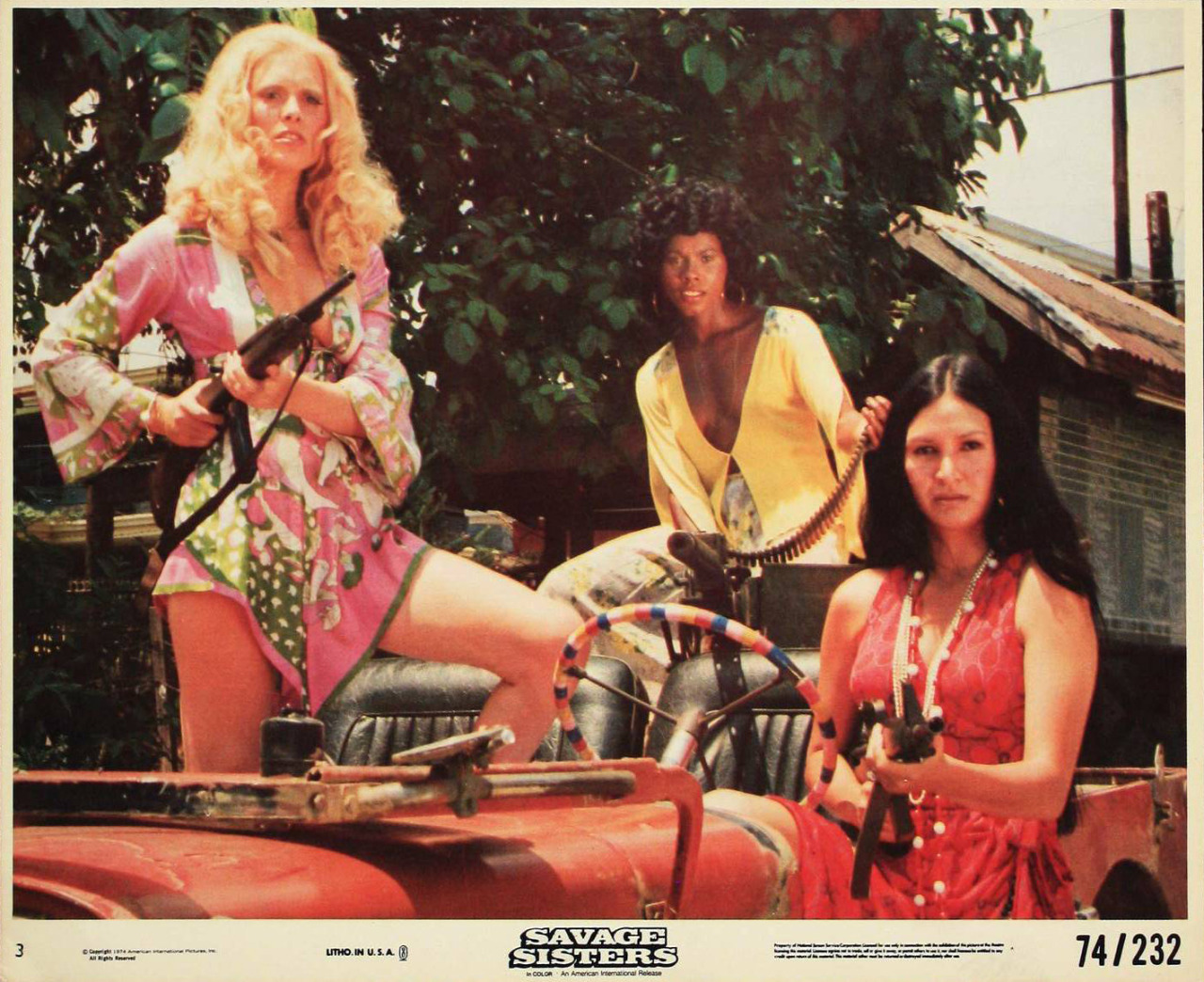 Savage Sisters is one of those grindhouse/drive-in throwaways that should have been bigger, in my opinion. It's just so much damn fun. It has been hard to find for a long time. Mostly it was available in a crummy version on Amazon Prime. On June 7th, Kino Lorber did the world a favor and released it on Blu-ray in 2K, you can get that here. The full blurb is awesome:
"Meet the Savage Sisters—three of the world's deadliest women. Gloria Hendry (Black Belt Jones) is the Colonel, lean, mean and foxy, with plenty of ammunition stacked in just the right places.

Cheri Caffaro (Too Hot to Handle) is the Field Marshall, who took command of the Liberation Army to save her men. Rosanna Ortiz (Savage!) is the Brigadier General, top mama of a female commando unit. They're trouble multiplied by three—and they've got plans for a spectacular jailbreak, a million-dollar robbery and an island revolution.

This rip-roaring, action-packed adventure from Filipino filmmaking legend Eddie Romero (Black Mama White Mama) co-stars John Ashley (Hell on Wheels), Vic Díaz (Hustler Squad) and the great Sid Haig (Busting)."
Of course, I had it pre-ordered since day one and now can enjoy a beautiful HD Blu-Ray copy.
Exploitation films from the Philippines are a fascinating and extremely entertaining subject.  If you are curious about it, there is a great documentary on the subject named Machete Maidens Unleashed! that is very informative and fun in itself. I highly recommend it. You can watch it on Amazon Prime, or at the various seaports you may or may not visit.
Check back every day for movie news and reviews at the Last Movie Outpost