A few people had told me about Boiling Point and I had it on my watch list for a while. I had some spare time the other day and put it on, so here is my review.
The plot for Boiling Point is spending a night in a classy restaurant somewhere in London. I'm not one for fancy food, give me a pie and mash and I'm happy. I know a friend of mine once spent about £200 per person for a fancy meal. He said the food was amazing, but he still felt hungry afterwards.
Me, £200 buys a lot of kebabs and burgers and I would feel full after them. I do know that with a classy restaurant comes a lot of pressure, from the front-of-house staff to everyone in the kitchen. This is what the movie is about, that pressure.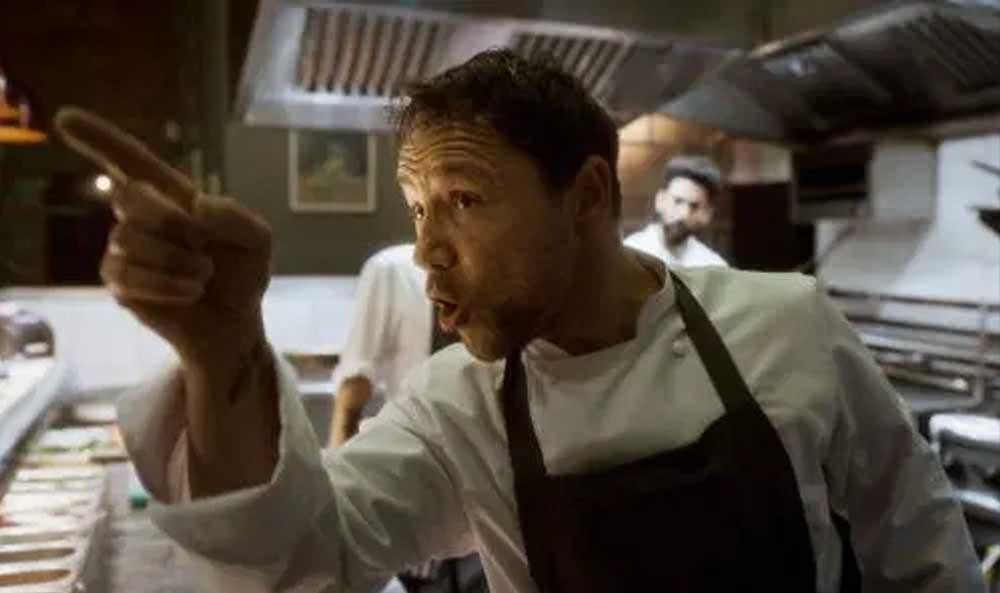 Boiling Point stars Stephen Graham, Vinette Robinson, Alice Feetham, Ray Panthaki, Hannah Walters, Jason Flemming, and Lourdes Fareres. It is directed by Philip Barantini, who co-wrote it with James Cummings. The direction is excellent. The entire thing is all done in one shot. I think I saw a couple of clever cuts, but overall, just having the camera follow the staff and customers around, it all felt so real. You really felt the pressure the head chef is under and how that is all passed on to the rest of the team.
The Story
Graham plays Andy Jones, the head chef at a small restaurant with a great reputation. He is having issues outside of work and having to deal with things like the health inspector dropping their hygiene rating from a 5 star to 3. On top of this, an old friend of Andy's has turned up with a ruthless food critic. There are customers with allergies, 'influencers' trying to get a free meal, and some other people that are just arseholes.
There is one customer who thinks he's a foodie, but he is a massive bellend and makes one of the waitresses cry at one point. I was really hoping Andy would lose it and beat him with a frozen steak, but it didn't happen.
As the evening goes on, we learn about the staff, the struggles they go through, and how they are trying to support Andy but also deal with their own issues. There is also a conflict between the front-of-house staff and the kitchen. This conflict builds into one of the best rants I have ever seen. Carly, played by Robinson, has a rant at the maître d' and, boy, what a rant! Beth, played by Feetham, has the rant directed at her and slowly breaks down and cries. It was brutally beautiful.
As the evening goes on, more of the stories are expanded on and it builds to a head. I have never felt like a movie has really made me sweat before, but this one did.
Overall
This is 90 minutes of pressure, from the initial phone call by Andy, before he's even walked into the restaurant, to the dramatic end of the movie. I have said, many times, I love movies that are small-scale in production as they have to focus on the story.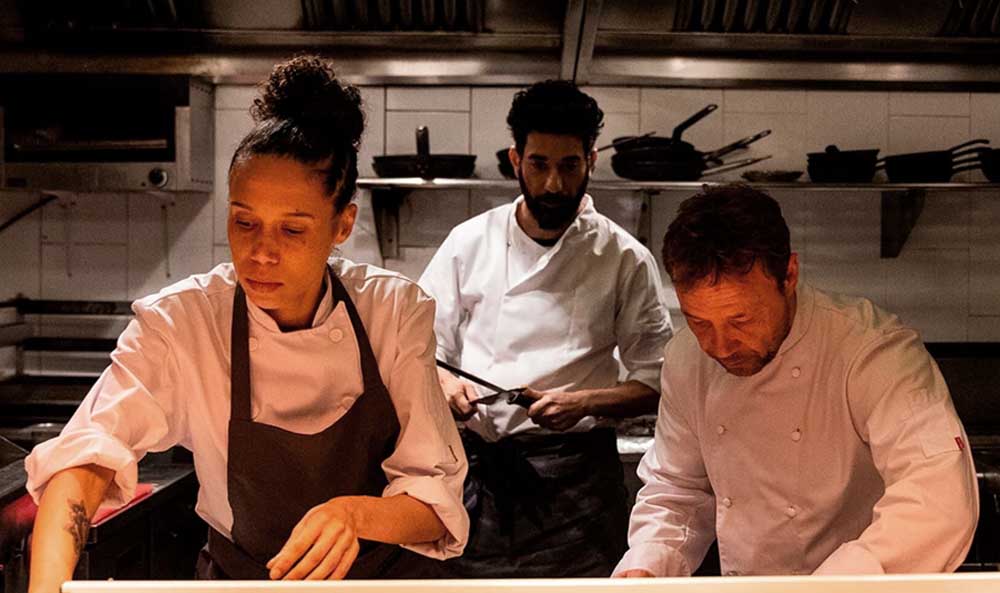 Boiling Point is set in, and just outside, the restaurant. There is a big cast, but you are right there with everyone's story. You feel for the workers getting dumped on and you feel for Andy and the others at the top. I liked how Andy was harsh but fair with the staff. He would have a go at them because he was already wound up, but then apologise for it. He keeps everyone in line, but on board.
The cast is amazing. You don't think this is a movie, but a documentary about a real working kitchen. All of the actors give amazing performances going from casual chit-chat to full-on crying at some points.
I also loved how when some actors are the focus of the scene, the others are doing 'chef' stuff in the background. The attention to detail is incredible, well, this is from someone who knows nothing about how a kitchen runs.
Boiling Point made me feel exhausted by the end of it. It is a hard movie to watch, but well worth it. You can find it on most streaming services.
---
Check back every day for movie news and reviews at the Last Movie Outpost