I'm going to do something slightly more than a film review this time. I hope this slight change is tolerated by readers, and maybe even introduces you to some very cool stuff you may not have known about otherwise.
Pollen is a short film that I found out about from being a fan and a Facebook friend of the writer, 42nd Street Pete. I am a big fan of Pete and his excellent, Grindhouse Purgatory magazine.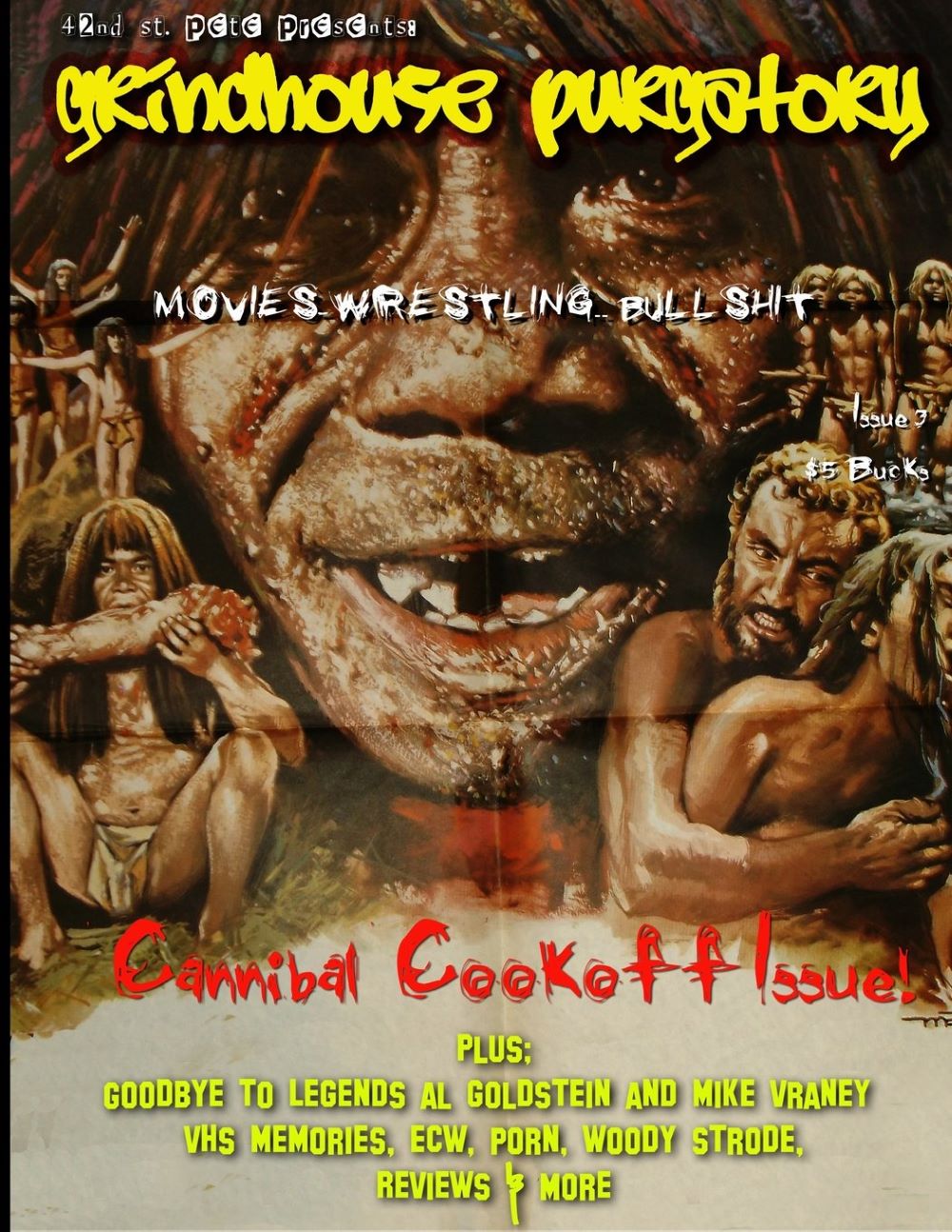 The film was adapted from an original story written by Pete and was directed by Scott Brosius. The film grew out of another project from the two after working on a film festival event. The original project, as I understand it, was a found footage type short about the filming of a commercial that goes wrong when a deadly virus outbreak hits.
This short can be found as an extra on the Pollen DVD. It is pretty hilarious and disgusting and is within the same tone as the film. This short is clearly the engine that got the idea rolling on teaming up Pete with the female star of Pollen due to their chemistry.
Pollen itself is a short feature that was clearly a labor of love by its creators. The plot, while not complex, is a twisted tale of drug dealers, betrayal, and fungus zombies resulting from a mad, desperate scientist. The blurb on the back of the DVD sums up the film better than I could.
"A scientist looking to slow aging gets into a bit of trouble by supplying drugs to a seedy drug dealer.  And drug dealers take note – when your supply starts to run low, never let your scientist connection just "whip something up" for you in a pinch.  You just never know what you'll get as they say.  Such is the case with small time hustler Bob, and his crony, Red.

After Red gets taken for a quart of what ever the fuck concoction scientist guy whipped up for them by party girl, Leece, she and her roommates Brandy and Carla find that after a night of partying the shit grows… quickly.  Meanwhile, tensions between Bob and Red grow, people die, things get weird, and shit, as they say, hits the fan. "
The film stars 42nd Street Pete, A. Ghastlee Ghoul, local talent from Cleveland, Jenn Peters, and Jason Botsford. There are a few other actors I am not familiar with. The main players in the film have great on-screen charisma, with Pete and the female lead really making the film a lot of fun.
While the supporting actors obviously have smaller parts, they make their impact, from the mad scientist to the two-party girl best friends being hilarious amoral and the barely competent hitman/mook.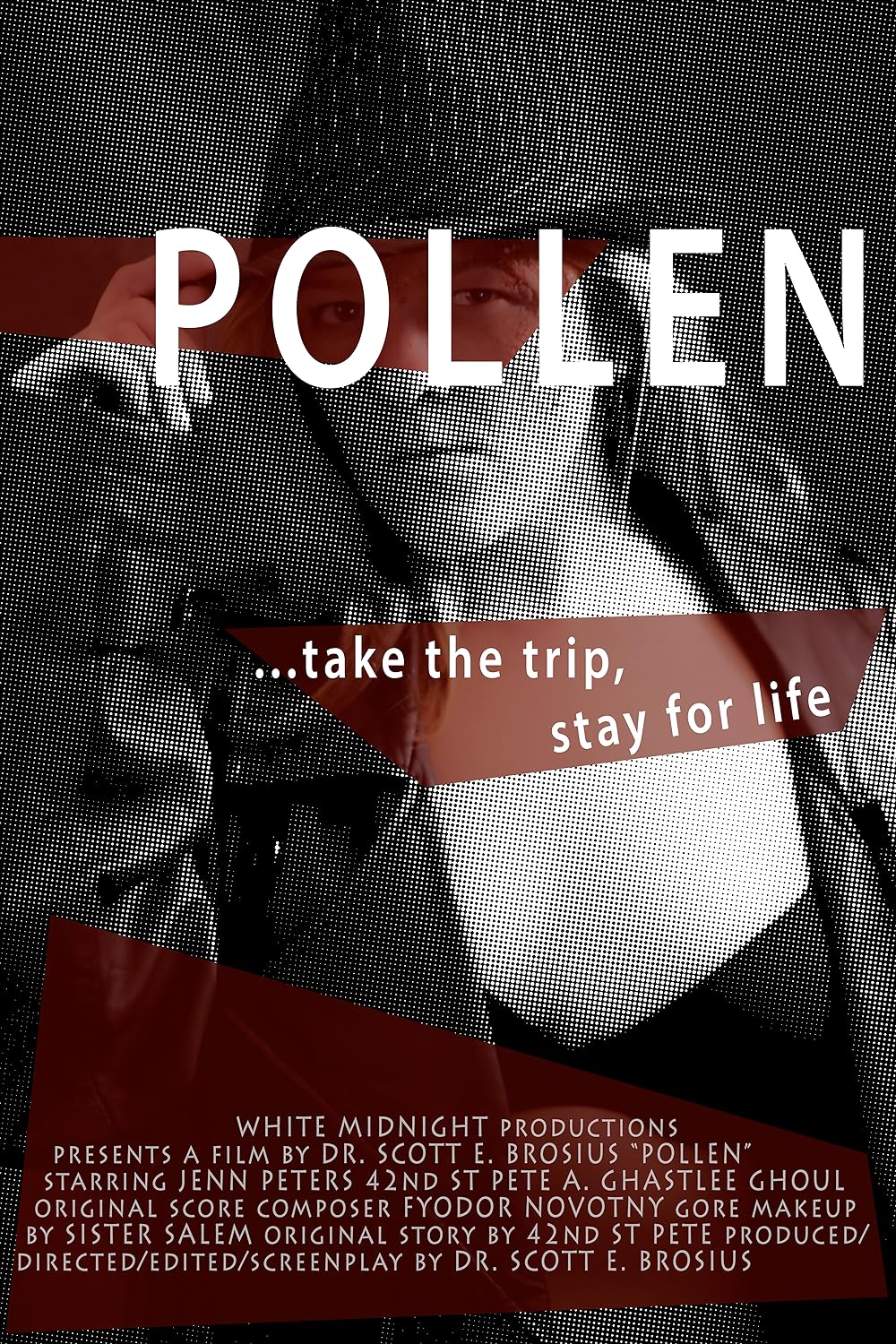 The film's story moves pretty fast, and when it does slow down it sees Red, the drug dealer, stumble around trying to remember what he was even doing after drinking too much of what he is selling. This is probably my favorite part of the movie as Pete really made this dopey drug dealer, who can't seem to get his shit straight, a lot of fun to watch.
Red's bickering with his ex who ripped him off is comedy gold. I don't like to nitpick low-budget passion projects because I keep in mind the hurdles that have to be overcome, the lack of time, no money. So within the context of a low-budget short film, I can't really gripe about anything.
Everything moves at a good clip, and the only thing I would have changed was a party scene of the girls lasting a little longer than needed. Of course, as is my way, inaccuracies of weapons and how they work is always something that draws my attention like steel to a magnet, even if no one else notices or cares.
The movie is indeed low budget but it is well done and the makers put real effort into it and it shows. The fact that they shot the film in arctic Ohio conditions couldn't have been easy but they clearly cared enough about this to push on through.  I hope we see more from the director in the future and from the actors.  If you want to pick up a copy to check out you can contact Pete on his Facebook page right here.
If you send Pete a message, he will sell you a copy of Pollen and sign it for you if you ask nicely.  You can also buy copies of his magazine directly from him.
The Grindhouse Purgatory magazines are worth every penny. Every issue has tons of great pieces of film from the Grindhouse era from a variety of writers, some of whom, like Pete, lived in the era and visited the famous 42nd Street back in the day. Pete recounts personal stories from those days that are worth the price of the book alone.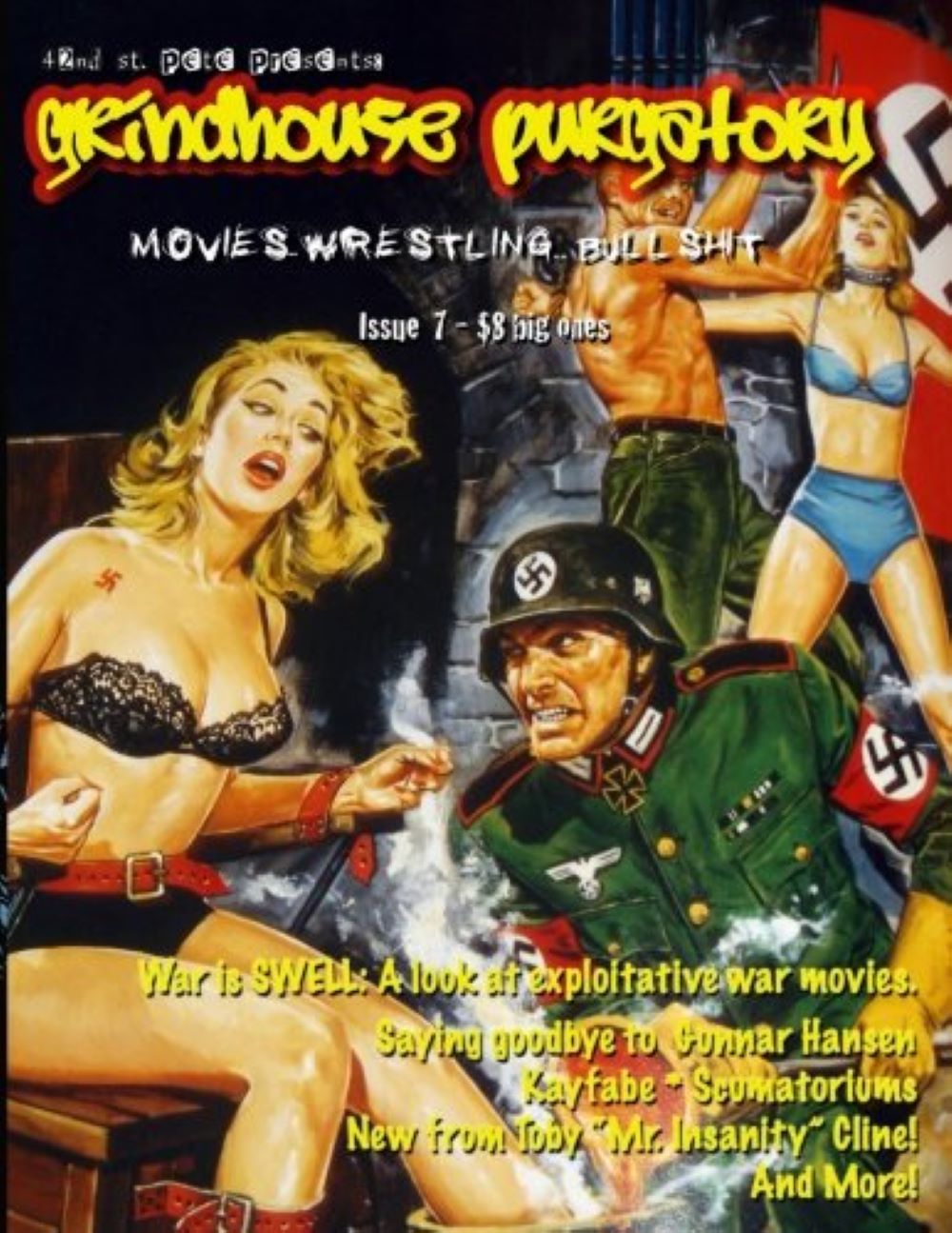 Each volume has plenty of movie reviews, spotlights certain genres and actors and one volume even has a list of all the double features that played in the various Grindhouse theaters back in the day. Another issue is an interview with the makers of Pollen discussing it and how it came to be.  There is a lot of info packed into each issue and it's a little hard to give an adequate description of just how much you do get. It has my highest recommendation.  I enjoy it so much I often buy copies to give out as gifts.
On top of the magazines, Pete also has written the book Gunfighters of the Drunken Master which is every bit as awesome as it sounds. He also wrote 42nd St Pete's Big Book of Grindhouse Trivia. It is cover to cover interesting facts about the coolest films made. If you like the Grindbin Podcast for more than laughs and are interested in these types of films, it's worth picking up.
If you check all that out and want more, you can find Pete on the Grindhouse Purgatory/Radiodrome Podcast over on Josh Hadley's website 1201beyond.com.  Over there Pete talks about grindhouse films and what it was like to be in those theaters seeing these films gloriously projected on the big screen.  Being a well-known figure in the community, Pete knows many of the figures from those times and has a helluva lot of interesting stories. As a friend says: "Do Go Check it Out."
Check back every day for movie news and reviews at the Last Movie Outpost