Comedy actress, businesswoman, and fitness icon Suzanne Somers has passed away. She was 76.
Her publicist R. Couri Hay spoke to People magazine and confirmed Somers passed away peacefully at home on Sunday morning surrounded by family. Sadly, her family had originally gathered at her home to celebrate her 77th birthday, which would have been today.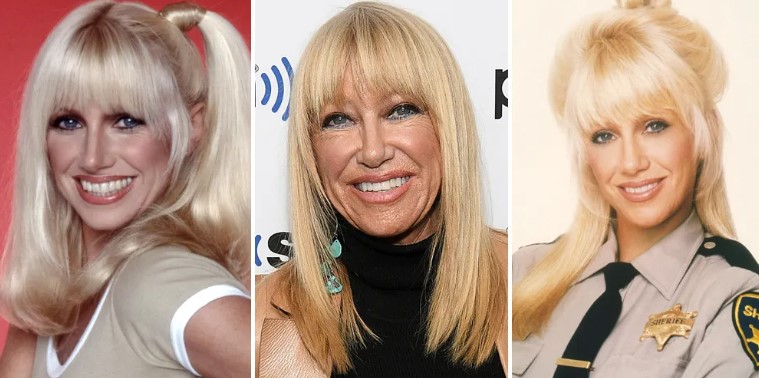 Her first noticeable role was a cameo in George Lucas' American Graffiti. She broke into the big time in 1977 with the ABC comedy series Three's Company in which she played Chrissy Snow opposite Joyce DeWitt's Janet Wood and John Ritter's Jack Tripper. The show set in a Santa Monica apartment, with Ritter posing as a gay man in order to satisfy the terms of the lease, was an big success.
After it became a top-rated show, Somers demanded a five-fold increase in her salary and was written out as a result. She stayed in TV, going on to lead sitcom She's the Sheriff and co-star with Patrick Duffy in the ABC comedy Step by Step. She would also go on to host Candid Camera.
Somers became a businesswoman and with a George Foreman-like level of success, she became a multi-millionaire off the back of infomercials and the fitness tool known as ThighMaster. Other fitness, wellness, and even sexual therapy books and products would follow. She survived an aggressive form of stage II breast cancer in 2000, but the cancer returned earlier this year.
Her other screen credits included Magnum Force, Bullitt, and Billy Jack Goes to Washington.
Check back every day for movie news and reviews at the Last Movie Outpost