Hollywood, it seems, doesn't really have a sense of humor when it comes to its living legends and cinematic treasures, like Martin Scorsese. After being on the receiving end of negative comments from the doyen of the moving image about the validity of superhero movies as an art form, Joe Russo dared to clap back in a jokey, light-hearted manner. That was a mistake, apparently.
This past week, Scorsese's daughter Francesca published a TikTok video that showed her father, and iconic director, talking to his Schnauzer dog, Oscar. In the clip, Scorsese talks to the dog about casting him in a film.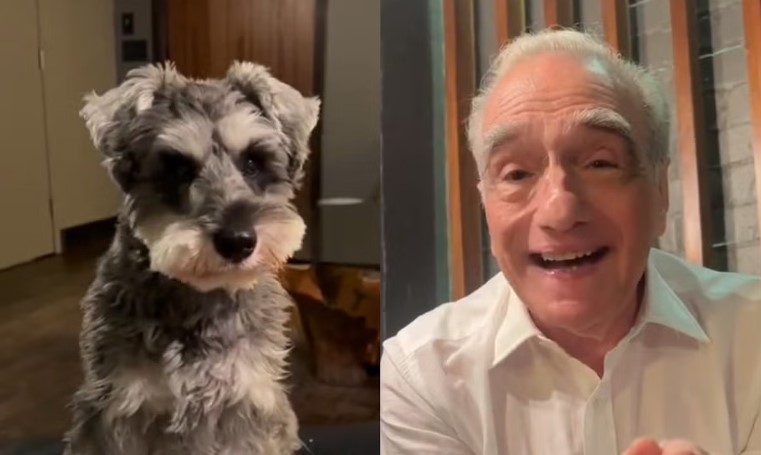 In response, Russo created an Instagram video with his own dog, also a Schnauzer. In his own video, Russo says:
"Aw look, he's got a schnauzer! I love schnauzers. And his name is Oscar. That's really cute," Russo then talks to his own dog and says: "Ok come on, Box Office."
That's actually funny. Outside Hollywood, we would simply call that "banter" and enjoy it.
The Town That Humor Forgot
This, however, is Hollywood. A town full of fragile egos and thin skin. Enforcing the image that these are really not the type of people you would readily volunteer to hang out with, Tinseltown exploded in indignation. You can practically feel the "literally shaking" and the "I can't even" coming from the industry comments on the silly, funny, playful little jibe.
Toonami co-founder and Warner Bros. Discovery's SVP of action and anime series Jason DeMarco went in to bat for Scorsese, quivering and quite possibly sporting a semi as he furiously typed:
"Joe Russo took hundreds of millions from Netflix to make whatever he wanted, and came up with… The Grey Man. Marty got hundreds of millions from Netflix and Apple, and made The Irishman and Killers of The Flower Moon. I know which movies ppl will talk about in 20 years…"
Potentially a fair point, but somewhat undermined by the fact that DeMarco deleted his tweet shortly afterwards, therefore looking like a bit of a coward as well as somebody without a sense of humor. Also chiming in, among the worthy of Hollywood, was writer Louis Peitzman (#nitWITS and The Stephen Kingdom… no, me either!) who was positively throbbing when he pounded his keyboard to spell out:
"…in 50 years no one will know who Joe Russo is…"
Film critic Sean Burns wrote:
"I guess THE GRAY MAN is no longer the most embarrassing thing directed by Joe Russo"
SethsFilmReviews said it was:
"…one of the most embarrassing videos I've ever seen in my life…"
There are unconfirmed reports that the sound of queefing could be heard as far away as Laurel Canyon and Franklin Hills. An urgent appeal will be launched, and please dig deep because as little as $3 a month can help give somebody working in the movie industry a sense of humor.
Check back every day for movie news and reviews at the Last Movie Outpost