The latest adaption of Salem's Lot has had a curious history. The Gary Dauberman-directed film was originally set for a September 9th 2022 release. Then it was delayed to April 2023, then Fall 2023 in time for Halloween just passed. Finally, it was pulled altogether from the calendar by Warner Bros. Pictures.
Why? What was the problem? Was it a dud? Were we looking at another Batgirl-style tax write-off? Apparently not. It is finished, and its movement through schedules is not a result of a quality issue. It was just impacted by post-COVID release shuffles and then the strikes. It has left Salem's Lot adrift in the ever-changing schedules.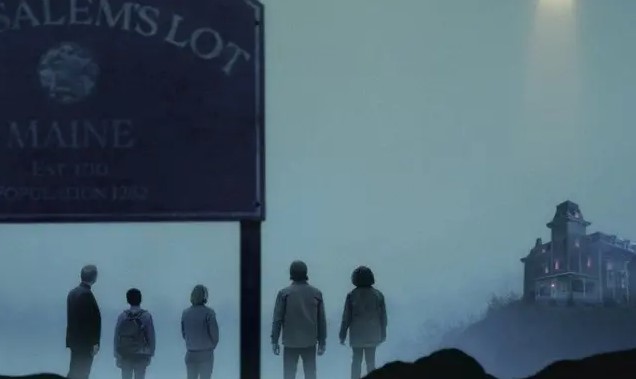 According to Variety, Warner Bros are happy with the finished product. They are just about to use it to solve a problem they have.
They have a content hole over on Max that the ongoing SAG-AFTRA strike has created. Salem's Lot has been finished for a year. They plan to turn it into an event premiere launch and a big deal on the streamer after sending it straight to the platform. Warner Bros. are remaining cagey, not confirming the report and saying no decision has yet been made.
Lewis Pullman stars in Salem's Lot as as author Ben Mears, a man who returns to his hometown of Jerusalem's Lot only to find it is slowly being taken over by vampires. Alfre Woodard, Bill Camp, William Sadler, Makenzie Leigh, John Benjamin Hickey, Pilou Asbæk, Jordan Preston Carter, and Spencer Treat Clark also star.
The book is arguably Stephen King's best work. Two previous television adaptions were created as mini-series in 1979 and 2004. Both have their fans and detractors, and both get some things from the book right and others very wrong.
Check back every day for movie news and reviews at the Last Movie Outpost