"I have responded to the Pope's appeal to artists in the only way I know how: by imagining and writing a screenplay for a film about Jesus, and I'm about to start making it."
It is a subject matter that Scorsese has already tackled.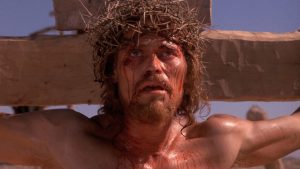 1988's The Last Temptation of Christ starred Willem Dafoe as Jesus. It depicted the life of Jesus Christ and his struggle with various forms of temptation including fear, doubt, depression, reluctance, and lust. The film had Christ being tempted by imagining himself engaged in sexual activities, which caused outrage from Christians, so much so that a disclaimer was added, stating:
"This film is not based on the Gospels, but upon the fictional exploration of the eternal spiritual conflict."
Like the novel it was based on, the controversy would dog the movie throughout its release. Despite this, Scorsese received a nomination for the Academy Award for Best Director. Scorsese also made another religious-themed film, 2016's Silence. It starred  Andrew Garfield, Adam Driver, Tadanobu Asano, Ciarán Hinds, and Liam Neeson. Silence followed two 17th-century Jesuit priests who travel from Portugal to Japan to spread Christianity.
First Scorsese has the highly anticipated Killers of the Flower Moon, starring Leonardo DiCaprio, Robert De Niro, Lily Gladstone, Jesse Plemons, and Brendan Fraser.
Check back every day for movie news and reviews at the Last Movie Outpost