The greatest racing driver who ever lived, and a once-in-lifetime talent whose career was tragically cut short in his prime, Ayrton Senna is about to become the subject of a biopic series.
Netflix's highly-anticipated six-episode biopic series Senna has announced its full cast.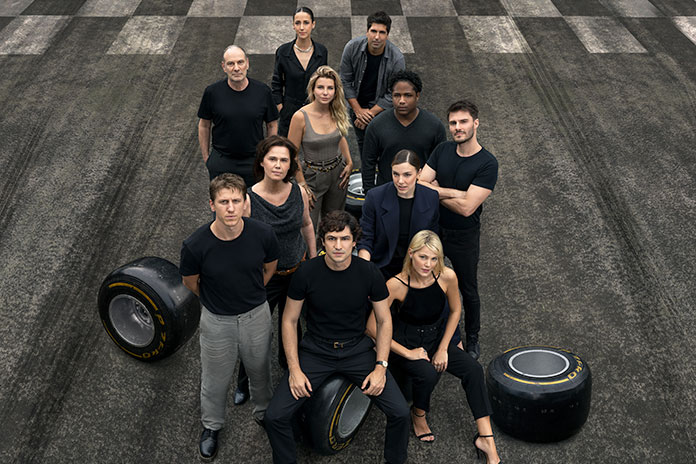 That cast is Gabriel Leone, Kaya Scodelario, Alice Wegmann, Camila Márdila, Christian Malheiros, Gabriel Louchard, Hugo Bonemer, Julia Foti, Marco Ricca, Pâmela Tomé and Susana Ribeiro, Matt Mella, Arnaud Viard, Joe Hurst, Johannes Heinrichs, Keisuke Hoashi, Leon Ockenden, Patrick Kennedy, Richard Clothier, Steven Mackintosh, and Tom Mannion.
Filming is already underway in Rio de Janeiro. Shooting has been completed in Argentina and Uruguay. It will conclude on several race tracks in the UK.
Ayrton Senna da Silva was born in  1960. The Brazilian racing driver started in go-kart racing and worked his way up to the pinnacle of motorsport, exploding onto the scene and winning the Formula One World Drivers' Championship in 1988, 1990, and 1991. He won 41 Grands Prix from 65 pole positions, with the latter being the record until 2006.
He started in Formula One in the lower teams and immediately became famous for coaxing competitive performances from uncompetitive cars. He would frequently carve his way through the field with unrivaled aggression and technical skill.
Just as he was at the very height of his career, he died in a tragic accident while leading the 1994 San Marino Grand Prix, driving for the Williams team. On the 7th lap of the race, Senna's car left the racing line off the track at Tamburello at 196 miles per hour (309 km/h), and while attempting to break hard, slammed into the wall of an unprotected concrete barrier. The crash resulted in several devasting injuries to his head.
Some episodes in the series will be directed by Vicente Amorim, who previously directed features such as Yakuza Princess, Dirty Hearts, and Good. Julia Rezende has also been listed as one of the directors who previously directed the Netflix series Girls from Ipanema.
Senna will be released on Netflix in 2024.
Check back every day for movie news and reviews at the Last Movie Outpost