Kong: Skull Island was part of the Legendary's Monsterverse which included Godzilla: King of Monsters and Godzilla vs Kong. It was announced some time ago that there was going to be an animated series, and here is a trailer.
Brian Duffield, the writer of The Babysitter, Love and Monsters and Underwater is serving as executive producer for Legendary Entertainment and Netflix. The voice cast includes Nicolas Cantu, Mae Whitman, Darren Barnett, Benjamin Bratt, Phil LaMarr, Fryda Wolff, and Betty Gilpin. Skull Island is said to be:
"…a new epic chapter in Legendary's Monsterverse franchise."
Epic is a strong word. The overall story is the same as Kong: Skull Island, where there are a bunch of people on an island with lots of monsters. I have seen the movie, and I remember not being all that blown away by it. It's pretty much a Royal Rumble with Kong and other monsters.
The animation is being done by the same studio that made Castlevania for Netflix, Powerhouse Animations. Apparently, Netflix has done an aminated show about Kong called Kong: King of the Apes, but this is the first I'm reading about it.
Skull Island will be streaming on 23rd June on Netflix.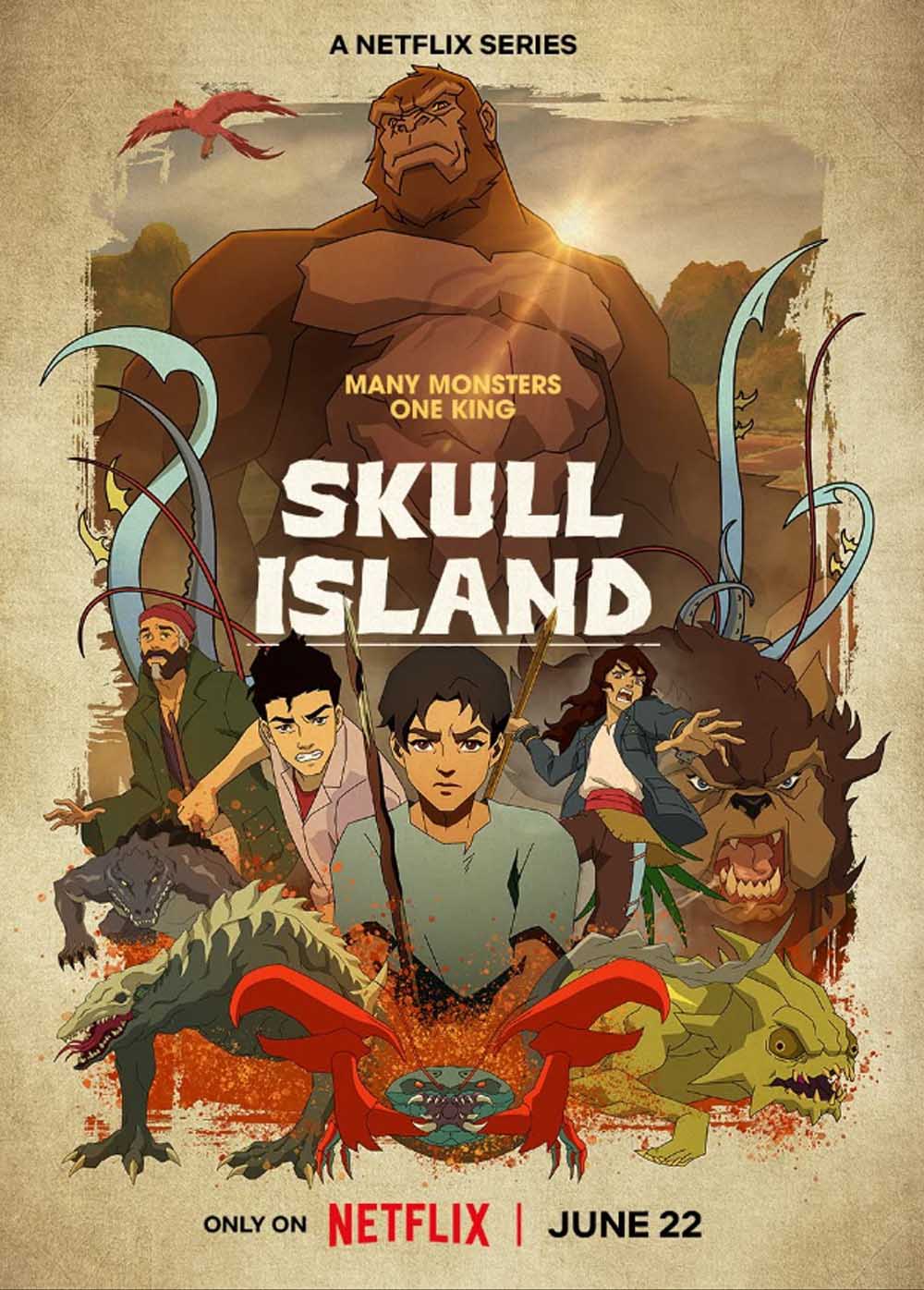 ---
Check back every day for movie news and reviews at the Last Movie Outpost