Tom Hardy has been around the world of acting for a while now, from Black Hawk Down to Layer Cake. Bronson to Rocknrolla. Warrior to The Dark Knight Rises. One role not many people talk about was his 2002 major breakthrough role as the villain in Star Trek: Nemesis.
Shinzon was the leader of the Romulan breakaway sect of Remans and a young clone of Patrick Stewart's Captain Jean-Luc Picard, created for a future nefarious plan that never happened. Exiled to the industrial moon, he would eventually return to lead an uprising against the Romulan's and, eventually, the Federation.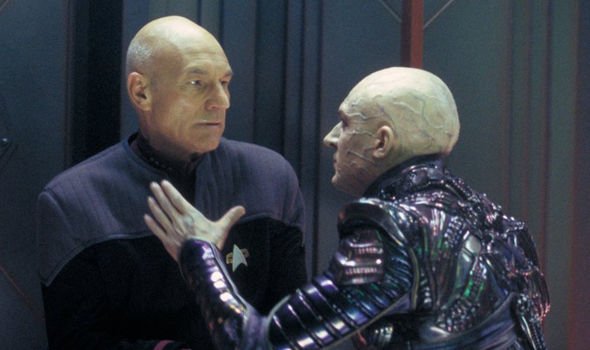 Patrick Stewart has recently released his autobiography – Making It So: A Memoir – and he talks about the movie and his experiences with Tom Hardy. An excerpt from Insider appears to say he found working with him challenging:
"I didn't have a single exciting scene to play, and the actor who portrayed the movie's villain, Shinzon, was an odd, solitary young man from London. His name was Tom Hardy.

Tom wouldn't engage with any of us on a social level. Never said, 'Good morning,' never said, 'Goodnight,' and spent the hours he wasn't needed on set in his trailer with his girlfriend.

He was by no means hostile – it was just challenging to establish any rapport with him. On the evening Tom wrapped his role, he characteristically left without ceremony or niceties, simply walking out of the door.

As it closed, I said quietly to Brent and Jonathan, 'And there goes someone I think we shall never hear of again.' It gives me nothing but pleasure that Tom has proven me so wrong."
Director Stuart Baird and producer Rick Berman had been searching for someone who resembled Patrick Stewart but looked about 25 years younger; at one point they considered Jude Law.  Berman chose Baird to direct after enjoying his first two movies US Marshals and Executive Decision. Berman felt that Baird would bring "fresh blood" to the film and that Berman had enjoyed "the sense of fun and action that existed in Executive Decision."
Star Trek: Nemesis was a critical and commercial flop.
Check back every day for movie news and reviews at the Last Movie Outpost