Ever wondered what the heck your parents are watching when they resolutely stick with network television and lineal programming? Insisting on sitting down at the same time each week to watch "their shows"? The chances are, it is a police procedural as that is one of the only five types of show left on old TV. If you had to bet what kind of police procedural, it is probably something in the NCIS universe as, Christ knows, there are enough of them to be a pretty safe bet.
The fictional team of special agents from the Naval Criminal Investigative Service are, themselves, a spin-off from the old show JAG, remember that? As well as nine TV movies and the main NCIS show, there has also been NCIS Los Angeles and NCIS New Orleans. Seems like there were more as you can't turn a TV on without seeing it. Well, tie me kangaroo down, sport and make me a vegemite sandwich, because now there is NCIS: Sydney.
The long-running CBS franchise sets up its first regular show outside the US, and has announced its full cast and premise. As international tensions rise in the Indo-Pacific region, an eclectic team (is there any other kind) of U.S. NCIS Agents and the Australian Federal Police (AFP) will be combined into a multi-national taskforce to keep naval crimes in check in the most contested patch of ocean on the planet. Olivia Swann (DC's Legends of Tomorrow) will star as NCIS Special Agent Michelle Mackey, who leads the team.
It wouldn't be an Aussie show without a former Home And Away or Neighbours star, and this is no exception. Former Home and Away actor Todd Lasance, who also played Julius Caesar on Starz's Spartacus: War of the Damned, is AFP Sergeant Jim 'JD' Dempsey.
Also onboard are Sean Sagar (The Covenant) as NCIS Special Agent DeShawn Jackson – yes, they went there and called him DeShawn – Tuuli Narkle (Mystery Road: Origin) as AFP Liaison Officer Constable Evie Cooper, Mavournee Hazel (Shantaram) as AFP Forensic Scientist Bluebird 'Blue' Gleeson, and William McInnes (The Newsreader) as AFP Forensic Pathologist Dr Roy Penrose.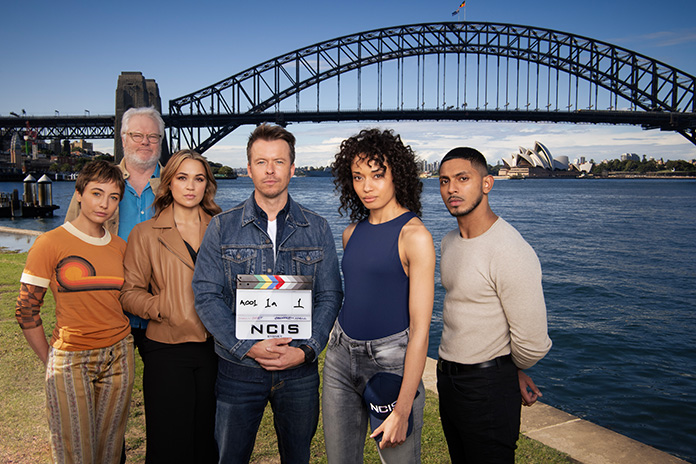 Throw another shrimp on the barbie and crack open another Fosters, as Endemol Shine Australia is producing the series. It is currently filming in Sydney. You will be able to say "G'Day" to NCIS: Sydney later in the year. Tell your parents.
No wallabies were harmed in the writing of this article.
Check back every day for movie news and reviews at the Last Movie Outpost