We haven't mentioned Teenage Mutant Ninja Turtles reboot much. It's another reboot of a reboot of a redo of a Saturday morning cartoon. There's a preview online.
Paint by numbers affair, dark and gritty, add some 'humours' moments and you're done. I will say though, I like the style of animation, but I can't see myself watching this until it's on streaming. If you're the same age as me, you remember the cartoon series, but trying to launch it for the modern audience, it's not good.
Teenage Mutant Ninja Turtles: Mutant Mayhem does have a big cast though, Rose Byrne, Jacking Chan, Seth Rogen, Ayo Edebiri, Paul Rudd, John Cena, Giancarlo Esposito, Ice Cube, Maya Rudolph, Past Malone and Nicolas Cantu. Some of those names are great actors, others, not so much.
The other turn-off for this is that it's 'written' by Seth Rogan. Sorry, but that man is not funny. He had a great character in Freaks and Geeks back in 1999 and never changed. Having Rogen 'write' this movie isn't a good thing.
Also, let's mention how Hollywood has a thing against gingers. In the original Teenage Mutant Ninja Turtles, April O'Neil was a redhead and hot. In this new version, she's been hair and race-swapped and lost her boobs.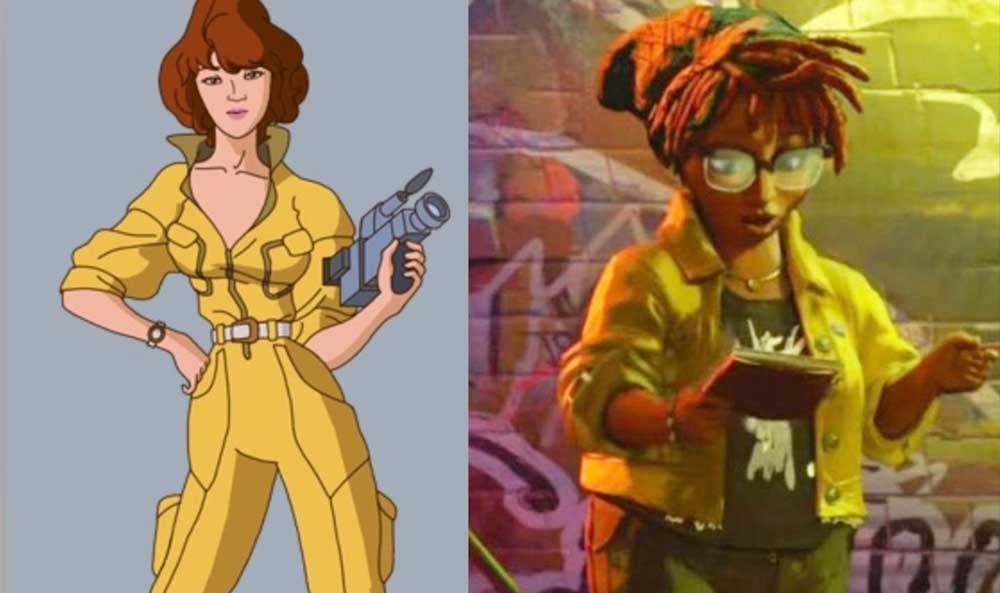 If you're bothered, this new version of Teenage Mutant Ninja Turtles is out on 2nd Aug, with special previews before that.
Interesting fact: The Saturday morning cartoon in the UK wasn't called Ninja Turtles, but Hero Turtles. Ninja was too violent for kids. #TheMoreYouKnow
---
Check back every day for movie news and reviews at the Last Movie Outpost