The Day of the Jackal is considered one of the finest espionage thrillers ever written. Frederick Forsyth's 1971 novel tells the story of a militant underground organisation, the  OAS, infuriated by the French government granting independence to Algeria. In retaliation, they attempt to assassinate President Charles de Gaulle. The assassination attempt fails, leaving de Gaulle and his entire entourage unharmed. Within six months, OAS leader Jean Bastien-Thiry and several other members are captured and Bastien-Thiry is executed.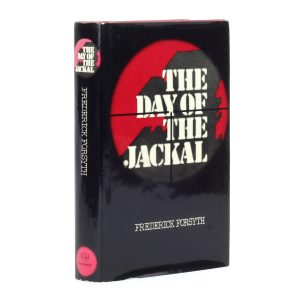 The remaining OAS leaders, now hiding in Austria, plan another attempt, and hire a British assassin, who goes by the code name "Jackal". The Jackal travels all over Europe to prepare for his task. To Genoa to commission a custom rifle from a gunsmith, to Britain to obtain fake identity papers from a forger, and to Paris to duplicate a key to an apartment. Along the way, there is double-crossing, blackmail, murder, and sex while an increasingly frantic French secret service attempts to track down and neutralize the assassin.
A 1973 British/French co-production was directed by Fred Zinnemann who faithfully adapted the book for the screen. It starred Edward Fox and Michael Lonsdale. It is an exceptionally fine movie that still stands up today and quickens your heart rate as it builds to a climax. As Roger Ebert says in his original review:
I wasn't prepared for how good it really is: it's not just a suspense classic, but a beautifully executed example of filmmaking. It's put together like a fine watch. The screenplay meticulously assembles an incredible array of material, and then Zinnemann choreographs it so that the story—complicated as it is—unfolds in almost documentary starkness.
A remake was attempted in 1997 starring Bruce Willis and Richard Gere. Forsyth refused to allow his name to be connected, while Zinnerman fought the studio to try and stop it. It was a typical example of Hollywood not understanding the source material. Will a new remake fare any better?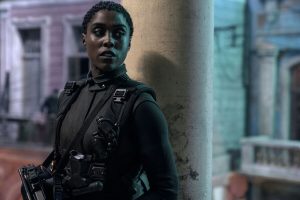 In some major casting news, it has been announced that Captain Marvel and No Time to Die star Lashana Lynch is officially signed on for the adaption heading for Peacock as a serial. In this modern reimagining, Lynch will portray the role of Bianca, a tenacious law enforcement agent determined to catch the notorious assassin named The Jackal (Eddie Redmayne). Production begins later this year with showrunner Ronan Bennett (Top Boy) director Brian Kirk (Game of Thrones) making it all happen.