It appears to be trailer day here at Last Movie Outpost. First the new Planet Of The Apes movie, now The Fall Guy.
This is based upon the nostalgia-triggering 1980s TV show of the same name, although having seen the trailer we are not 100% sure that this has anything to do with that show other than a pick-up truck and the title. Well, Hollywood gonna Hollywood, we guess. Also, there appears to be Bon Jovi. Lots and lots of Bon Jovi. Many Bon. Much Jovi.
There was only ever one real reason to watch the show back in the 1980s anyway: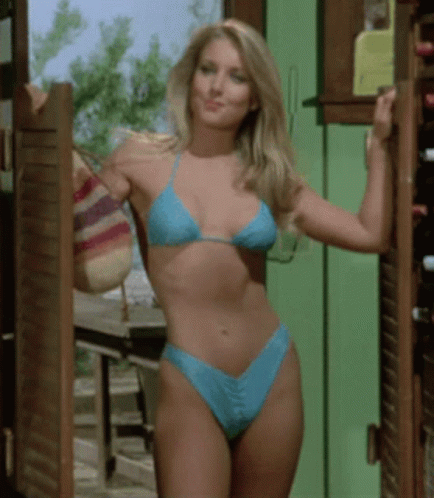 According to the blurb:
"A battered and past-his-prime stuntman finds himself working on a movie set with the star for whom he doubled long ago and who replaced him. The star then goes missing."
Principal photography began in October 2022 in Sydney, Australia, at the Disney Studios Australia in Moore Park, Sydney. On October 20, 2022, images of the production filming night shoots in the Goulburn Street parking lot in Sydney appeared in the media with Gosling sporting long hair and a beard.  On January 22, 2023, the Sydney Harbour Bridge was closed for several daytime hours for filming of scenes involving Ryan Gosling. Principal photography was completed on March 2, 2023.
The Fall Guy will be released on March 1st 2024.
Check back every day for movie news and reviews at the Last Movie Outpost