Is there such a genre as "Horror Blockbuster"? It feels like there should be. Two movies that would definitely live in that category, for me, would be The Omen and The Exorcist. Sure, The Exorcist affects you. It gets into your head. Yet The Omen, despite approaching goofiness at times, is still arguably a better all-rounder, featuring both psychological chills and inventive kills.
In fact, by the time you add in the sequels (well, two of them at least) I think it might be the most consistently good, and rewatchable, pure-horror franchise. Richard Donner's classic 1976 film was remade in 2006, starring Liev Schrieber. Even that had its moments.
So it was inevitable that we would, eventually, get a prequel. This is Hollywood, after all. Now 20th Century Studios has released the first photo from The First Omen, the upcoming psychological thriller prequel to the original.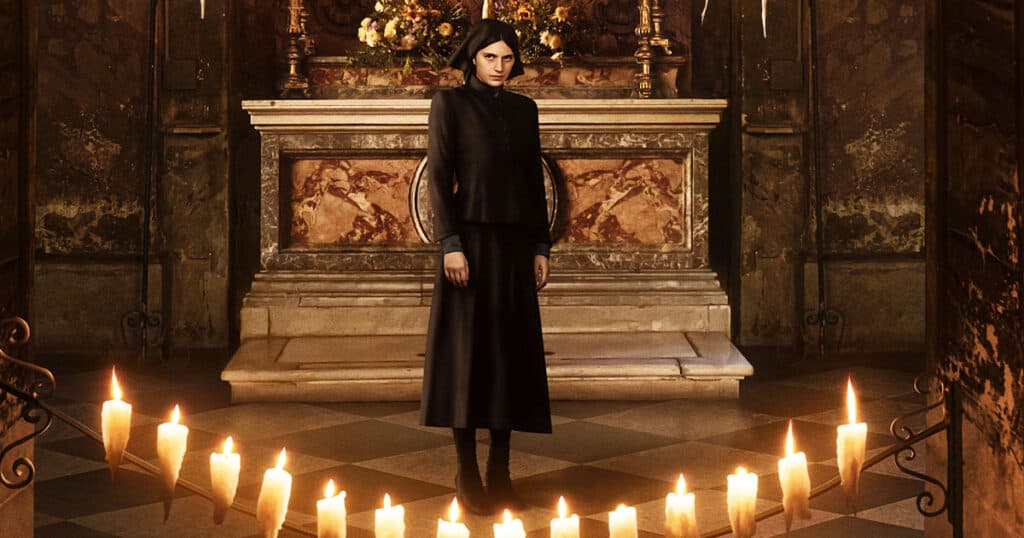 Arkasha Stevenson helms the new film in which a young American woman is sent to Rome to begin a life of service to the church. She encounters a darkness that causes her to question her own faith and uncovers a terrifying conspiracy that hopes to bring about the birth of evil incarnate.
Nell Tiger Free, Tawfeek Barhom, Sonia Braga, Ralph Ineson, and Bill Nighy star. Stevenson, Tim Smith, and Keith Thomas penned the script from a story by Ben Jacoby, whilst David S. Goyer and Keith Levine produce. Free said in an interview:
"I can tell you that we have finished shooting, We have made the movie. It matches Servant (M. Night Shyamalan) with how much I truly loved the project and how excited I am about it. Even though there are notes and elements that are similar to Servant and (her character on the show) Leanne, it's so wildly different. So it's going to be really cool. At least I hope it's going to be really cool. I'm very proud of it. So, hopefully, it's going to be out this year. I don't know when."
The First Omen is set for a wide theatrical release on April 5th 2024.
Check back every day for movie news and reviews at the Last Movie Outpost