There's been a lot of talk swarming around The Flash over the past year or so, most of which involved Ezra Miller and the bad decisions he's made with his life. The one conclusion was that surely Miller wouldn't be returning as Barry Allen, aka the Flash. However, that might not be the case after all.
Andy Muschietti, the director of The Flash has announced he has no intentions of recasting Ezra Miller in the titular role should the franchise go forward. This decision has sparked discussion among fans, as many were thinking The Flash would be a fresh start with its timeline and multiverse-bending themes. Muschietti's stance on keeping Miller as Barry Allen isn't only perplexing, but it runs the risk of alienating casual fans who had seen issues mounting that would have got most other actors fired.
During an interview in The Discourse podcast (which will release closer to the film's debut), Muschietti and producing partner, Barbara Muschietti spoke highly of Miller and his performance as Barry Allen in the upcoming The Flash movie. When asked outright if there's a chance Miller will be replaced as the Scarlet Speedster, Muschietti claimed there isn't anyone that could take on the role of the Flash and do better.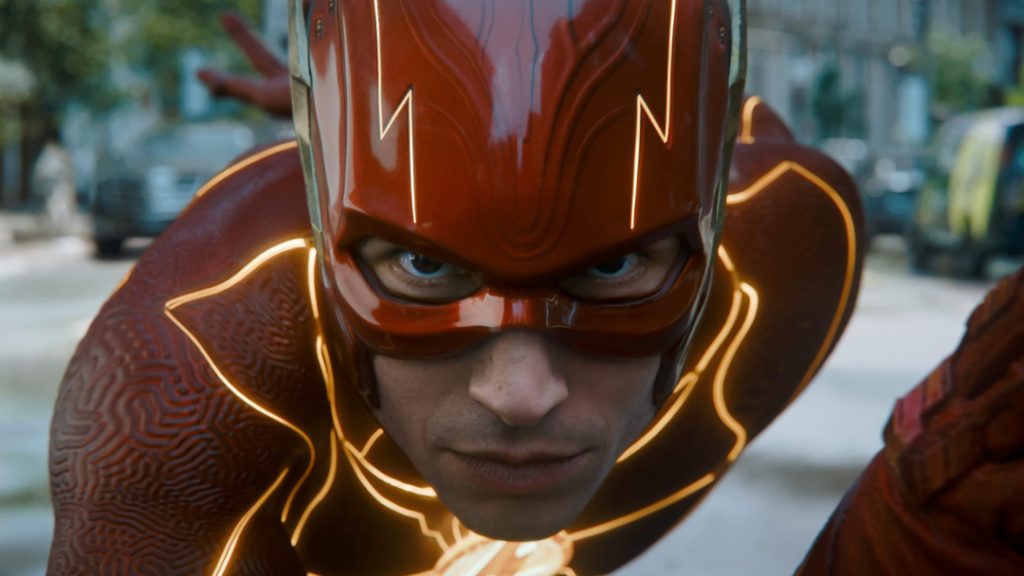 "If [a sequel] happens, yes. I don't think there's anyone that can play that character as well as they did. The other depictions of the character are great, but this particular vision of the character, they just excelled in doing it. And, as you said, the two Barrys – it feels like a character that was made for them."
Barbara Muschietti added:
"In principal photography, Ezra was brilliant and the most committed and the most professional [actor]. Ezra gave everything for this role – physically, creatively, emotionally. They were absolutely supreme."
Ezra Miller's involvement in numerous controversies has tainted his reputation and cast a shadow over The Flash movie. From his altercation with a fan to the leaked video of an alleged assault, Miller's behavior raises serious questions about his suitability for such an iconic role. If the studio and Muschietti decided to retain him it could reflect poorly on their judgment. Recasting the role of the Flash could present an opportunity to breathe new life into the franchise as the DCEU reboots into the DC Universe. This would allow a fresh start and a chance to redefine the character. If audiences retain memories of Miller's behavior then DC and Warner Bros. could seem out of touch.
Remember, this is the same studio that got rid of Henry Cavill, who was dedicated to the role of Superman, loved by the fans, and is generally popular with filmgoers everywhere. If Miller is kept on in The Flash sequel(s) or other tie-in movies, could this be a big mis-step by DC and Warner Bros.?