If you're a wrestling fan, then you know who the Von Erich family is. If you're not a wrestling fan, then there's still a good chance you know who the Von Erich family is, especially if you're from Texas. The Iron Claw is A24's upcoming sports biopic, Directed by Sean Durkin.
The movie will tell the story of the Von Erichs, a Texas family whose names are now emblazoned in the WWE Hall of Fame and the wrestling world in general. It started after family patriarch Jack took on the ring name Fritz Von Erich and his sons followed suit. Fritz, who gained notoriety for his signature move, the Iron Claw and became an NWA champion. Five of his children; Kevin, David, Kerry, Mike and Chris followed in his footsteps, becoming professional wrestlers.
Unfortunately, although the family became huge stars in wrestling, there is what's known as the Von Erich family curse. They're arguably the most tragic family of all wrestling. It's a tragic testimony to the darker world of wrestling.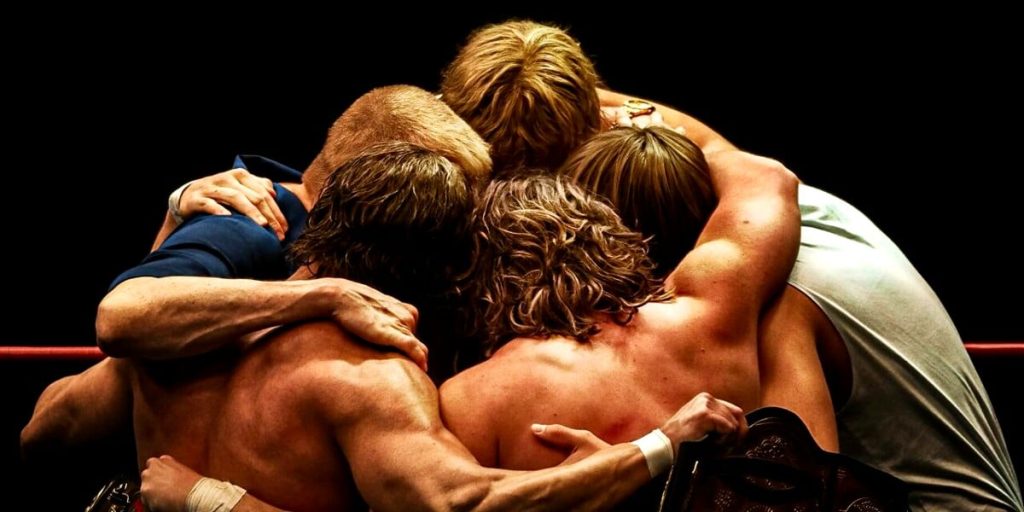 Zac Efron leads The Iron Claw as Kevin, the second oldest Von Erich son. Jeremy Allen White opposite Efron as Kevin's younger and most accomplished brother, Kerry. Harris Dickinson and Stanley Simmons round out the sibling group as David and Mike, respectively. As of right now though, it seems that the youngest of the siblings Chris, might not be in this or at least not as a pronounced role. Finally, Holt McCallany will be playing their father, Fritz Von Erich and his wife Doris, played by Maura Tierney.
The Iron Claw synopsis:
The true story of the inseparable Von Erich brothers, who made history in the intensely competitive world of professional wrestling in the early 1980s. Through tragedy and triumph, under the shadow of their domineering father and coach, the brothers seek larger-than-life immortality on the biggest stage in sports.
Checkout the newly released trailer:
The Iron Claw is set to release on December 22, 2023. It's one of several A24 productions to nab an interim agreement from SAG-AFTRA, allowing those involved to promote the film in the lead-up to its release date.