The Mandalorian came close, too damn close, to jumping the shark last season. Previously, the show had run Andor close for the title of the best Star Wars to have come out of Disney since the acquisition. By showing us an unexplored part of the timeline, it was somewhat free of baggage. It gave us the Luke Skywalker we always wanted to see, post-Return Of The Jedi, and in the process it brought the Grogu and Din Djarin arc, the lone wolf and cub storyline, to a masterful close.
Then, in season 3, it clearly succumbed to almost every, single problem with modern television. Like Icarus, having soared so close to the sun, it crashed into the sea. Absolutely everything wrong at Lucasfilm lately seemed to surface in one season.
The main character almost becoming a sidekick in his own show? Check. The forced reintroduction of the character that is selling good merch, even though the story doesn't require it? Check. Badly written "Strong Female Character" pushed to the fore? Check. Many plot threads set-up, then needing a rushed solution in the final episodes? Check. It was all there. It was almost as if the usually assured hand of Favreau and Filoni had somehow been replaced by the dead, cursed hand of Kennedy deploying her reverse Midas touch directly into the proceedings.
I say it came close to failure. It was just about saved by the finale. Just about. Now we may have to wait to find out if this was just a blip or if things are terminal. The proposed fourth season of The Mandalorian looks like it could be another casualty of the writer's strike and be delayed.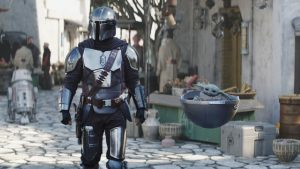 According to Deadline, the Disney+ series is expected to push back the start of production. Series creator Jon Favreau had confirmed that the scripts for the fourth season were done and delivered. The plan was for filming to start in September. However, even with scripts done, there is usually one or more writers attached to a production. They are there to polish and amend things like dialogue which just aren't working as it makes the transition from script to screen. Without these present, there can be no production. In-flight rewrites are part of filmmaking. The project could also find itself delayed by picketing even if it did decide to press on with production.
Daredevil: Born Again is looking at a delay. Star Wars: The Acolyte and Andor Season 2 are based in the UK and are less disrupted by the WGA strike, even though the British Guild has made a statement of solidarity with the WGA.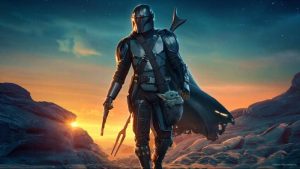 Ahsoka and Skeleton Crew are in the can and deep into post-production, so they are unlikely to be impacted too heavily.
Check back every day for movie news and reviews at the Last Movie Outpost