Thunderbolts may seem like Marvel's answer to The Suicide Squad. A team-up of various supporting characters from the various stories, many of them, with murky, unclear motivations. Sebastian Stan's Bucky Barnes, Wyatt Russell's U.S. Agent, and Hannah John-Kamen's Ghost will team up with half of the cast of Black Widow plus Harrison Ford.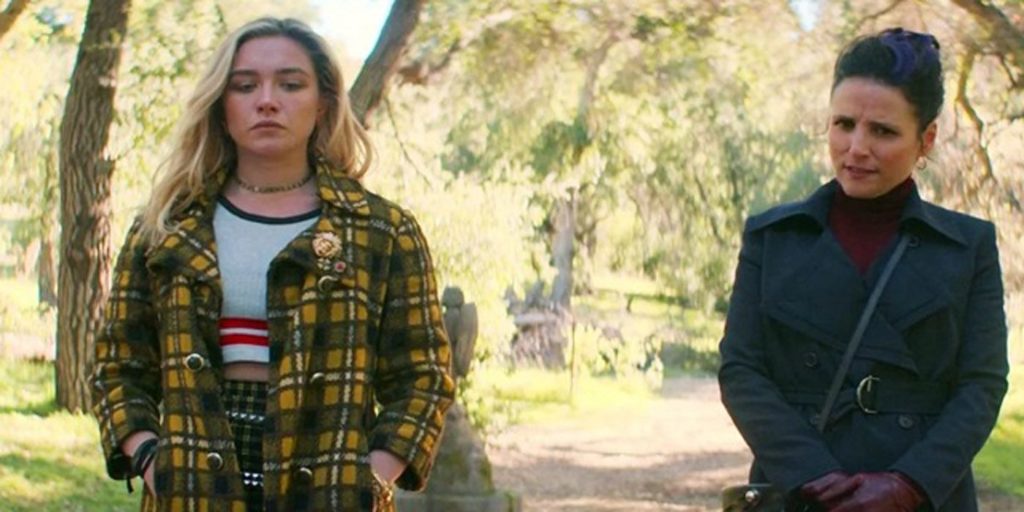 David Harbour's Red Guardian, Olga Kurylenko's Taskmaster, and Florence Pugh's Yelena are all returning. So is it really a covert sequel to Black Widow? Apparently not.
Director Jake Schreier gave an interview to ComicBook.com and says it is very much its own thing:
"Yeah, I wouldn't look at this as a sequel at all, and we don't talk about it that way, and we've never really kind of approached it that way in any of the conversations we've had with Kevin or Brian in working on it.

I think there's a story to be told about a group of characters who can relate to each other in a certain way, or have gone through certain things, and we're going to get into that.

And so much as… I mean, obviously, Florence has proved how captivating she could be in the MCU, and I think it's great to have that as a reference point, but I think we're all talking about making a movie.

You can come, and if you've seen that stuff, then great. If you haven't, there's still going to be a complete story that's being told in a movie that works on its own, for sure, while remaining part of the overall storyline."
Steven Yeun, Ayo Edebiri, and Julia Louis-Dreyfus round out the cast of Thunderbolts. The movie itself was deep into production when the strikes hit. Meetings are ongoing to resolve the strikes, but until a resolution is found actors have downed tools on this, and many other movies. A winter slate that may need minor reshoots is already at risk, as are promotional responsibilities on some pretty big releases like Dune: Part Two.
This is now costing the industry real money. Back in the MCU, the cast of Fantastic Four – who should all be nailed down by now – would have been revealed in a blaze of publicity which now can't happen as those four leads are on strike.
Check back every day for movie news and reviews at the Last Movie Outpost