Originally, The Toxic Avenger was a 1984 American black comedy splatter movie directed by Michael Herz and Lloyd Kaufman – credited as Samuel Weil. It was released by Troma Entertainment, known for producing low-budget B-movies with campy concepts and gruesome violence.
It was virtually ignored upon its first release, but The Toxic Avenger wasn't finished. A long and highly successful midnight movie engagement at the Bleecker Street Cinema in Greenwich Village in late 1985 gave it big exposure and it went on to become the very definition of a "cult classic".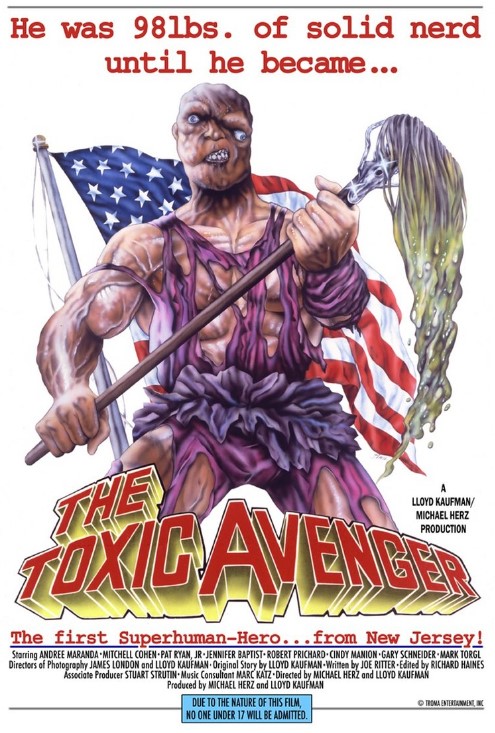 Well, he's back! Legendary Pictures are bringing The Toxic Avenger back to the screen and they have released a red-band trailer for the Macon Blair-directed remake. This version stars Peter Dinklage, Elijah Wood, Jacob Tremblay, Taylour Paige, Julia Davis, and Kevin Bacon.
Dinklage plays Winston Gooze, a janitor whose employer refuses to cover treatment for his terminal illness. After robbing the company, Winston falls into toxic waste and aims to right society's wrongs as the Toxic Avenger.
The film premiered earlier this month at Fantastic Fest in Austin. The results were off the charts, with a 92% score on Rotten Tomatoes.
The teaser will make you wonder why it is a red band to start with. At the end, it shows you why. In the teaser, armed extremists take hostages at Miss Meat diner and the situation is brought to an…. effective end by a mysterious intruder.
Alex Garcia, Michael Herz, Lloyd Kaufman, and Mary Parent are producers. The Toxic Avenger teaser is age-restricted, as you would expect, so you may have to head to Legendary's YouTube page to catch it or, horror of horrors, actually log-in to YouTube!
Check back every day for movie news and reviews at the Last Movie Outpost