23 years ago, a pair of clay chickens captured the hearts of the world, and snared $230 million at the box office in the process. Aardman animation's Chicken Run starred British television star Julia Sawalha alongside Hollywood megastar Mel Gibson as the voices of those chickens.
Now, after all this time, Thandiwe Newton and Zachary Levi take over the roles of Ginger and Rocky in a sequel that will hit Netflix on December 15th – Chicken Run: Dawn of the Nugget.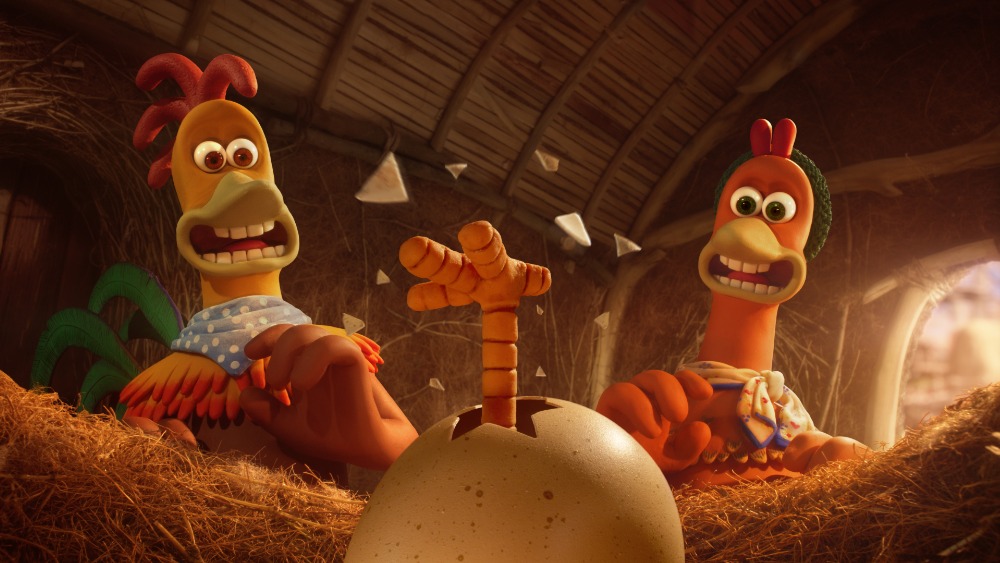 Director Sam Fell has been out talking about the upcoming movie, and he made an unexpected comparison to a Marvel hit. In the stop-motion animated film, the escaped chickens from Tweedy's farm have found a new home at an island island bird sanctuary. Fell tells Empire this is very similar to a location in Black Panther: Wakanda.
"It's Wakanda for chickens. The whole film is a bigger scale really. It's all organic and warm, not a straight line in the place – nothing regimented, very organic and idyllic.

It's a beautiful, natural place. We spent time early on developing the world – the flowers, their gardens, and just thinking, 'How would a chicken want to live? How would a chicken build a house? What's their world like?'

You get yourself down to that level and start imagining objects – how big they are, and how you might utilise them.

They're obviously semi-human, these chickens, they talk. It was just nice thinking it through from scratch. 'What do they need on that island?' They don't need that much actually, chickens – that's what I like about them."
Aardman is known for films and television series made using these stop-motion and clay animation techniques. Their best-known characters include Wallace and Gromit, Shaun the Sheep, and Morph. So far their movies have earned $1.1 billion worldwide.
Will these chickens elect their king via trial by combat, and fight with spears despite being technologically advanced? Unlikely, as the production will probably be free of Hollywood's racist bigotry towards Africa. Wakanda is most definitely not forever if you are African.
Check back every day for movie news and reviews at the Last Movie Outpost