Warner Bros. has just taken a move that has surprised the entire movie industry once again. They have axed the $70 million-budgeted live-action/CG animation mixed movie Coyote Vs. Acme. The movie was finished, in the can, and ready to go.
Warner Bros. has previous in this area. The whole industry reeled when they took the unprecedented step of completely killing Batgirl. That was already shot and deep in post-production with a $90 million budget attached. And then it was dead.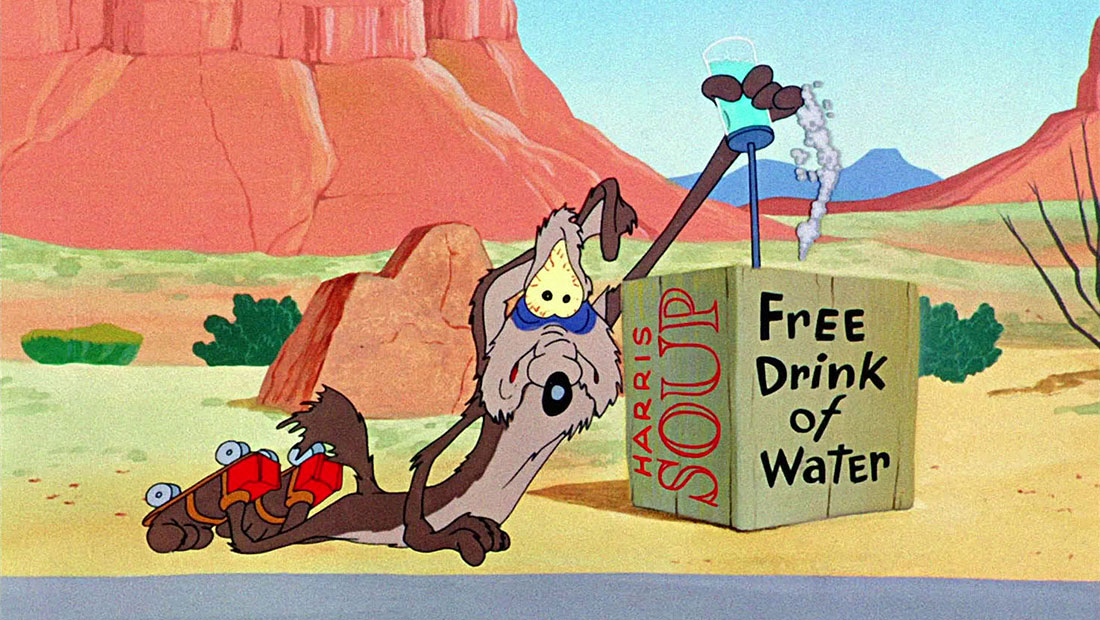 Animated Scoob!: Holiday Haunt went the same way, as Warner Bros. took tax breaks on them instead of releasing them. Hollywood seemed to wake up and say "We didn't know we could do that!?!" and other moves followed at other studios.
Warner Bros. has returned to that tactic again for Coyote Vs. Acme. They have reportedly already taken an estimated $30 million write-down which was applied to the prior business quarter. However this decision is strange, to say the least. Why?
Coyote Vs. Acme sees Looney Tunes character Wile E. Coyote hiring an unlucky human attorney to sue the ACME Corporation for defective product injury after so many of their products have backfired on him over the years in his pursuit of the Road Runner. It completed principal photography last year in New Mexico. Will Forte plays the attorney and John Cena appears as the head of ACME. It was produced by DC Studios co-head and great hope of Warner Bros. James Gunn.
Not only was it totally complete, but test screening scores were absolutely off the charts and way above norms for family movies. So why this? Why now? Warners do not think they will make their money back on a theatrical release, and won't even listen to offers from other outlets, even as Amazon expresses an interest in buying it. The tax write-down is more than they think they will make either way and guaranteed. A WB Motion Picture Group spokesperson said:
"With the re-launch of Warner Bros. Pictures Animation in June, the studio has shifted its global strategy to focus on theatrical releases. With this new direction, we have made the difficult decision not to move forward with Coyote vs Acme. We have tremendous respect for the filmmakers, casts, and crew, and are grateful for their contributions to the film."
Exactly how big was Warner's tax bill expected to be?