FX has announced that the second season of Welcome to Wrexham will premiere on September 12th. If you missed the first season, then get caught up on FX in the US and Disney+ just about everywhere else in the world. The show is an absolute delight.
The docuseries tells the story of American actor Rob McElhenney and Canadian-American actor Ryan Reynolds purchasing Wrexham A.F.C., an association football club based in the Racecourse Ground in Wrexham, North East Wales in the United Kingdom. At the point of purchase, Wrexham A.F.C. were seemingly trapped in the National League, the fifth tier of English football, and way below the glitz and glamour of Liverpool, Chelsea, and Manchester City in the Premier League.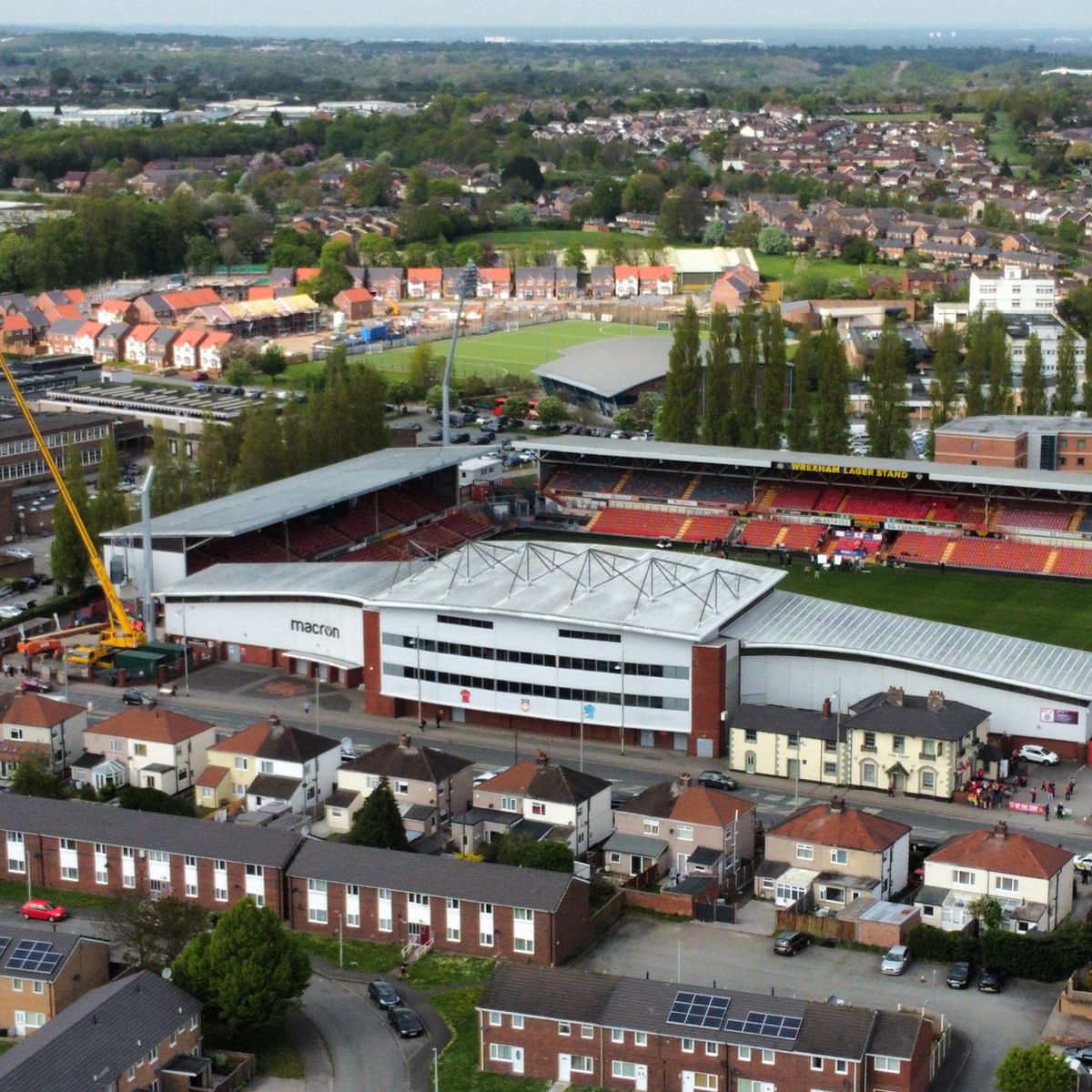 They play at the oldest football stadium in the world and are the second oldest team in the history of football, but history was no help as the club was in dire straits, in danger of financial collapse. It was badly run, underinvested and unloved.
McElhenney became addicted to football after learning about the deep community roots of teams, as opposed to the franchise nature of US sports. He was also fascinated by the concept of relegation and promotion between leagues as the polar opposite of the protected nature of US sports teams. As he grows to understand the impact a club can have on the local community, his enthusiasm spreads to Reynolds.
You end up with scenes of both of them tuning in to obscure satellite feeds to view games at 4 am LA time, or flying into Wales for a game straight from a production set. It really is heartwarming, as you see the town and community become important to the two stars, as the whole town opens itself up to McElhenney and Reynolds, despite their glamorous wives despairing at their husbands spending millions of dollars to buy an obscure football club.
Great moments include seeing two Hollywood stars completely off their heads in a late-night drinking session in the local pub with passionate fans, and the local trailer company that was the club's only sponsor getting two movie stars in their latest local television advert. Seeing them start to understand why the whole world plays this sport, and the all-consuming nature of being true football fans, profoundly affects the pair. As Reynolds memorably puts it after a particularly emotional game:
"Football is a staggering, heartbreaking, gorgeous, tommy-gun of soul-deadening, evil, and beauty and I'm never sleeping again ever ever."
Welcome To Wrexham is well worth your time if you are a fan of any sports whatsoever, Life-affirming, funny, emotional, exciting and inspiring all at once.
Get caught up on season one of Welcome To Wrexham in time for the return on 12th September.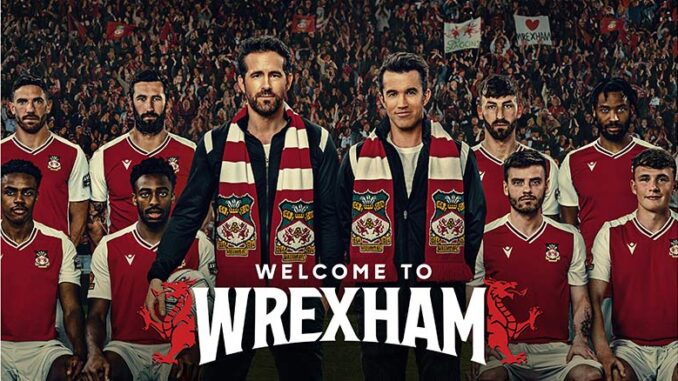 Check back every day for movie news and reviews at the Last Movie Outpost