Willow didn't do a lot when it landed on Disney+ last year. It was highly anticipated, but then people watched the first couple of episodes, realized it was infected with the disease that seems to affect quite a lot of modern entertainment these days, and decided they were out. I remember our reviewers really didn't rate it much. Since then a lot has changed in the world of streaming. Analysts don't care about growth, which has stalled. Now they want profitability.
If streaming platforms are paying out license costs to producers simply for the product being on the platform, but nobody is watching, it is costing them money and they aren't even getting views out of it. Culls were inevitable and they started in earnest, with Willow being one of the first victims.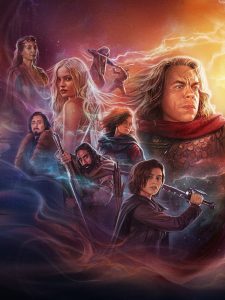 Hulu's Y: The Last Man, and comedy Dollface, were also culled, but it was Willow that took a lot of people by surprise. It was big-budget, high profile, and only six months old. Willow" staff writer John Bickerstaff, who had a lot to say about their initial cancellation, launched into a series of Tweets about this:
"They gave us six months. Not even. This business has become absolutely cruel… to spend [REDACTED] on a show and then disappear it six months later is just bad business."
Does somebody want his residuals? This has started a cavalcade of frustrated writers all over Bickerstaff's Twitter timeline venting about similar behaviors around other shows. Things are going to get worse. The axe is falling ruthlessly at Disney+ and the list of shows and movies being chopped just got much, much bigger:
Kenneth Branagh's $125 million budget Artemis Fowl film adaptation. The Joey King-led action film The Princess, Better Nate Than Ever, Rosaline, Darby and the Dead, Stargirl, and the remake of Cheaper by the Dozen are all being cut.
The Mighty Ducks: Game Changers, the Turner and Hooch remake, The Hot Zone, and Diary of a Future President will also be going, along with America the Beautiful, The Real Right Stuff, and more.
Recent arrivals from big franchises that have clearly disappointed with the number of views are Marvel's MPower, Marvel's Project Hero, and Marvel's Voices Rising: The Music of Wakanda Forever. All of these are also into the trash.
Check back every day for movie news and reviews at the Last Movie Outpost