Well, nobody had this on their 2023 movie bingo card! A man whose last few movies have involved people suffering death by hammer, a drug dealer's eyes being sliced out, a mother being cut open, and lashings of rape, is taking a wholly unexpected turn. Danish filmmaker Nicolas Winding Refn (Drive, Only God Forgives, The Neon Demon) has set his next project. An adaption of Enid Blyton's famous children's adventures – The Famous Five.
The Famous Five is a series of children's adventure novels and short stories written by English author Enid Blyton. The first book, Five on a Treasure Island, was published in 1942. The novels feature the adventures of a group of young children – Julian, Dick, Anne, George, and their dog Timmy. Over 2 million copies are still sold every year, making it one of the most successful book series of all time.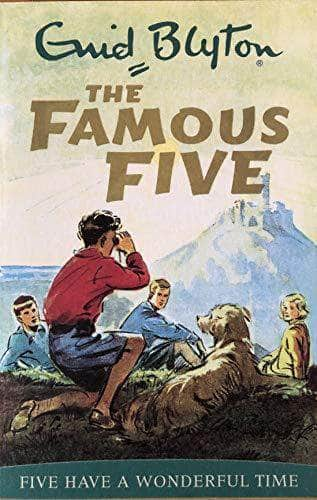 The vast majority of the stories take place during the children's school holidays. Each time they meet they get caught up in an adventure, often involving criminals or lost treasure. Blyton wrote twenty-one books about the Famous Five. The property has been adapted for film and TV multiple times.
Refn will be creator and executive producer on a new limited series adaptation. This has already started filming across the southwest of the United Kingdom under Refn's NWR Originals production company, Moonage Pictures, the BBC, and German public broadcaster ZDF. Tim Kirkby (The Pentaverate) is directing and the first hit will be three 90-minute episodes that are referred to as a "modern, timely and irreverent action series with adventure at its heart." Refn says in a statement:
"All my life, I've fought vigorously to remain a child with a lust for adventure. By reimagining The Famous Five, I am preserving that notion by bringing these iconic stories to life for a progressive new audience, instilling the undefinable allure and enchantment of childhood for current and future generations to come."
Jolly hockey sticks! Gosh! There is no release date yet for The Famous Five.