The writers are still out on strike, and the impact is starting to be felt deep, deep in the production landscape now. Blade Runner 2099, Emily In Paris, Marvel's Thunderbolts, Stranger Things, The Last Of Us, Andor, The Handmaids Tale, The Knight Of Seven Kingdoms, and Saturday Night Live are all currently on indefinite hold until after the writers' strike.
Now two shows that studios thought might make it have also joined the list. Daredevil: Born Again and The Penguin were both deep into production. However, several day-long stops due to picketing disruptions have forced the producer's hands and both shows have been halted until after the strike is concluded.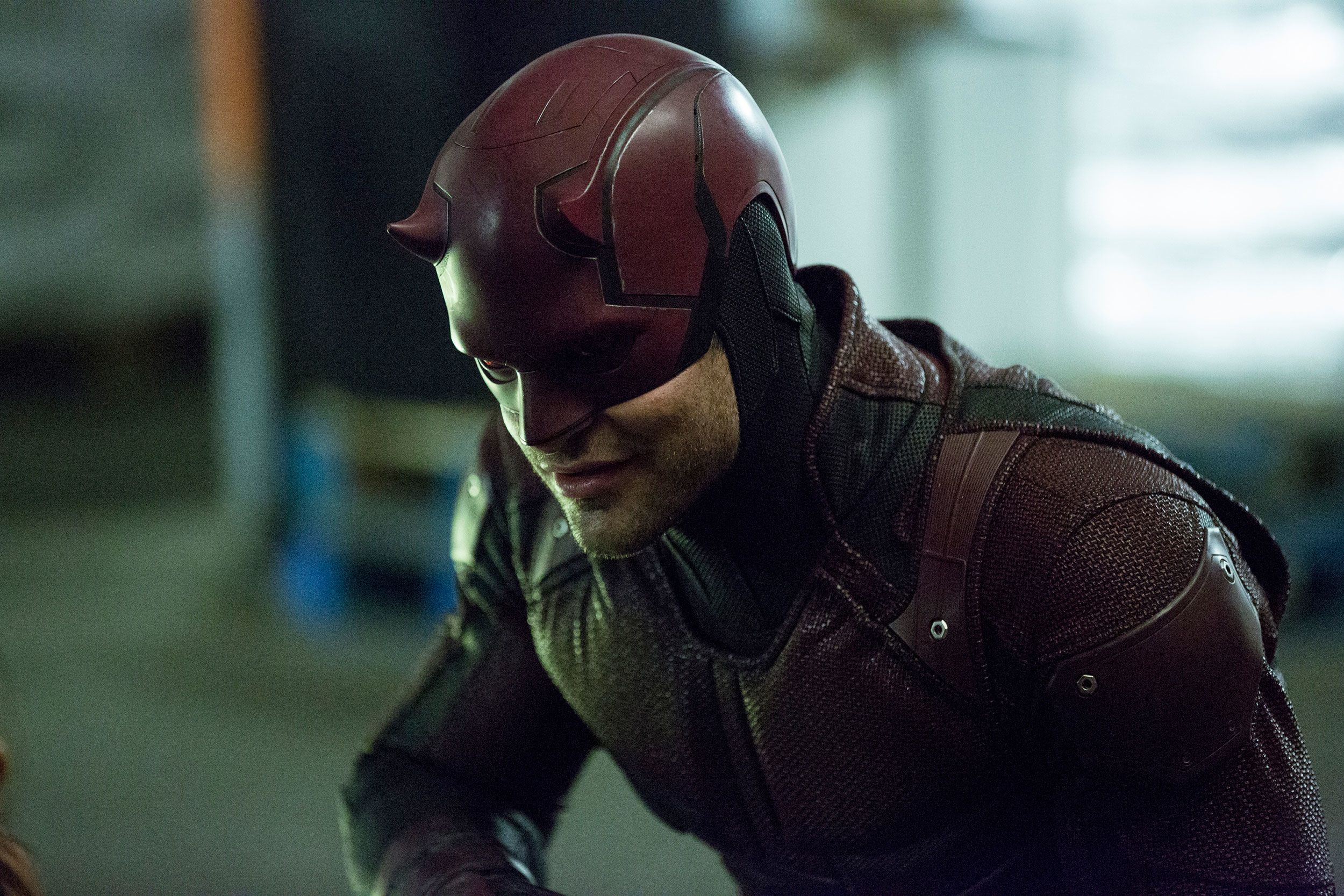 Daredevil: Born Again has been filming in and around New York for an 18-episode season on Disney+. Charlie Cox and Vincent D'Onofrio reprise their roles from the Netflix series. The catch is that the writers are also Executive Producers – Matt Corman and Chris Ord – so they cannot have anything to do with dialogue, stage direction, or writers' notes on set during to the strike.
The Penguin, spin-off from The Batman, is similarly impacted by picketers who are targeting in-production shows.
Cobra Kai, Yellowjackets, and The Sandman are also now on hold.  The last writers strike ran for 14 weeks, beginning at the tail end of 2007. That was primarily focused on the rapid expansion of new media and the online economy which were cutting writers out of repeat fees. A key spark was said to be Damon Lindelof who observed, passing an Apple store in LA, that iTunes customers were paying $1.99 to download an episode of hit show Lost, and he and his fellow writers were not seeing a cent of it.
Before that, the WGA also went on strike in 1988. One of the key results of that strike was Fox greenlighting a show that needed no writers – Cops – and therefore the writers inadvertently started the reality TV boom that left them largely unneeded. Unintended consequences, indeed.
Check back every day for movie news and reviews at the Last Movie Outpost