We were talking about it here at Last Movie Outpost all last week, watching with morbid fascination as the box office estimates for The Marvels deteriorated with every report. Well, now the figures are in for the weekend and it is even worse than we thought.
The Marvels has come in at the lower end of the estimates. A sub $50 million domestic debut is an epic disaster… it got $47 million. Worldwide it barely failed any better. $63.3 million was pulled in internationally. The $110.3 million worldwide opening, as expected, is the lowest MCU entry to date with a 70% drop from Captain Marvel, and less than half of Ant-Man and the Wasp: Quantumania.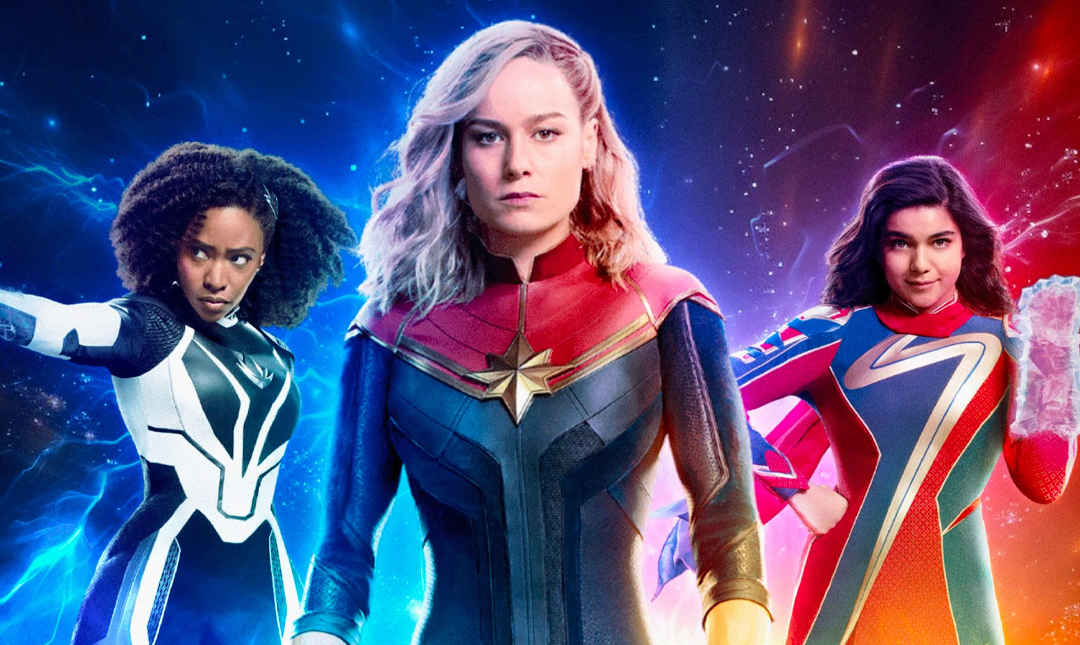 Remember, the third Antman got terrible reviews and was judged a disaster for Marvel. Well… what does this make The Marvels?
Make no mistake. With a $220 million budget, this is seriously bad ju-ju for Marvel Studios right now. There will be an epic telephone call this morning coming from Disney to its subsidiary. Expect statements on changes of direction and some quiet alterations to phases and plans. They are now in recovery mode.
Are we gloating? Apparently, we are, as are many others online, according to author Stephen King. He took to Twitter to take issue with people seemingly wishing for The Marvels to fail:
I don't go to MCU movies, don't care for them, but I find this barely masked gloating over the low box office for THE MARVELS very unpleasant. Why gloat over failure?

— Stephen King (@StephenKing) November 12, 2023
Excuses will include the lack of star promotion due to the strikes, and the shift in marketing tone at the last minute. However, they can't run forever from the fact that they just don't seem to know who they are making these movies for anymore. Mostly, it seems themselves and what they think is important rather than what the fans want, and what they loved in Phase 1 to Phase 3.
It is not gloating, as a customer, to want a product that pleases you, and to feel a sense of vindication if a supplier struggled after totally ignoring your needs. Imagine you ate at a restaurant that repeatedly brought you the wrong food, what it did bring you tasted limp and bland, and then when you complained the staff shouted at you that it was all your fault. You talk to others, and they all have the same experience of the restaurant. If you walked past a few months later and saw that the restaurant had closed down, you wouldn't be gloating, you would just have been proved correct.
Over the rest of the box office, Five Nights at Freddy's pulled in another $9 million for a total of $127.2 million so far, securing second place.
Taylor Swift: Eras Tour continued to make her rich while programming two entire generations of white women with another $5.9 million, up to $172.5 million.
Priscilla was fourth with $4.8 million, then Killers of the Flower Moon in fifth with $4.65 million.
This week The Hunger Games: A Ballad Of Songbirds and Snakes is releasing, alongside Thanksgiving and Saltburn. Next week is Napoleon time!
Check back every day for movie news and reviews at the Last Movie Outpost