Ladies and gentlemen, it's time to roll yourselves a big fat spliff, sit back, chill out, and watch the eagerly awaited trailer of the next music legend biopic to hit the silver screen, Bob Marley: One Love.
Kingsley Ben-Adir, most recently seen in Marvel's Secret Invasion, plays reggae icon Bob Marley. The film will focus on Bob's life from the early days of his career to his death in 1981. Reinaldo Marcus Green (King Richard) is directing and let's hope that if this has the same success as King Richard, this movie's leading man can control his emotions at next year's Oscars.
Bob Marley died of cancer in 1981 at just 36 years old. In his short life, Marley left an indelible mark on the world and changed the landscape of music by introducing generations to classics like Get Up, Stand Up, One Love, and No Woman, No Cry to name but a few.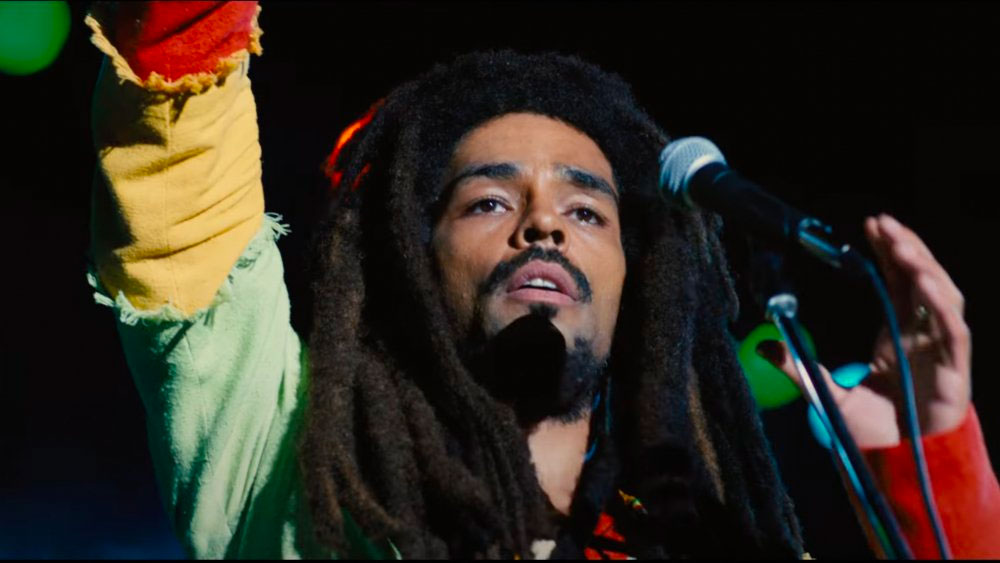 There have been many takes on Bob Marley's life but this is the first time it has been bought to the big screen. The film also comes with the approval of the Marley family, with Ziggy Marley, Rita Marley, and Cedella Marley are all producers while Orly Marley is an Executive Producer.
Marley's son Ziggy recently shared a statement on Instagram, raving about the production:
"This film will bring you to witness for the first time what it was like to be around the legend, to see his pain, his sorrows, his joys, and his redemption.

Authenticity fills the screen with numerous Jamaican actors doing us proud in representing the culture. Filmed at the actual places where Bob walked, played football, and sang like Trench Town and Bull Bay in Kingston, it is an artistic creation that we are proud of and want you to enjoy, to be entertained, but also to be inspired.
Bob Marley: One Love is in theaters on 12th January 2024. Enjoy the trailer and hit that comments section as if you were hitting a blunt! Word.
Check back every day for movie news and reviews at the Last Movie Outpost