The Sky and HBO Documentary David Holmes: The Boy Who Lived illustrates to me that occasionally, even a cynical observer of popular culture has to put down his cynicism for a moment and acknowledge when a good deed is trying to be done by somebody who has the influence to do it in the film world.
Daniel Radcliffe, former star of the Harry Potter film franchise, is executive producing a documentary set to premiere on HBO and Max on November 15, at 9 p.m., about the life of his former stunt double, David Holmes. The summary of the documentary is as follows:
"Holmes was working on Deathly Hallows: Part 1 when an explosion that was part of a planned stunt sent him plummeting to the ground, leaving him paralyzed from the chest down with a debilitating spinal injury that turned his life upside down."
The fact that this doesn't happen more often is testimony to the level of professionalism stunt doubles bring to their work. The fact that we in the film going public are hearing more and more about such accidents on set (i.e., Alec Baldwin and Rust) is indicative of the overall decline in professionalism in a post-COVID world. This is why it's great to see Radcliffe putting his energy and name behind what is clearly an awareness-raising project.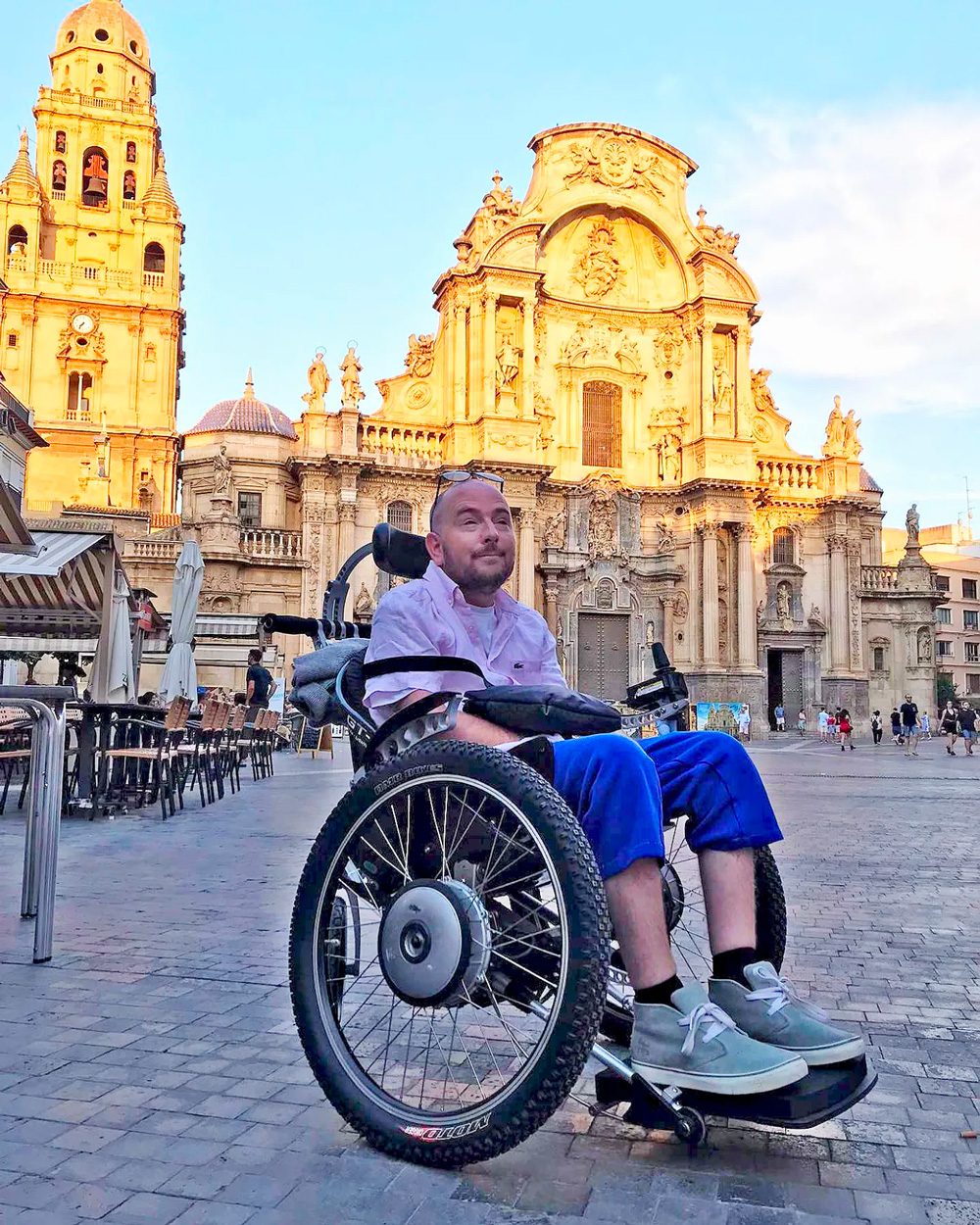 Harry Potter And Not My Cup Of Tea
To be clear, Harry Potter was a series of franchise films that impacted a lot of people. The writing of J.K. Rowling and the subsequent films made a cultural dent in Hollywood and worldwide that is hard to ignore. Even today, people are digitally yelling at Rowling in her castle as she Tweets to protect her creation from the neverending efforts of the barbarian activist hordes to turn it into something she never meant it to be.
Yet, when these books and films were out in the public eye more, I ignored them all successfully. My personal tastes in high fantasy always ran toward J.R.R. Tolkien and C.S. Lewis. I also avoided the tendency to fawn over the career comings and goings of the child actors of the franchise. And that proved to be a correct attention-focusing decision because almost none of those child actors in that franchise, outside of Radcliffe, has had much of a film career since the Harry Potter movies wrapped.
Harry Potter And A Doff Of My Cap
For Radcliffe to put his weight behind this documentary film and to take the time to sit for interviews and recollections about David Holmes' aborted career is a real plus. How that will play out in the documentary and how political the focus of those recollections will be handled and ripple out to the larger body politic remains to be seen.
Look at what has happened to Michael J. Fox with his activism around Parkinson's disease and even Christopher Reeve wasn't able to avoid the political fracas when he was invited to the U.S. Congress in the 1990s to testify about the impact of spinal cord injuries. 
But on the surface at least, this is a great attempt by Radcliffe, HBO, and Max to shed more light on spinal cord and neck break injuries, which do change people's lives around the world for the worst, for the Gen-Zers among us. 
In 2020, Holmes launched the "Cunning Stunts" podcast with Radcliffe which features interviews with stunt performers past and present in hopes of shining a light on how risky the job is and raising awareness for their profession.
This article was written by Gary Sanchez – thanks Gaz!
Check back every day for movie news and reviews at the Last Movie Outpost