Regardless of the WGA and SAG-AFTRA strikes, actress Drew Barrymore has decided to resume her daytime show and therefore feel the wrath of her fellow professionals who are now calling her a "scab", with some picketed outside the CBS Studios in New York while filming commenced.
Barrymore explained the fourth season of the show will abide by the rules of the writer's and actors' strikes in not promoting struck work. In a statement posted to Insta, she waffled on trying to justify her selfishness and betrayal, with a word salad that makes Joe Biden and Kamala Harris sound Shakespearian.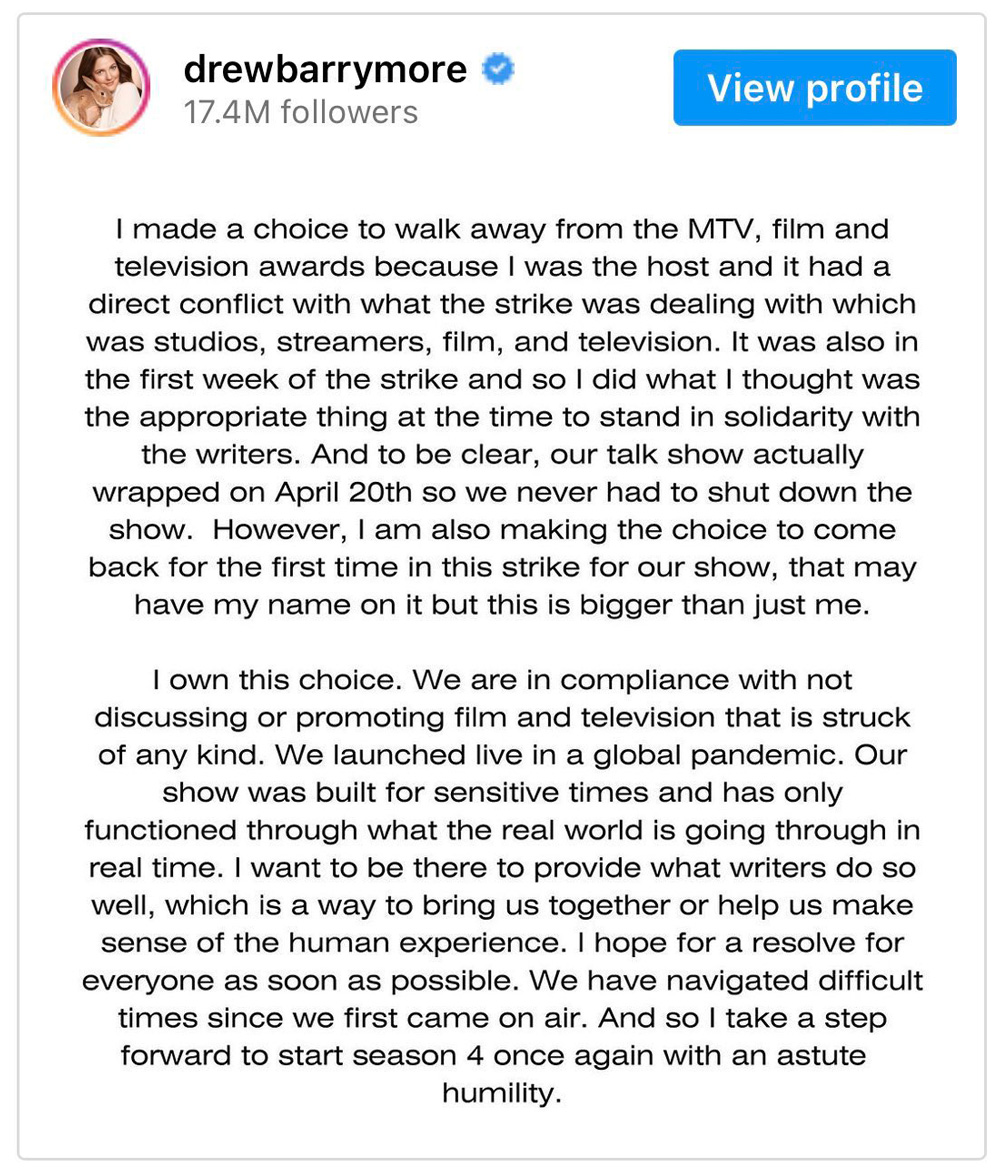 Rules Are Rules
Barrymore is not actually violating the SAG-AFTRA rules as the host of the show because Guild contracts for talk shows, game shows, variety shows, and soap operas were renewed in 2022, but the decision is leaving a bitter taste amongst her brethren. The Drew Barrymore Show does employ WGA writers, but would not use them in order to comply with WGA and SAG-AFTRA rules.
A SAG-AFTRA rep stated that Barrymore's show is produced under the Network Television Code which is a separate contract and is not struck. It is permissible to work and Barrymore's role as the host does not violate the current strike rules. Regardless, Drew is coming under some serious heat from fellow professionals. TV writer Gennefer Gross posted:
"Drew Barrymore has always been someone who recognized her privilege and aimed to evolve, so I hope she will reconsider this hasty decision intended to pay her crew because it weakens both unions to openly endorse scabbing."
Comic and writer Adam Conover wrote:
"This is incredibly disappointing. Drew Barrymore's show employs WGA writers who are currently on strike. She is choosing to go back on the air without them, and forcing her guests to cross a picket line. Drew: This harms your writers and all union workers. Please reconsider."
And TV personality Felicia Day scorned:
"Sooo who is writing her opening monologue and literally everything else on this show when it starts up again next week? Scab writers?! Ughhhh gross Drew Barrymore. Gross."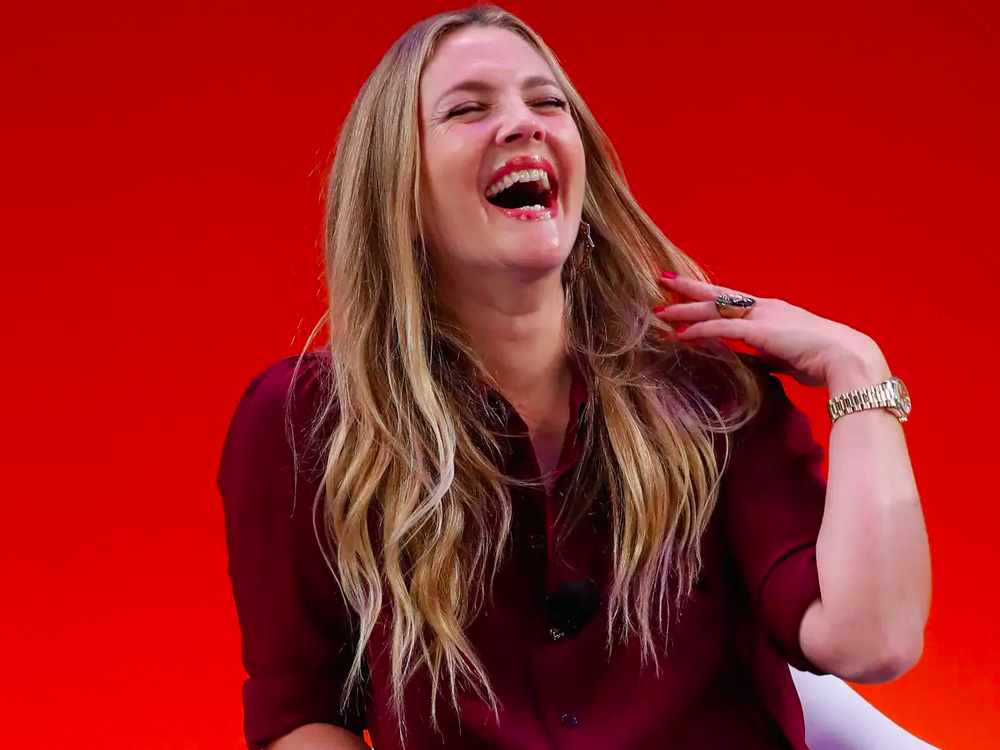 Get Out!
In another glorious own goal, two college students with tickets who were invited into the recording were actually kicked out for wearing WGA strike buttons. They told Deadline they were kicked out when security officers spotted them. They explained that they offered to take them off but a security officer told them that they had already talked to somebody above him and: "You're out.". You can see the interview below:
As expected, this is already starting to open the doors for other celebrities with no morals (are there any anyway?) as the Jennifer Hudson Show is now set to resume filming. CBS' panel show The Talk and something called Sherri, hosted by Sherri Shepherd, are returning to production in the coming weeks
So you see, these "celebrities" don't care about fair deals or equal pay like they bleat on about. Barrymore is worth $125m and Hudson $30m, so they're not doing this to put food on the table, they're doing this to massage their gigantic egos and if that means abandoning their fellow colleagues that they claimed solidarity with to do it, then so what?
Last Movie Outpost reached out to various celebrities for their take on Barrymore's actions and so far only one has had the guts to tell it as it is. The Joker very kindly called us up and had this to say:
You see, their morals, their code, it's a bad joke. Dropped at the first sign of trouble. They're only as good as the world allows them to be. I'll show you. When the chips are down, these… these civilized people, they'll eat each other.
Love that Joker.