Anne Hathaway dons a blonde wig and looks hotter than the sun in the first trailer for Eileen, which also stars Thomasin McKenzie (Jojo Rabbit, and Last Night In Soho). Eileen is described as a noir physiological thriller set in the bitter Massachusetts winter of 1964.
Directed by William Oldroyd, the movie is based on the 2015 novel of the same name, which was written by Ottessa Moshfegh, who also co-wrote its script alongside her husband, Luke Goebel. The story chronicles the life of Eileen (McKenzie) a young lady working in a men's prison whose life takes an interesting turn after a psychologist called Rebecca (Hathaway) starts work at the same prison.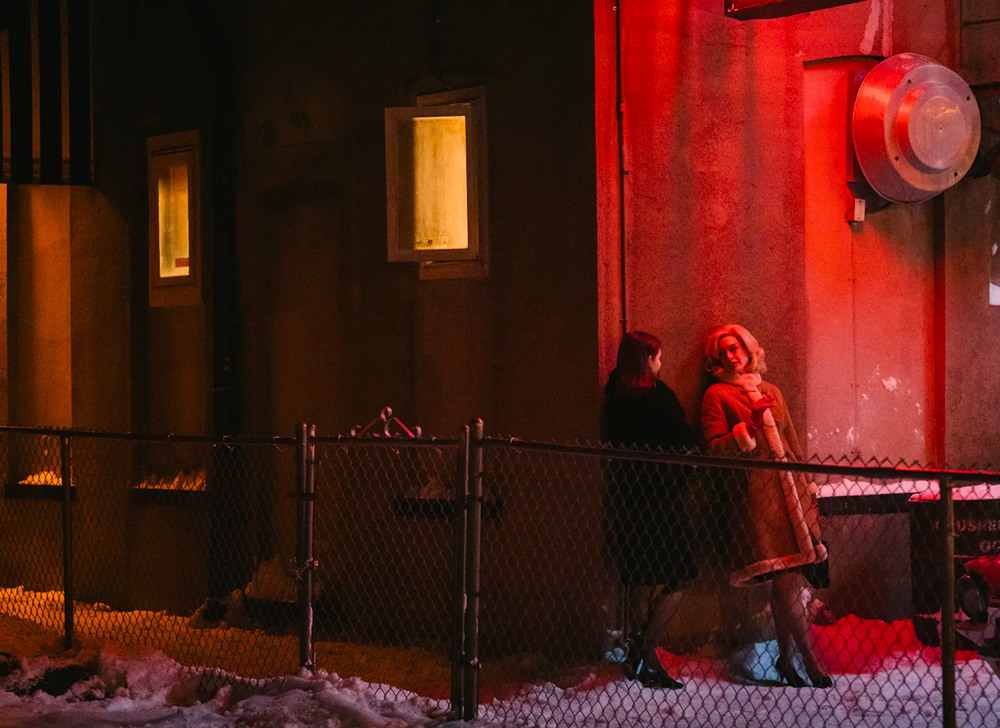 Eileen is a peculiar young woman, aloof and unfazed by the gloomy nature of her job at the local youth prison. But something in her changes the day that the new counsellor, Dr. Rebecca St. John arrives. She is instantly captivated by Rebecca's glamorous, enigmatic presence. As the two women grow closer, Eileen is inspired to explore new facets of her own personality and desires. But her metamorphosis takes a twisted turn when Rebecca reveals a dark secret which throws Eileen onto a much more sinister path.
The cast includes Shea Whigham as Eileen's father, Jim. Sam Nivola as Lee, Siobhan Fallon Hogan, Tonye Patano, Owen Teague as Randy, Jefferson White, and Peter McRobbie. The trailer seems to show a romantic relationship developing between Eileen and Rebecca but it becomes far more sinister after Rebecca reveals a dark secret. The conflict between the two seems to slowly build over the duration of the movie with one scene showing Eileen pointing a gun at Rebecca's head.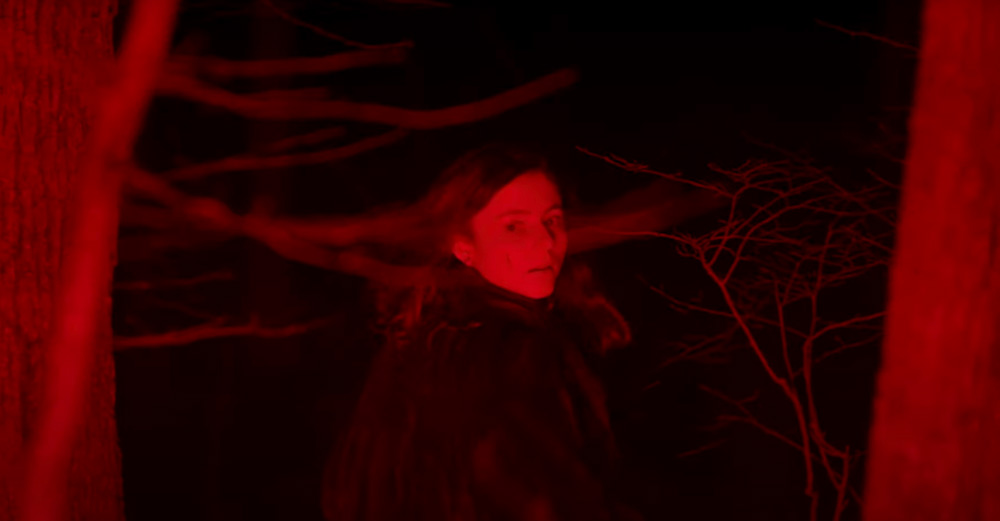 Eileen premiered during the most recent Sundance Film Festival and received widespread critical acclaim. Other outlets lucky enough to have seen the preview have also given it positive reviews, and it boasts an impressive 89% Critics Score on Rotten Tomatoes (if that's worth a damn these days). Critics praise the film's visuals, unpredictable story, and strong performances from McKenzie and Hathaway. I have to admit, I like what I see so far and will be checking it out.  Eileen has a limited release in theatres on 1st December.
---

Check back every day for movie news and reviews at the Last Movie Outpost