The results are in for Film Club Week 3, and the winner is Twelve Monkeys. We had 143 votes in total with Twelve Monkeys earning 52 of those.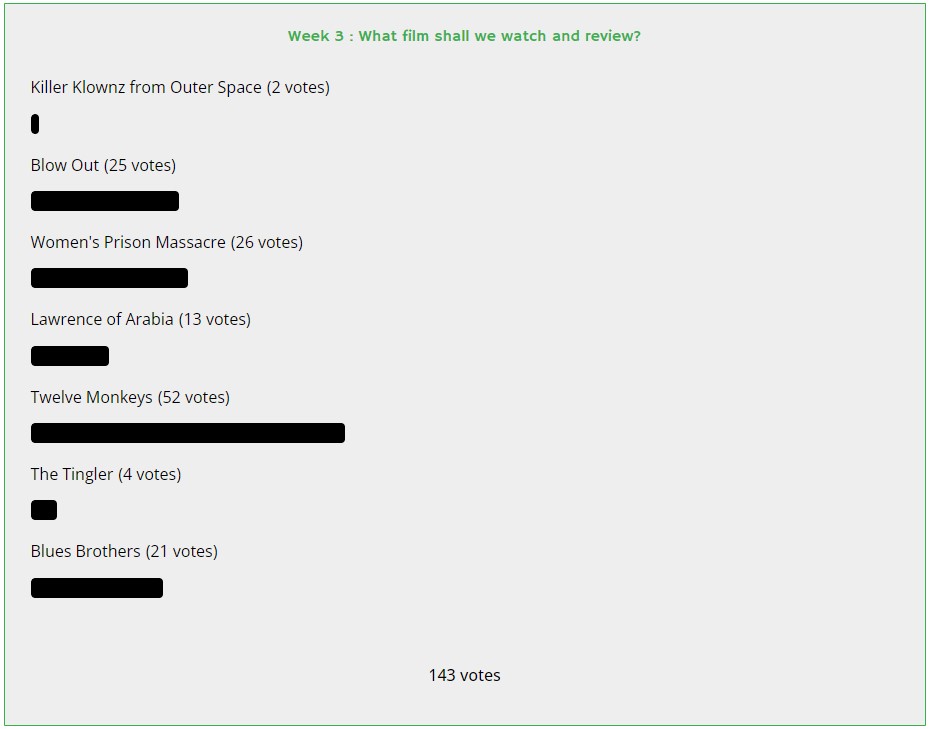 So What Happens Next?
Collaborators and Outposters have until Saturday 6th August (1pm CST / 7pm UK) to watch the movie and send me their reviews. Outposters, send your review with the subject title: Film Club:Twelve Monkeys to: contactus@lastmovieoutpost.com
I'll then combine all the reviews into one glorious article for you all to read on Sunday morning.
We'll discuss the movie in more depth on Sunday's Livestream.
I will also write an article on Sunday asking for your recommendations for Week 4, and we will reveal the new list of recommendations live on air.
Don't worry if you miss the stream, I'll post the list on Sunday night. Voting will start again Sunday evening and close Monday evening.
Rinse and repeat.
What Is Twelve Monkeys?
12 Monkeys is a 1995 American science fiction film directed by Terry Gilliam, inspired by Chris Marker's 1962 short film La Jetée, starring Bruce Willis, Madeleine Stowe, and Brad Pitt, with Christopher Plummer and David Morse in supporting roles. Set in a post-apocalyptic future devastated by an unknown disease, a convict (Willis) is sent back in time to investigate its origin.
The film was released to critical praise and grossed $168.8 million worldwide. Pitt was nominated for the Academy Award for Best Supporting Actor, and he won a Golden Globe Award for his performance. The film also won and was nominated for various categories at the Saturn Awards.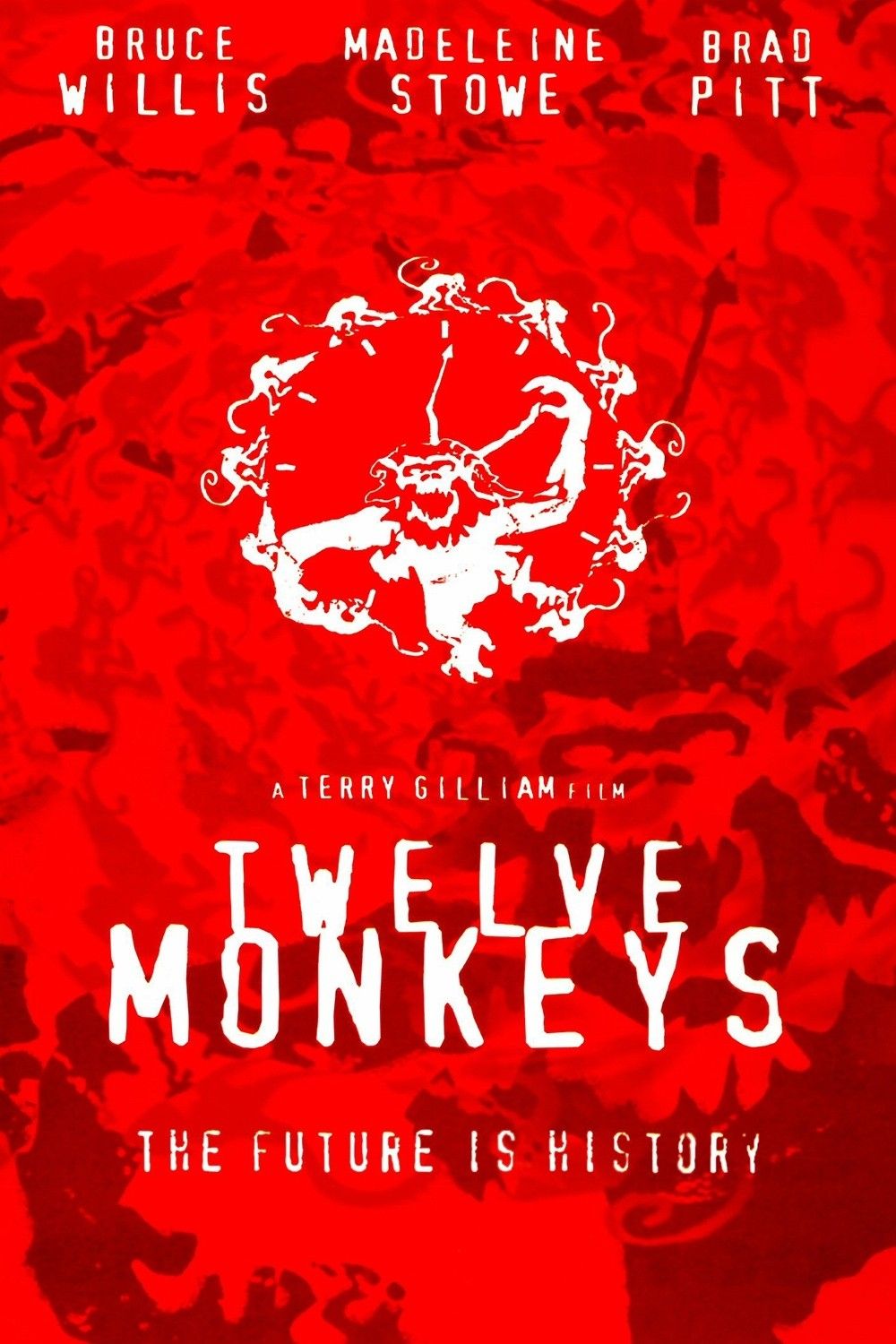 Watch And Join In
If you are unfamiliar with the movie, have a look at the trailer below. Hopefully, it's enough to make you want to watch it and join in with LMO's Film Club! I would love it if any of you sent a brief review to add to ours on Sunday.
Remember, simply send your review to: contactus@lastmovieoutpost.com with the subject title: Film Club: Twelve Monkeys.
Check back every day for movie news and reviews at the Last Movie Outpost