The results are in for Film Club Week 4, and the winner is Black Sea. We had 95 votes in total with Black Sea earning 32 of those! Bravo to Pulverizor who recommended it. I've never seen it so I'm looking forward to this.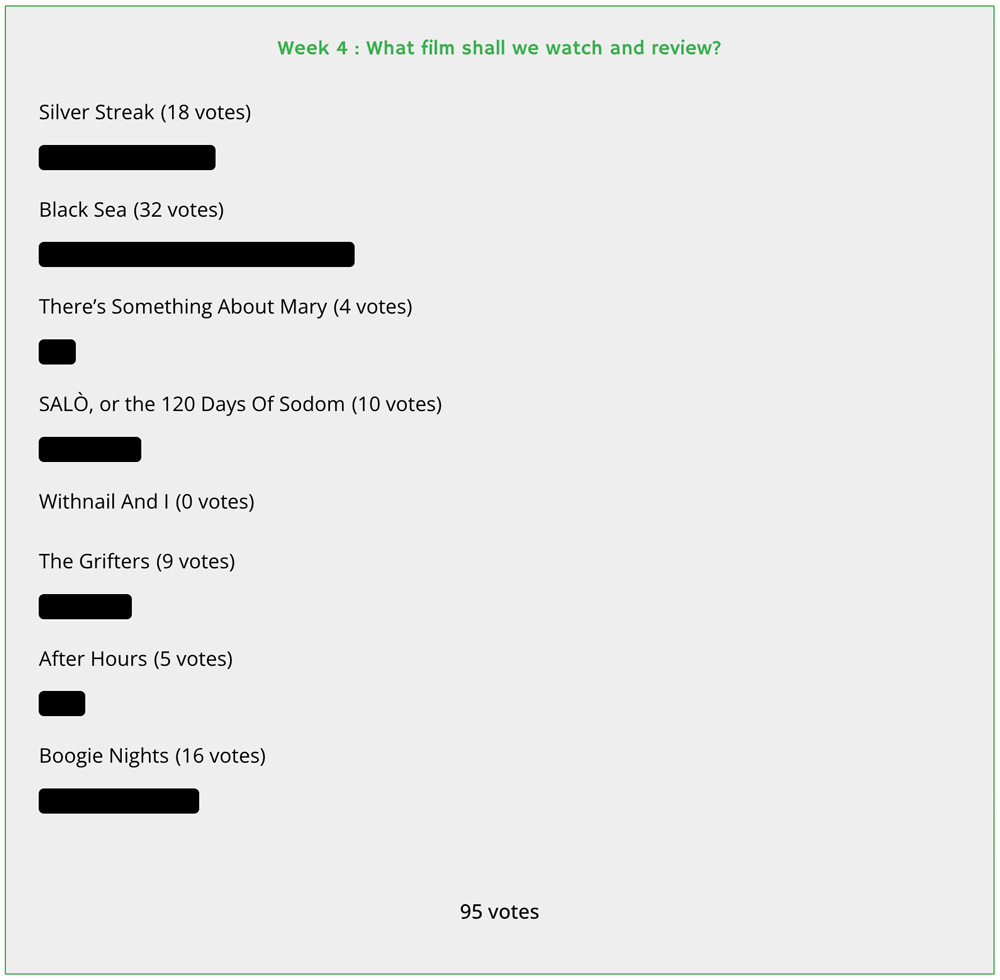 What Is Black Sea?
Black Sea is a 2014 submarine disaster thriller film directed by Kevin Macdonald, written by Dennis Kelly, and starring Jude Law, Scoot McNairy, Ben Mendelsohn, and David Threlfall.
The film centers on a rogue submarine captain (two-time Academy Award nominee Jude Law) who pulls together a misfit crew to go goes on a rogue mission to find a Nazi U-boat filled with gold that was sunk in the Black Sea. As greed and desperation take control onboard their claustrophobic vessel, the increasing uncertainty of the mission causes the men to turn on each other to fight for their own survival.
Watch And Join In
If you are unfamiliar with the movie, have a look at the trailer below. Hopefully, it's enough to make you want to watch it and join in with LMO's Film Club! I would love it if any of you sent a brief review to add to ours on Sunday.
Remember, simply send your review to: contactus@lastmovieoutpost.com with the subject title: Film Club: Black Sea
So What Happens Next?
Collaborators and Outposters have until Saturday 12th August (1pm CST / 7pm UK) to watch the movie and send me their reviews. Outposters, send your review with the subject title: Film Club:Black Sea to: contactus@lastmovieoutpost.com
I'll then combine all the reviews into one glorious article for you all to read on Sunday morning.
We'll discuss the movie in more depth on Sunday's Livestream.
I will also write an article on Sunday asking for your recommendations for Week 5, and we will reveal the new list of recommendations live on air.
Don't worry if you miss the stream, I'll post the list on Sunday night. Voting will start again Sunday evening and close Monday evening.
Rinse and repeat.
Film Club: Week 5 – Outposter Edition
Next week we are going to do a Special edition of Film Club where ALL the recommendations will be from Outposters only – no collaborators! So you can either add your recommendations below or wait until Sunday when we post the reviews for Black Sea.
We'll limit the final list to ten otherwise it'll get way out of hand, so make sure your recommendation is an absolute corker!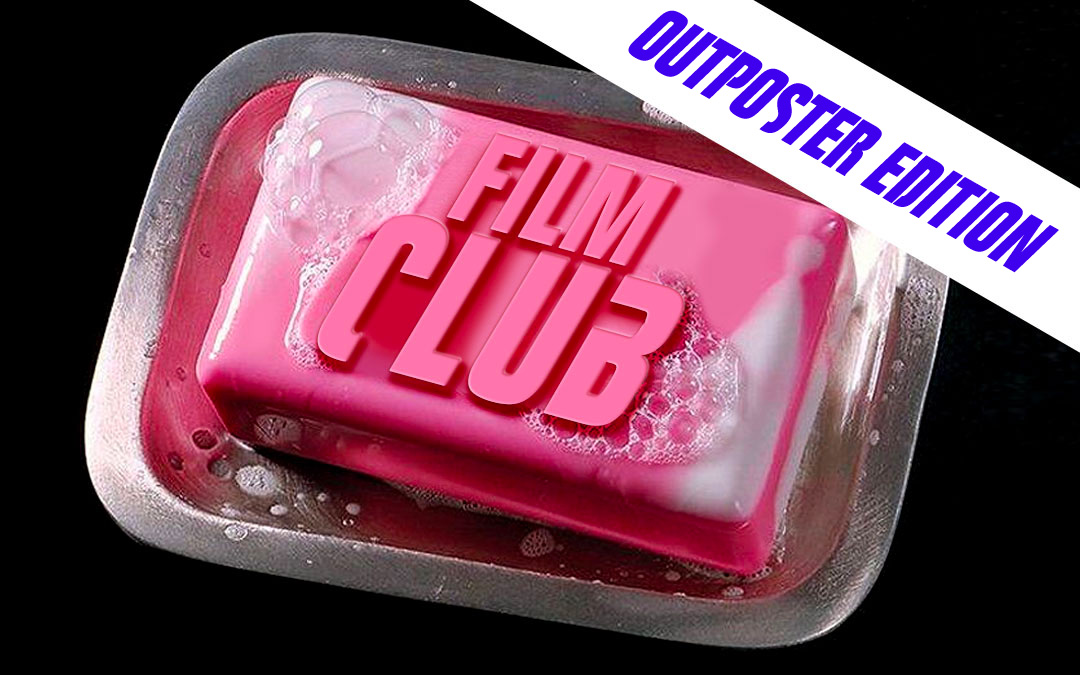 Check back every day for movie news and reviews at the Last Movie Outpost