Hello Outposters. The results are in for Film Club Week 8; the winner is Damnation Alley – a big shout out to Outposter On The Road with Andy Dufresne for recommending it!
This week we had 95 votes, with Damnation Alley earning 16 of those, Invasion Of The Body Snatchers hot on its heels with 13 votes, and joint third place with 10 votes each were Hard Eight and  Ex Machina respectively.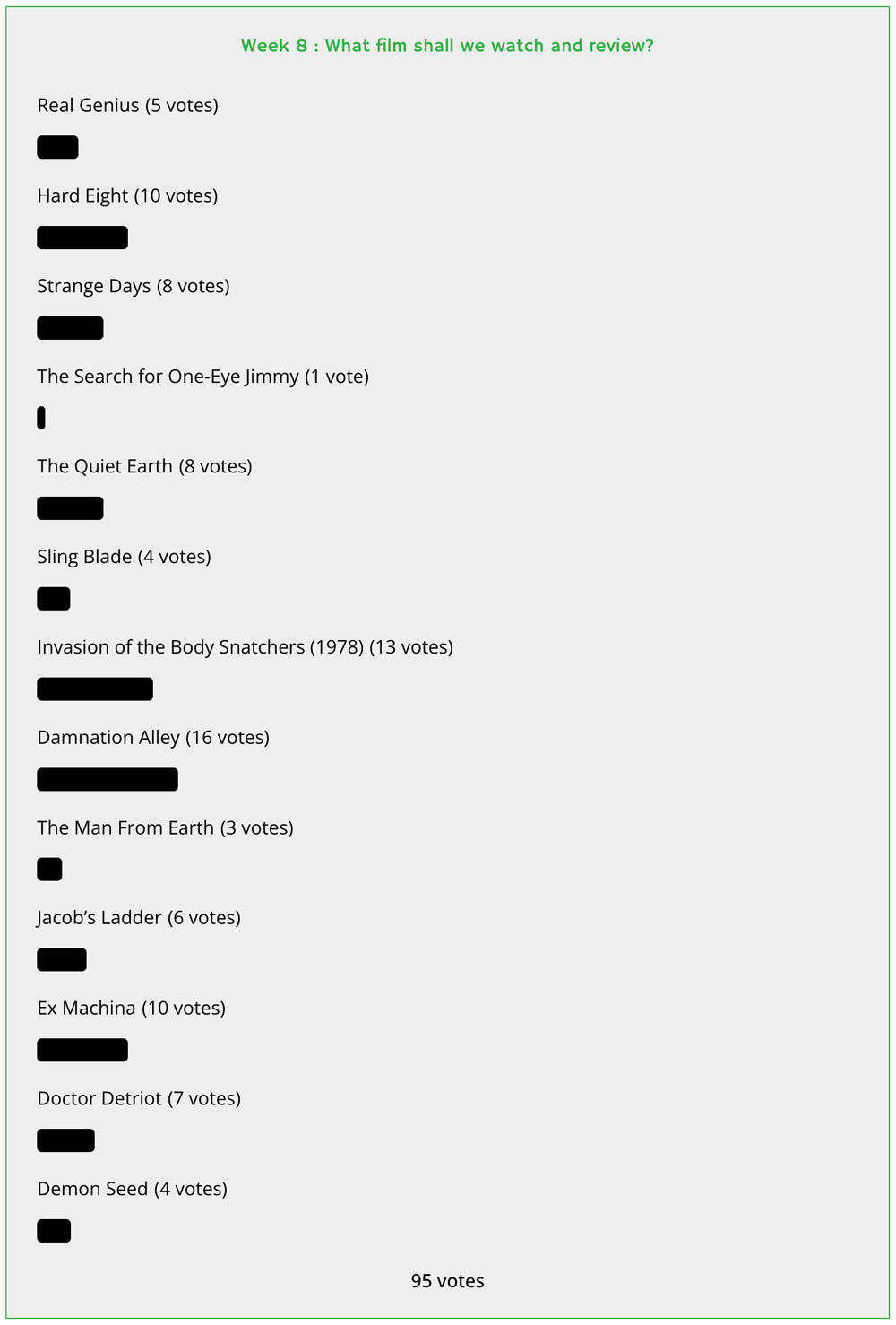 What is Damnation Alley?
Damnation Alley is a 1977 movie starring George Peppard, Jan-Michael Vincent, Jackie Earle Haley, and Paul Winfield. Knocked off its axis in World War III, the Earth is in meteorological chaos. A group of survivors must cross the desert while freak storms and giant, mutated killer insects prey on them.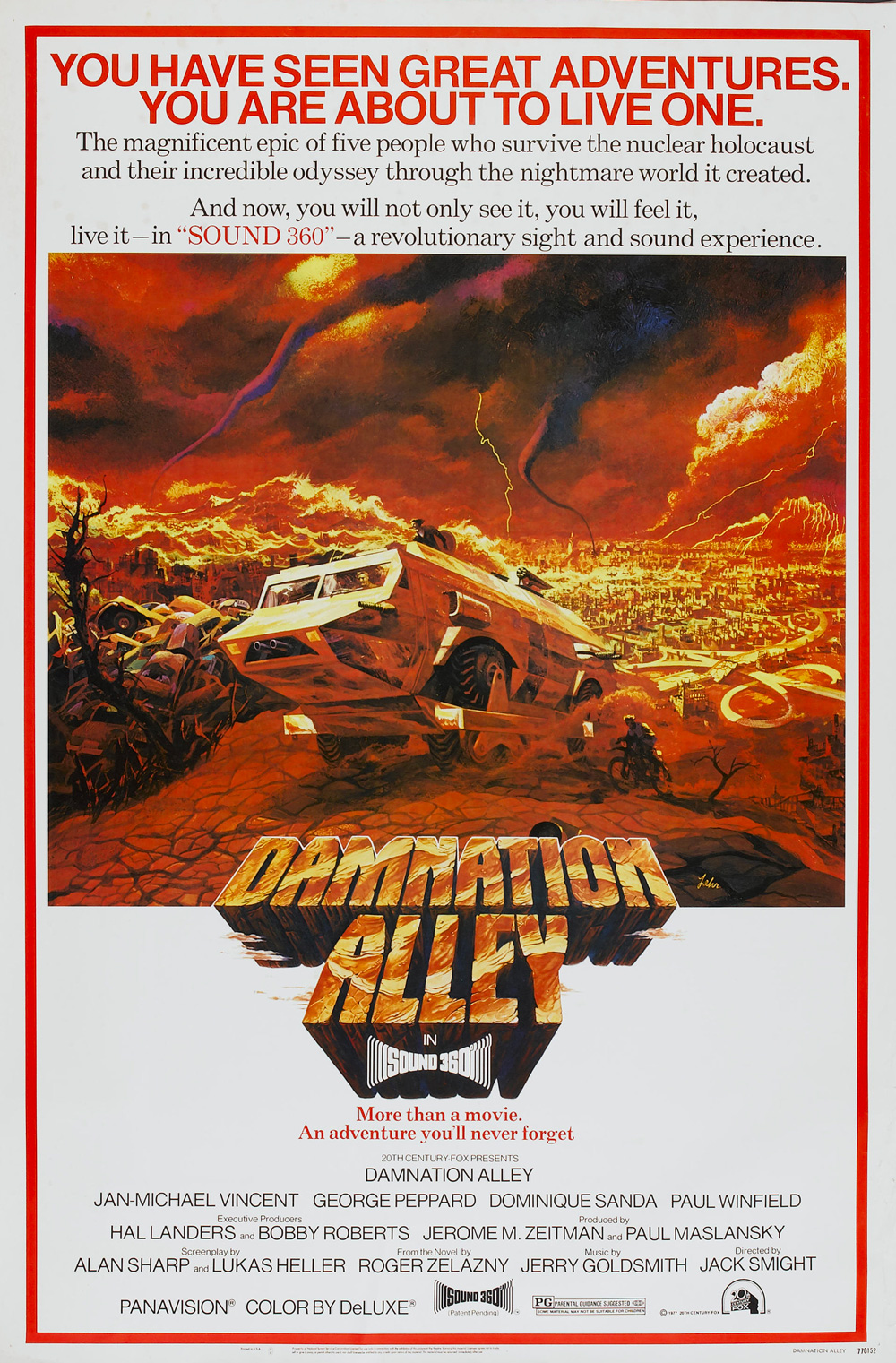 Get Your Review Published!
Everyone has until Saturday 16th September to watch the movie and we'll post our reviews on Sunday as well as discuss the movie on the Livestream. We'd love it if you watch it too and send us your own review to publish on the site. Simply send your review to: contactus@lastmovieoutpost.com with the subject title: Film Club: Damnation Alley.
Enjoy the movie, it looks mental, and thanks for being part Film Club!
Check back every day for movie news and reviews at the Last Movie Outpost