The results are in for our first-ever Film club, and the winner is Cool Hand Luke. We had 95 votes in total will Cool Hand Luke earning 31 of those.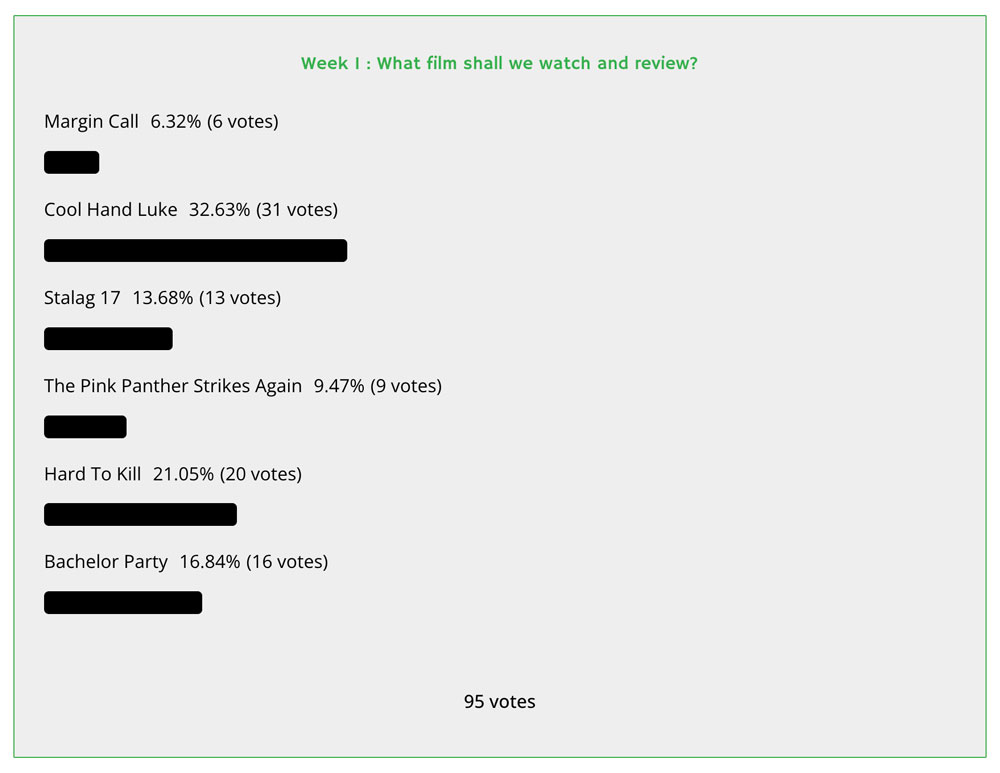 So what happens next?
Collaborators and Outposters have until Saturday 22nd July (7pm UK, 1pm CST) to watch the movie and send me their reviews. Outposters, send your review with the subject title: Film Club: Cool Hand Luke to: contactus@lastmovieoutpost.com
I'll then combine all the reviews into one glorious article for you all to read on Sunday morning.
We'll discuss the movie in more depth on Sunday's Livestream.
I will also write an article on Sunday asking for your recommendations for Week 2, and we will reveal the new list of recommendations live on air.
Don't worry if you miss the stream, I'll post the list on Sunday night. Voting will start again Sunday evening and close Monday evening.
Rinse and repeat.

What Is Cool Hand Luke?
For those of you that are unfamiliar with Cool Hand Luke, the film was arguably Paul Newman's breakout role. Made in 1967 it tells the story of petty criminal Luke Jackson (Paul Newman) who is sentenced to two years in a Florida prison farm.
However, he doesn't play by the rules of either the sadistic warden (Strother Martin) or the yard's resident heavy, Dragline (George Kennedy), who ends up admiring the new guy's unbreakable will. Luke's bravado, even in the face of repeated stints in the prison's dreaded solitary confinement cell, "the box," makes him a rebel hero to his fellow convicts and a thorn in the side of the prison officers.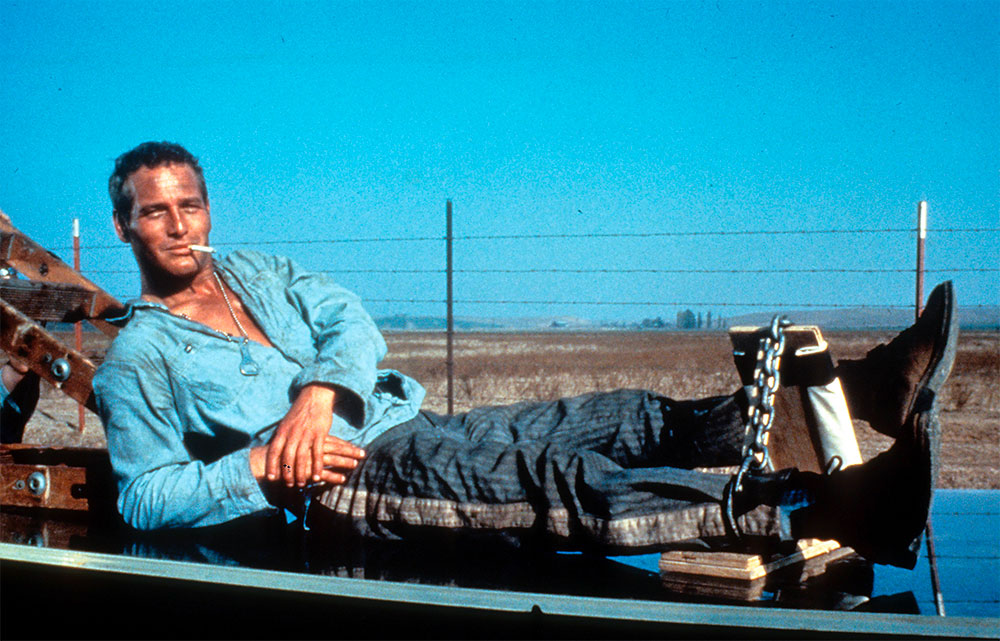 Accolades
The film was made for just $3m (small change by today's comparisons) and grossed over $16m at the box office which is the equivalent of $144m in today's money. George Kennedy won an Oscar for Best Supporting Actor and for AFI's 100 Years…100 Heroes & Villains rated Luke the 30th greatest hero in American cinema.
If you are unfamiliar with the movie, have a look at the trailer below. Hopefully, it's enough to make you want to watch it and join in LMO's Film Club!
Check back every day for movie news and reviews at the Last Movie Outpost