Frasier is back and we have our first trailer from Paramount+ which looks like the show hasn't missed a beat since it last aired in 2004.
We see Frasier having a cold brew in exchange for a glass of his favourite fermented grape, and he's accompanied by British national treasure, Rodney (Nicholas Lyndhurst) from arguably the greatest UK comedy of all time, Only Fools And Horses.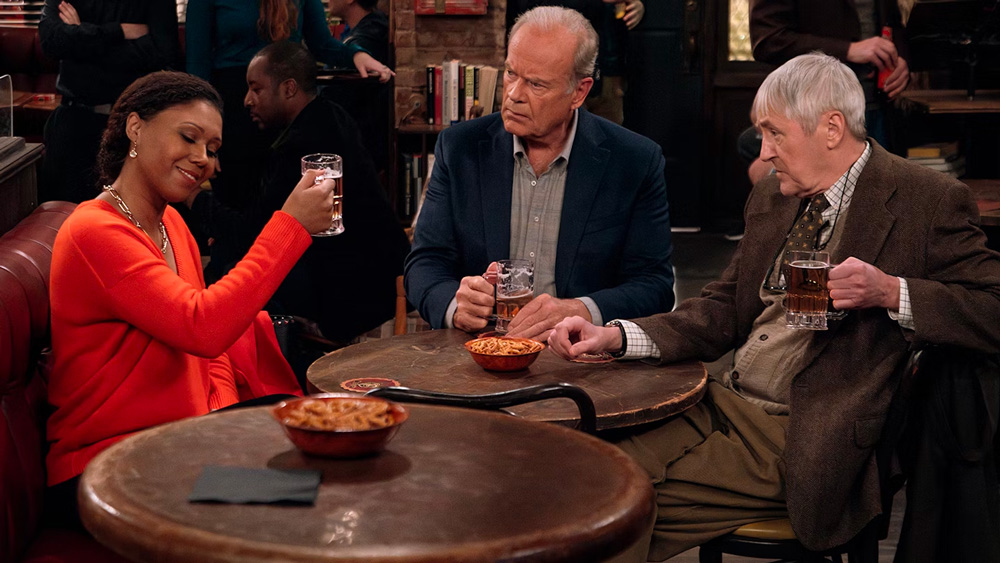 Frasier moves back to Boston (the hometown of Cheers, where he first appeared) to become closer to his son Freddy. Hopefully being back in Boston we'll get some cameos from the Cheers cast, and wouldn't it be great if he actually revisited the bar and we still see Norm and Cliff sitting at the bar?! One can only hope.
David Hyde Pierce, who played Frasier's brother, Niles, is not returning to the reboot. Neither is Daphne, played by Jane Leeves. We will get guest-star returns from Lilith (Bebe Neuwirth) and Roz (Peri Gilpin). Sadly Frasier's father Martin, played by John Mahoney won't be returning, having passed away back in 2018.
Once upon a time, Frasier was the most Emmy-winning series of all time with 37 wins, but that record was beaten by Game of Thrones in 2016. However, it still holds the record for most wins by a comedy series.
The new season of Frasier arrives on Paramount+ on 13th October with two episodes airing to start the 10-episode run. I hope this is faithful to the original and hasn't been "wokeified" for modern audiences.
Check back every day for movie news and reviews at the Last Movie Outpost