We all loved the Garbage Pail Kids back in the 1980s and we all remember the less-than-great movie that pretty much put an end to their short run of infamy. Well, it is time to rejoice you old bastards, because David Gordon Green says the animated series he was developing with Danny McBride and Josh Bycel is not dead yet!
Garbage Pail Kids was created in 1985 by baseball card giant Topps, they were a parody of the Cabbage Patch Kids dolls, which featured outrageous and often gross versions of the Cabbages. They became a pop culture phenomenon with Topps still developing packs annually!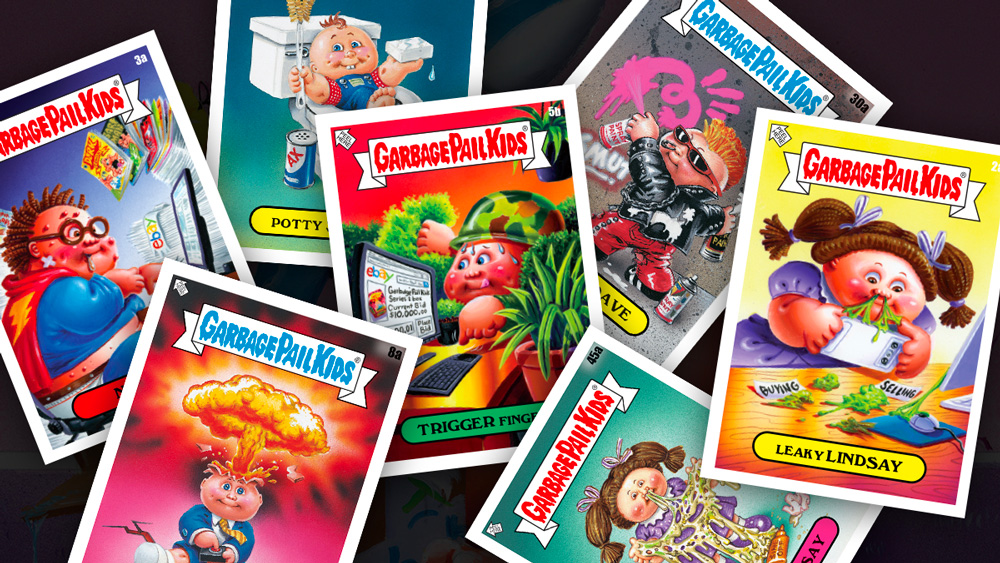 21st Century Garbage
David Gordon Green who is drumming up publicity for his Exorcist sequel, Exorcist: Believer recently sat down with Josh Horowitz on his podcast, Happy Sad Confused when talk of Garbage Pail Kids was given the Barfin' Barbara treatment and brought up:
"Right now, McBride and I are trying to do an animated series on the Garbage Pail Kids, if you ever had those cards, so we're working on that and we've got some pretty cool ways we can make a naughty animated show, we'll see if they'll have us on that one."
So it seems the Garbage Pail Kids animated series hasn't been given the full green light just yet, but it's encouraging to know it's still being worked on. However, it was said back in 2021 that the series will be family-friendly and appeal to audiences of all ages. I hope they've changed their tune on this and give us something more adult-focused. Let's be honest, it's only the children of the 80s that will have an interest in this, but then again, there is a lot of merch money to coin in so you can understand their "all ages" approach.
There was actually an animated TV series in 1987 but it was never aired in the U.S. as a result of its controversial themes. I've never even heard of this is a revelation to me and I actually found the series on YouTube and oh my days it's so bad that it makes the movie look Oscar-worthy.
30 Years On
It was way back in 1985 that Garbage Pail Kids hit the scene and whilst doing a little bit of research for this article, I came across a Where Are They Now series. Basically, some clever geniuses created an update on the Garbage Pail Kids with a 30-year anniversary photoshoot. It's some really great work and I've posted a snippet below but I urge you to check out the full set here: Where Are They Now.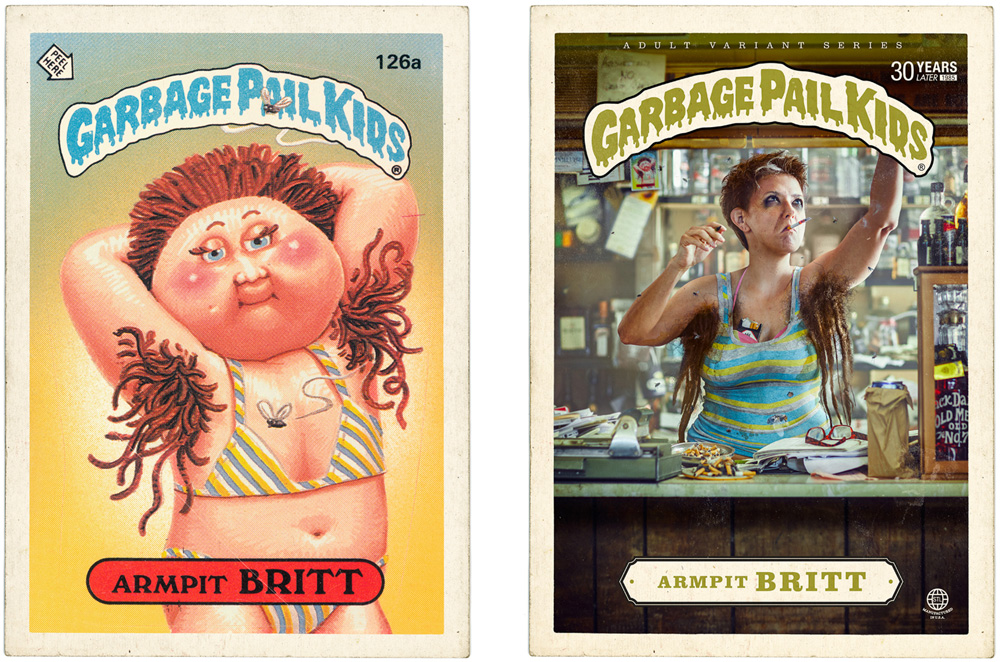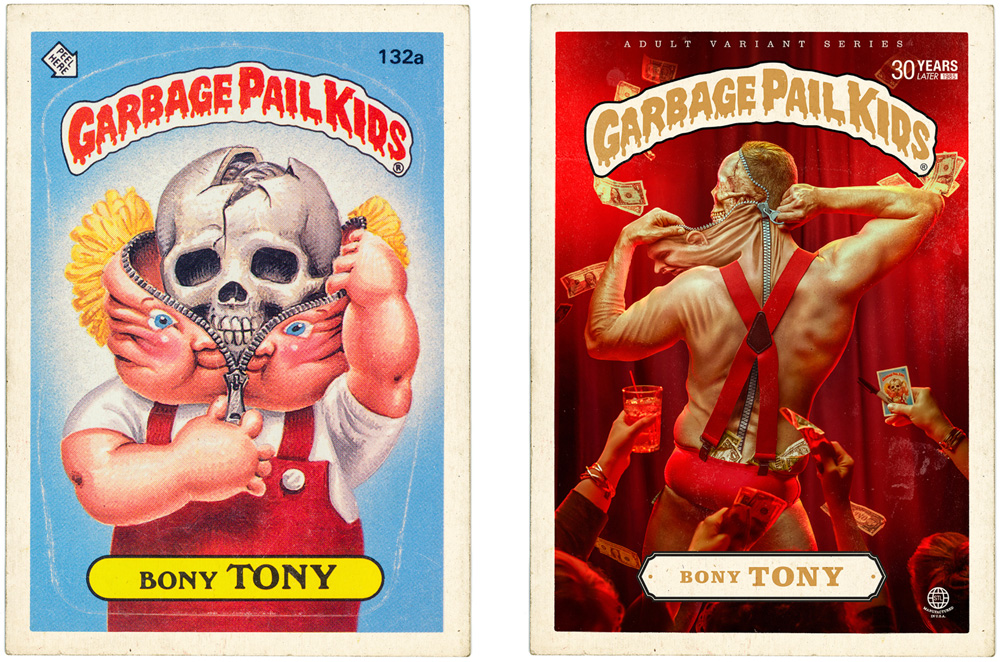 Personally, I'd love to have a series of them as they are now and coping as adults like the cards above. Maybe we could even get them as parents, dealing with their own kids. That'll give us the best of both worlds – the original characters for us, and a new generation for the studio to milk money out of. Regardless, let's hope that if this series does eventually make our screens, it will be far removed from what we got back in 1987.