Amazon Prime Video has finally released a trailer for the second season of Invincible and it's pretty subdued, to be honest. I wanted more blood and guts and everything that made the first season so unexpectedly awesome! Well, unexpectedly for me anyway as I'd never heard of it before.
In addition to Invincible S2, Prime has also released a one-off standalone episode called Invincible Atom Eve, which, as you have probably guessed is centered on Atom Eve. I watched it at the weekend and it was a good addition to this franchise. A little slow but it picks up nicely for the third act.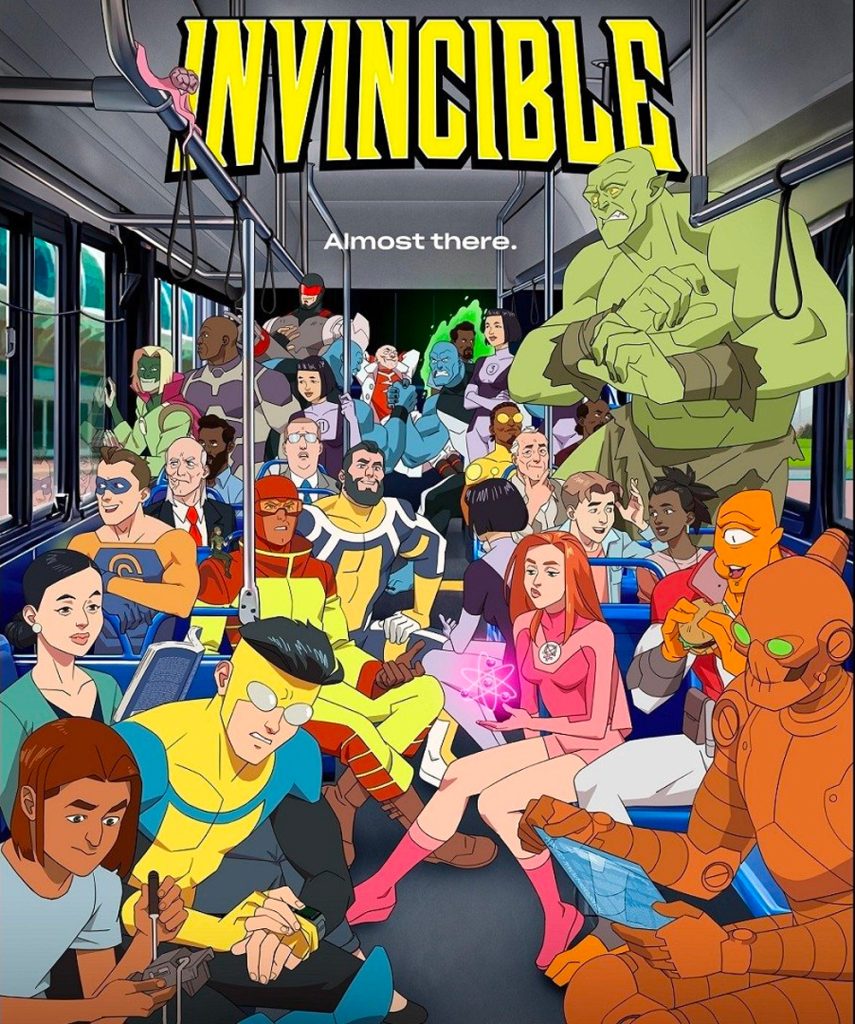 What We Know
Amazon is bringing in some big guns for Invincible's second season with the likes of Peter Cullen, Cliff Curtis, Calista Flockhart, Scoot McNairy, and Lea Thompson to name but a few. These will join the familiar voices of Steven Yeun, J.K. Simmons, Zazie Beetz, Walton Goggins, Zachary Quinto, Seth Rogen, Mahershala Ali, and some prick called Mark Hamill.
Season two will pick up immediately where season one left off all the way back in 2021 and is set to release on 3rd November 2023. However, for some mental reason, season two is split into two parts. The first half – which is only four episodes will be shown every week, while the second half premieres sometime in early 2024, and will also consist of four episodes.
Check out the teasers for both Invincible and Invincible Atom Eve below.
Check back every day for movie news and reviews at the Last Movie Outpost