Increasingly, that Cannes premiere weeks before the release of Indiana Jones And The Dial Of Destiny looks like a bad idea. It gave time for all sorts of leaks and spoilers to creep out plus for a number of decidedly mixed reviews to be analyzed and shared. Now it is D-Day. The movie is out next Friday, and it has work to do.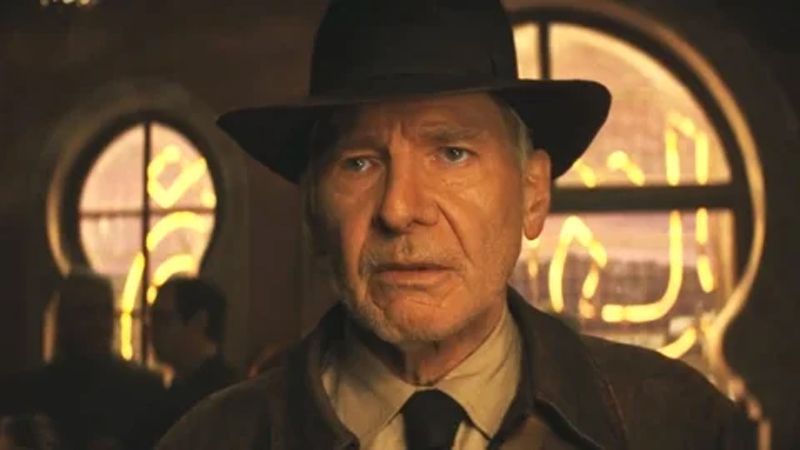 Its current 62% on Rotten Tomatoes sits behind Indiana Jones and The Kingdom of the Crystal Skull at 77%. A review we randomly plucked off the internet, from Film Stories, had this to say:
It is estimated to have cost something north of $250m to make and it struggles to come up with anything amounting to an iconic shot or scene. It's relentlessly… okay – or, worse, continually hits the level of 'it'll do'.
Meanwhile, the reliable barometer that is Empire magazine gave it 4 out of 5, saying:
Indy's final date with destiny has a barmy finale that might divide audiences — but if you join him for the ride, it feels like a fitting goodbye to cinema's favourite grave-robber.
Now director James Mangold has come out swinging and addressed some of these negative reviews head-on in an interview with Variety:
"When you're in franchise land, it's very hard for critical thinkers to overlook what I'm sure their editors want, which is this business prism of how does it rate to the other ones? I always thought if I were second or third best to one of the greatest films of all time, I'd be good. I mean, it all vaporizes later. Either the movie will live or it won't."
Tracking figures for the film forecast a $60-70 million take over the June 30th-July 2nd weekend, which puts it on a par with past movies like Mission: Impossible – Fallout and ahead of other big releases this summer. Indiana Jones and the Dial Of Destiny opens on June 30th and then we will see what James Mangold has managed to craft under the gaze of Lucasfilm.