The first trailer for Michael Mann's Ferrari is out and it looks as slick and as stylish as you would expect. The biopic was written by Troy Kennedy Martin about the Italian founder of the car manufacturer Ferrari and is based on the 1991 biography Enzo Ferrari: The Man and the Machine by motorsport journalist Brock Yates.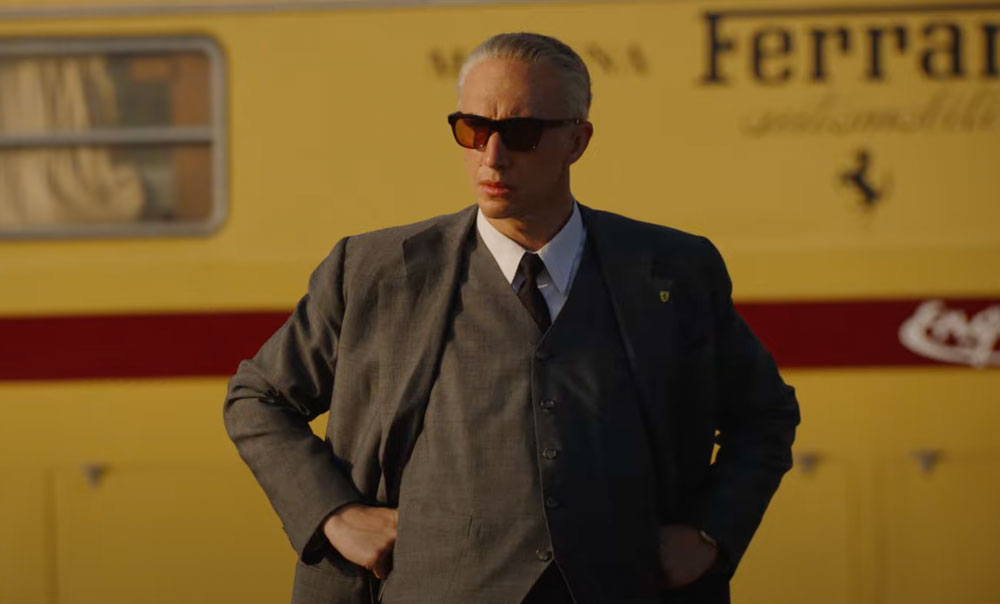 A lot of focus on Ferrari will be set in the summer of 1957 during which Enzo Ferraro tried to manage his struggling business, alongside the death of his son and the repercussions of his affair with another woman, with whom he had another son.
1957 proved to be a very difficult year for Ferrari as it was also the time of the infamous Mille Miglia race during which a racecar driven by Alfonso de Portago blew a tire and he and nine spectators died in a crash. Ferrari himself and the tire manufacturer were charged with manslaughter.
Adam Driver stars as Enzo Ferrari with the ageless Penélope Cruz as his wife Laura Ferrari. The impressive cast also includes Gabriel Leone (as the aforementioned de Portago), Shailene Woodley, Sarah Gadon, Jack O'Connell, and Patrick Dempsey.
Ferrari is released in the US on Jesus' birthday and on Boxing Day (that's 26th December to my American brethren) in the UK.
Check back every day for movie news and reviews at the Last Movie Outpost