A24 has released the first trailer for Steve McQueen's Occupied City, a four-hour documentary that bridges the past Nazi-era Amsterdam with present-day extremism. McQueen, most famous for 12 Years a Slave, made the documentary after being inspired by a book by his wife, Dutch filmmaker Bianca Stigter.
Here's the official synopsis:
The past collides with our precarious present in Occupied City, informed by the book Atlas of an Occupied City (Amsterdam 1940-1945) written by Bianca Stigter.
Past, Present And Future
The Occupied City trailer weaves modern-day Amsterdam (McQueen's adopted city) with shots of locals being friendly, exercising, dancing, same-sex marriages, mixed-race relationships, and the general everyday lives of the Dutch. These idyllic visuals are overlaid by narrator Melanie Hyam recalling the city's Nazi occupation and the Jewish resident's subsequent persecution and resistance in the early 1940s.
The trailer also features present-day police in Amsterdam enforcing COVID lockdowns. We see them parading through the streets on horseback, flying above in helicopters, and driving armored trucks with water cannons to disperse crowds who were peacefully protesting.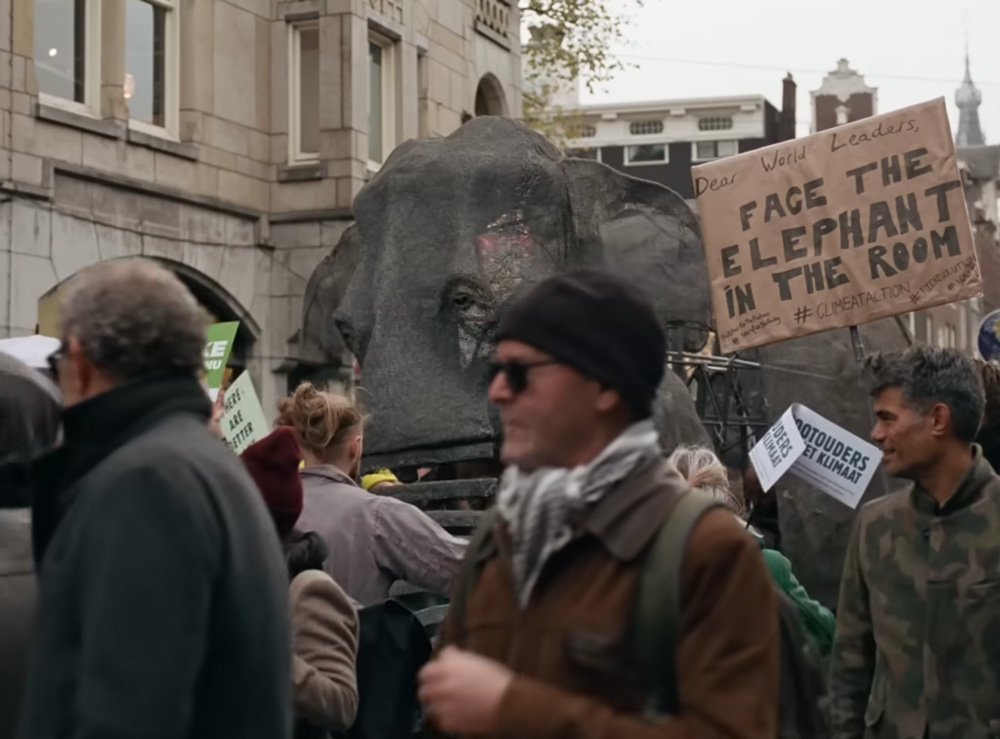 As McQueen tells Indiewire, the story of the two time periods came naturally to the project:
"With the rise of the far-right being very vocal and given an actual platform, it's being legitimized. I think when you get the images of what's happening now and the actual stories of the past and put them together, it makes us question everything."
Occupied City is released in the US on Jesus' birthday. Go figure.
Check back every day for movie news and reviews at the Last Movie Outpost