Paramount+ has released a trailer (along with a teaser trailer for the trailer before the trailer starts) for Pet Sematary: Bloodlines which is a prequel to 1989's (or is it the 2019 remake?) Pet Sematary, both of which are based on Stephen "TDS" King's classic 1983 novel of the same name.
Pet Sematary: Bloodlines tells the backstory of Jud Crandall who was played by Herman Munster aka Fred Gwynne back in 89, and will go into unnecessary detail as to why Jud came to the conclusion that sometimes dead is better.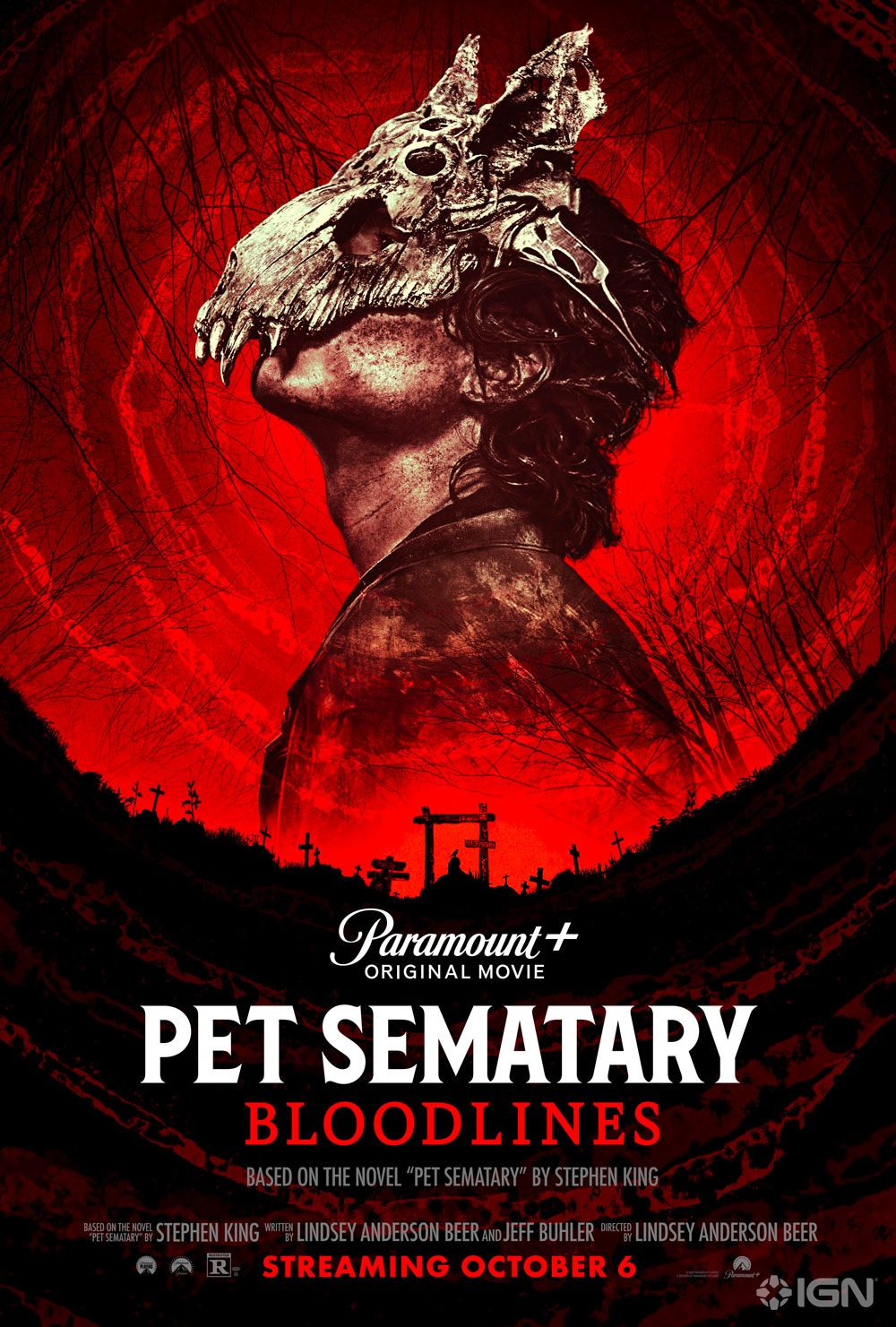 The movie's synopsis is:
"In 1969, a young Jud Crandall has dreams of leaving his hometown of Ludlow, Maine, behind, but soon discovers sinister secrets buried within and is forced to confront a dark family history that will forever keep him connected to Ludlow. Banding together, Jud and his childhood friends must fight an ancient evil that has gripped Ludlow since its founding, and once unearthed has the power to destroy everything in its path."
The movie is directed by Lindsey Anderson Beer and stars Fox Mulder, Elliot from E.T., and Jackie Brown, and debuts on 6th October exclusively on Paramount+ in the U.S., Canada, Latin America, and Brazil. For some unknown reason, those of us deemed lesser beings who live in what is called the international markets get it a day later.
Sometimes, not doing prequels is better.
Check back every day for movie news and reviews at the Last Movie Outpost