The combined writers and actors strike, the first time they have been together on picket lines since the 1960s, continues to develop into the perfect storm for Hollywood. There is no sign of movement from either side, with the writer's strike into month three, and the actors about to start their third week.
Many commentators and analysts have mentioned September as the point of no return for these strikes. If they drag on past that month, then the entire industry is then in serious trouble. Well, bad news everyone! Duncan Crabtree-Ireland, the SAG-AFTRA national executive director and chief negotiator, has given an interview to The Sydney Morning Herald stating that the actor's strike could stretch well into next year.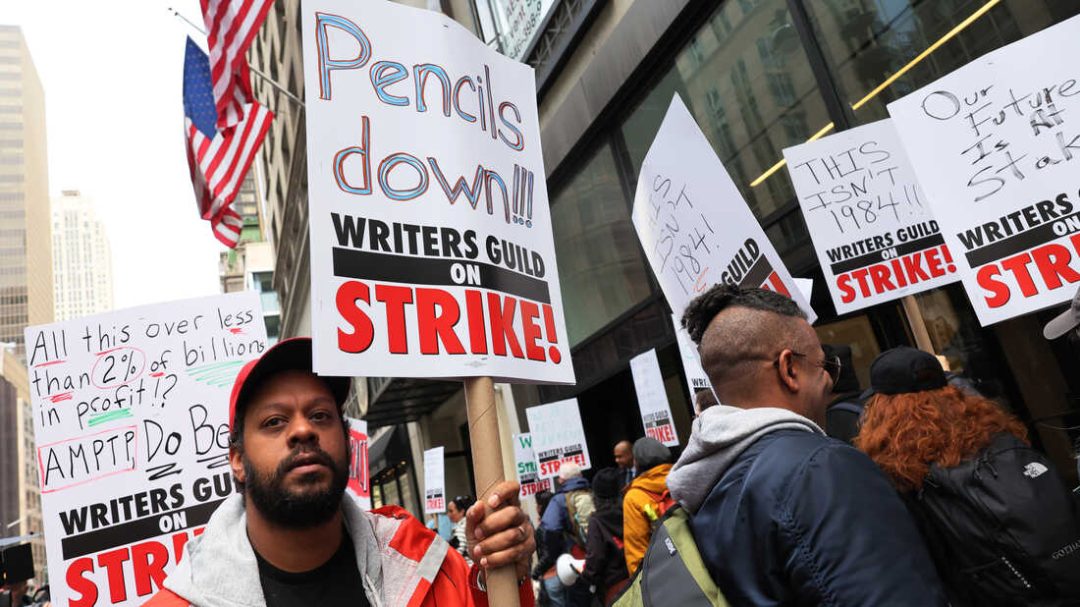 The big issue here is a disastrous summer for many studios coming on the back of lean COVID years, and movies simply being way too expensive now. Movie theaters themselves have barely recovered, and now everyone is staring at a big content drought. Usually, as the summer promotional rounds start to fade, the industry steels itself for finalizing releases for next year, and starting production on releases two years out. Terrible results in 2023 + limited product in 2024 = disaster.
In short, there may only be a seriously damaged, diminished industry to come back to if this drags on. Both sides are locked in a death spiral together.
When your average, run-of-the-mill and mid-tier superhero movie easily tips the scales at $250 million, and anything with lots of live stunts and location filming like Mission: Impossible breezes past $300 million to get it off the ground, it is clear that across the board, inflation-busting pay rises will cause studios to break into a cold sweat. They also have to find ways to control other costs or this bubble is simply going to burst. This summer studios will, limited in imagination as they are, be thinking simply one thing:
"More Barbie! More Oppenheimer!"
Those returns on circa $100 million budgets? That is what they want. However, they can't action their usual "monkey-see / monkey-do" strategy because there is nobody to write it and nobody to act in it. Crabtree-Ireland says:
"I wouldn't rule out January or February. Everyone should be working hard to make sure that doesn't happen, but the only way that doesn't happen is by finding a path to a fair deal. And we're not going to compromise on the core principles of fairness that our employees fight for.

I did send a letter to the AMPTP formally advising them of the strike but other than that, there has been no communication directly between us. Of course, there are always back channels, but that hasn't worked so far."
The AMPTP requires consensus, so one studio holding out can prevent a decision on new terms from being agreed upon and adopted. In other news, Dwayne Johnson has reportedly made a seven-figure donation to the SAG-AFTRA Foundation's Emergency Assistance Program which exists to provide actors and their families who are in urgent need with financial assistance.
Outside of this, the troubled Walt Disney Co. is reviewing its entire schedule of movies on the back of consistent failures and the prospect of continuing strikes. The planned November release of Wish is potentially on hold, along with three Searchlight titles – Poor Things starring Emma Stone, Taika Waititi's Next Goal Wins starring Michael Fassbender, and the Jonathan Majors-led Magazine Dreams.
As we reported last week, Warner Bros. is already considering delaying Dune: Part Two into 2024.
Check back every day for movie news and reviews at the Last Movie Outpost