We know that from the outside looking in, Outposters may seem like nihilistic, grumpy, and middle-aged. People who hark back to a mystical, magical time when entertainment didn't largely suck (so about pre-2017 then?) and who hate just about everything. This is not entirely true. Take Ted, for instance.
Ted, and its sequel, are wonderful comedies. Superbly silly, at times moving, laugh-out-loud funny, with cameos and catchphrases and repeatable lines galore. They lean into the ridiculous and tackle everything with a level of seemingly not giving a shit who they offend. That, my friends, is the path to enlightenment.
So we are actually cautiously optimistic about a Ted prequel series. We will find out if that optimism is misplaced fairly soon as Peacock has announced a January 11th premiere date for all seven episodes.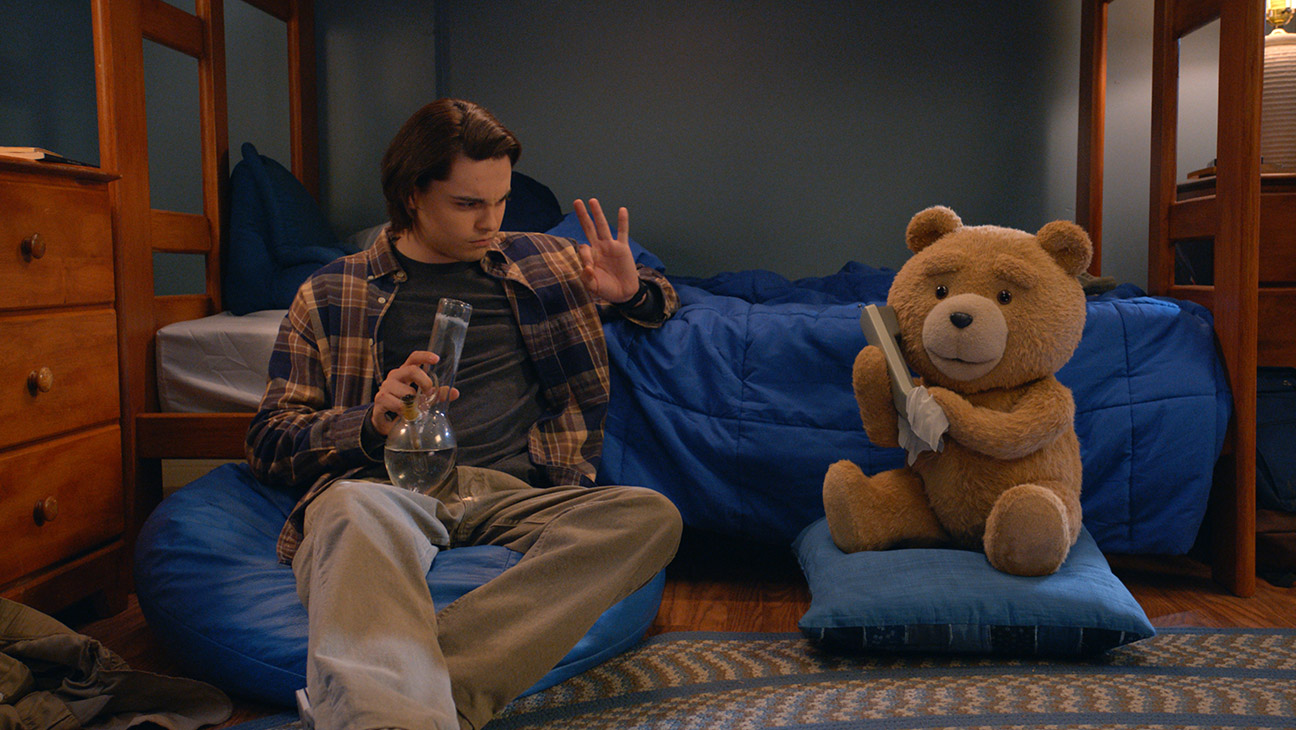 The prequel series is set in 1993 and Ted (Seth MacFarlane) is living back home in Framingham, Massachusetts, with his best friend, 16-year-old John Bennett (Max Burkholder), along with John's parents, Matty and Susan (Scott Grimes and Alanna Ubach), and his cousin Blaire (Giorgia Whigham).
Ted may be a lousy influence on John, but at the end of the day, he's a loyal pal who's always willing to go out on a limb for friendship. Here is the teaser:
McFarlane serves as an executive producer on the series along with directing and writing. Paul Corrigan and Brad Walsh also serve as writers as well as showrunners. In a joint statement they have said:
Each generation develops its own unique artistic style, its own way of seeing the world. In the twenties, it was the subversive musical phrasings of jazz.

In the fifties, it was the bold brushwork of the abstract expressionists. Our generation's unique art is streaming content based on previously successful intellectual property. In that proud tradition, we humbly give you Ted.

Our series is a prequel to the Ted movies. It takes place in the nineties but is based on the timeless truth that being sixteen sucks. The only thing that makes it tolerable is going through it with a friend, even if that friend is a has-been magical teddy bear with a foul mouth and a proclivity for drug use.

The three of us were teenagers in the nineties and grew up in and around Boston, where the show takes place, so many of these stories are personal for us.

We were able to put the characters through some of the same indignities and milestones we experienced back then. Also, we made stuff up (it's a lot of pages to fill and real life is mostly boring).
Yes, being sixteen does suck, but we must also point out that the 90s was potentially the last great decade.
Between this and the Imaginary trailer, today is bear day at LMO, which feels like an entirely different lifestyle choice.