Eli Roth's Thanksgiving movie has just released a red band trailer and it's safe to say you shouldn't watch this at work unless you are a junior school teacher and you hate your students and their parents.
This is a full-length adaptation of his fake movie trailer from Robert Rodriguez and Quentin Tarantino's Grindhouse movie from way back in 2007. Thanksgiving looks like a classic slasher movie of old, similar in vein to Nightmare On Elm Street, Scream, Halloween, blah, blah, blah. It's chock full of ridiculously beautiful teenagers, some lunatic dressed up and wearing a mask, and a bunch of overly imaginative ways to die. These movies are not my cup of tea, but I know there are enough of you crazy Outposters who lap this stuff up and I think you're going to love it.
No Leftovers!
The official synopsis for Thanksgiving reads:
"After a Black Friday riot ends in tragedy, a mysterious Thanksgiving-inspired killer terrorizes Plymouth, Massachusetts – the birthplace of the infamous holiday."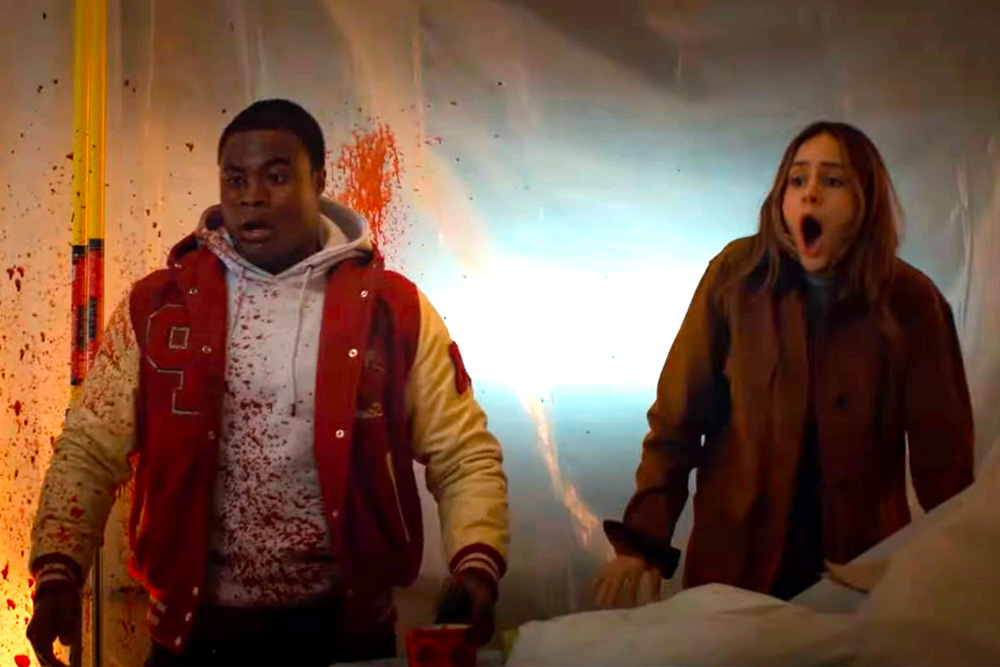 The cast includes Patrick Dempsey, Addison Rae, Milo Manheim (Zombies), Nell Verlaque (Big Shot), Tim Dillon and Rick Hoffman (Hostel), Jalen Thomas Brooks (Walker), and Gina Gershon (Chucky).
To be honest, there isn't much more to say so I'll just let the trailer do the talking. Eli Roth's Thanksgiving comes exclusively to theaters on 17th November. Let me know what you think in the comments. Oh before I go, I do have a poster too!