Bald of head, solid of beard, mighty of punch – The Stath returns from swimming with giant sharks and blowing up expendable 80s action stars to (checks notes…) keep bees? MGM has premiered the trailer for his latest project, Suicide Squad and Fury director David Ayer helms this new action thriller The Beekeeper.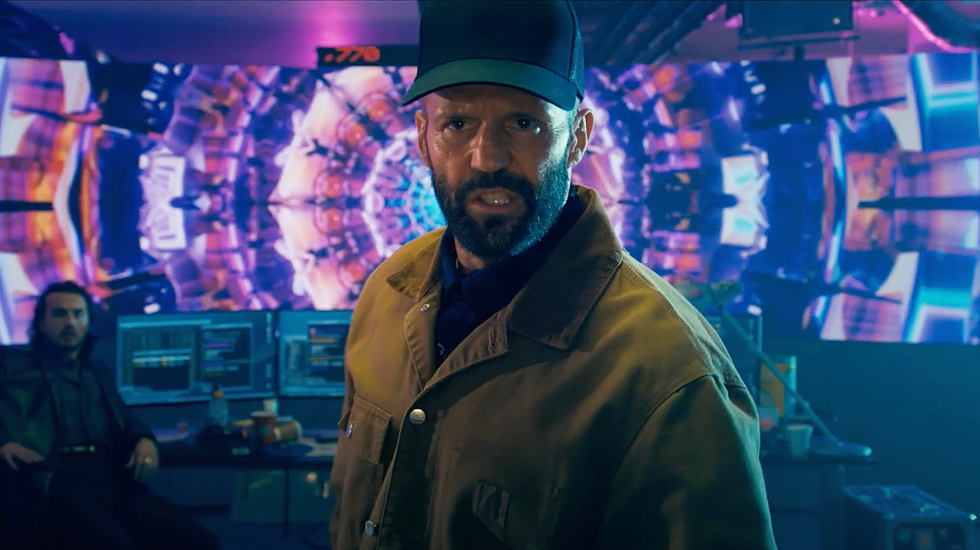 Jason Statham stars alongside Josh Hutcherson, Emmy Raver-Lampman, Minnie Driver, Bobby Naderi, Phylicia Rashad, and Jeremy Irons. In The Beekeeper, he wages a one man's brutal campaign of vengeance against phishing company after his friend and former caretaker takes her own life after falling for one of the company's scams.
The whole endeavor takes on a national security angle after he is revealed to be a former operative of a powerful and clandestine organization known as "Beekeepers" who operate beyond the normal security and government apparatus.
So far, so entirely as expected. And that is perfectly OK. You know what you are going to get from a movie like this, and exactly what you are going to get from The Stath, and we are right here for it. 1980s-style action in the vein of Commando is perfectly acceptable. We just want to be entertained while stuff blows up real good, and Statham runs around punching people, like an angry hard-boiled egg.
Kurt Wimmer wrote the script. It was shot in the UK in late 2022 with Statham and Ayers producing for Miramax and Cedar Park Entertainment. MGM is handling U.S. distribution and previously teamed with Miramax and Statham on Guy Ritchie's Wrath of Man.
People are already talking up the franchise potential of the central plot.
The Beekeeper will open in cinemas on January 12th.