The Continental, tagged as From The World Of John Wick, comes to Peacock in September and the streamer has released the full trailer for the show.
It is a three-part event series that will explore the origin behind the hotel-for-assassins at the center of the John Wick universe. It will tell the story through the eyes of a young Winston, played by Colin Woodell.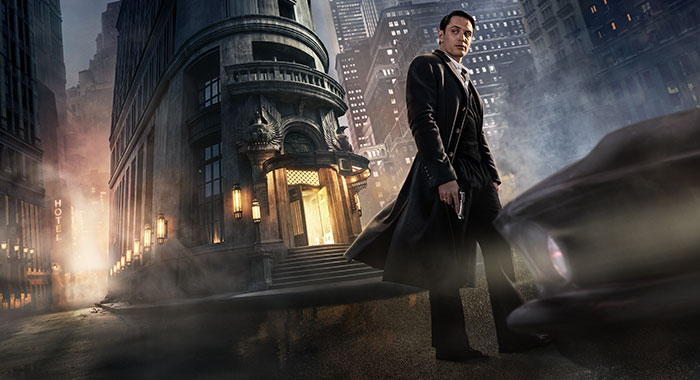 He's dragged through 1970's New York City to face a past he thought he'd left behind. He will navigate the mysterious underworld linked to the hotel as he comes closer to what will eventually become the centre of his power.
Each episode will be a mini-movie in itself, around 90 minutes long, making about four and a half hours of story in total. Ayomide Adegun appears as the young Charon, with Mel Gibson as Cormac, Hubert Point-Du Jour as Miles, Jessica Allain as Lou, Mishel Prada as KD, Nhung Kate as Yen, Ben Robson as Frankie, Peter Greene as Uncle Charlie, Jeremy Bobb as Mayhew, Ray McKinnon as Jenkins, Adam Shapiro as Lemmy, Mark Musashi as Hansel, Marina Mazepa as Gretel, and Katie McGrath as The Adjudicator.
Greg Coolidge and Kirk Ward are showrunners, with old John Wick hands Chad Stahelski, Derek Kolstad, Basil Iwanyk, David Leitch, Shawn Simmons, Paul Wernick, Rhett Reese, and Erica Lee executive producing.
The Continental: From the World of John Wick will drop on September 22nd on Peacock, with part II on September 29th and part III on October 6th. The John Wick movie series reached what looked like the end in John Wick: Chapter 4. Other spin-offs are coming, starting with Ballerina starring Ana De Armas.