Gareth Edwards, director of Monsters, Godzilla and arguably the last good Star Wars product worth watching – Rogue One, is back with his new movie called The Creator.
Based upon a screenplay co-written by Gareth and Chris Weitz (About a Boy, The Golden Compass, Rogue One, and Disney's Pinocchio – not a great resume), The Creator is set in a post-apocalyptic future where AI has decided to nuke human beings (yeah I know, we've been there already) and now mankind is at war with an artificial intelligence army.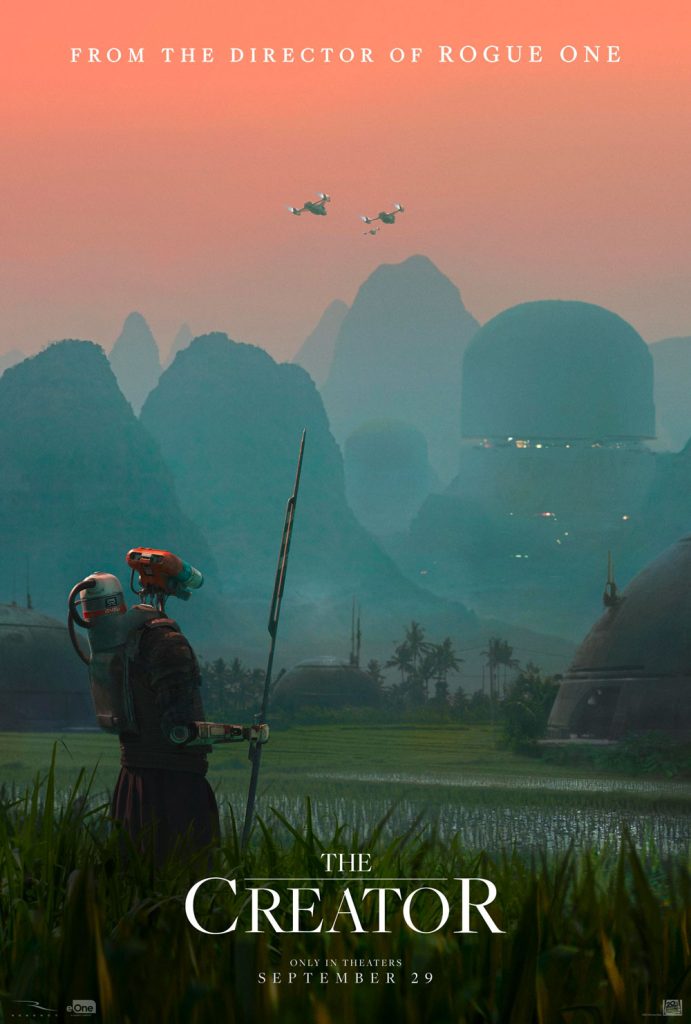 The film stars Denzel's boy, John David Washington (Tenet) as an ex-special forces agent on a mission to take down an AI army. The official synopsis is:
Amid a future war between the human race and the forces of artificial intelligence, Joshua, a hardened ex-special forces agent grieving the disappearance of his wife, is recruited to hunt down and kill the Creator, the elusive architect of advanced AI who has developed a mysterious weapon with the power to end the war—and humankind itself.
Yes, the premise sounds all too familiar, but it does look gorgeous!  But it will do because Edwards hired cinematographers Oren Soffer and Greig Fraser, the latter also behind Rogue One, Dune, and The Batman.
The Creator hits theaters on 29th September and whether you like the sound of it, or are tired of AI vs Humans, at least it's not a superhero movie, a reboot, a sequel, or worse still, a reimagining of a beloved franchise. I think it looks pretty smart and it has my attention. Check it out.
---
Check back every day for movie news and reviews at the Last Movie Outpost